Prince Charles Has Lasting Issues After Recovering From Coronavirus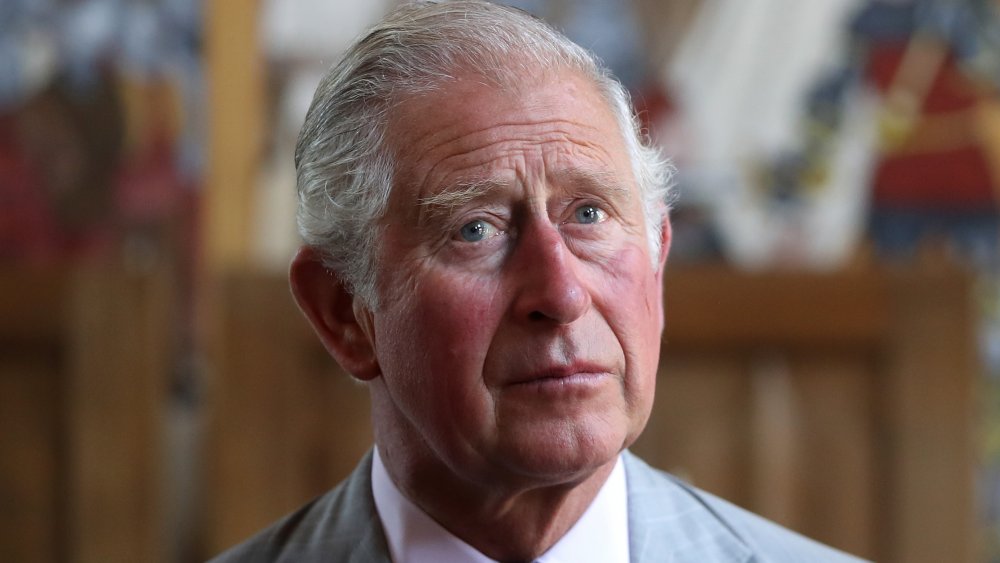 Chris Jackson/Getty Images
The coronavirus can and has affected people from all walks of life, including high-profile celebrities and high-ranking royals. Among those who are both famous and have battled the illness is Prince Charles, the son of Queen Elizabeth and father to Princes William and Harry. Those behind the heir to the throne revealed that he was sick in March 2020, which made him the first British royal to test positive. 
At the time, Charles was reportedly "displaying mild symptoms," but according to the royal's representatives at Clarence House (via Variety), he "otherwise remain[ed] in good health." After a period of care and isolation, the prince was deemed well enough to rejoin his wife, Camilla, Duchess of Cornwall, at Birkhall — their Scottish home on Queen Elizabeth's Balmoral Estate — where they spent a few months in lockdown.
When they finally returned to London in June 2020 to attend to their royal duties, Prince Charles seemed to be fully recovered and relatively fine. But it turns out that he's still feeling the lasting effects of the coronavirus.
Prince Charles is having trouble doing two things following the coronavirus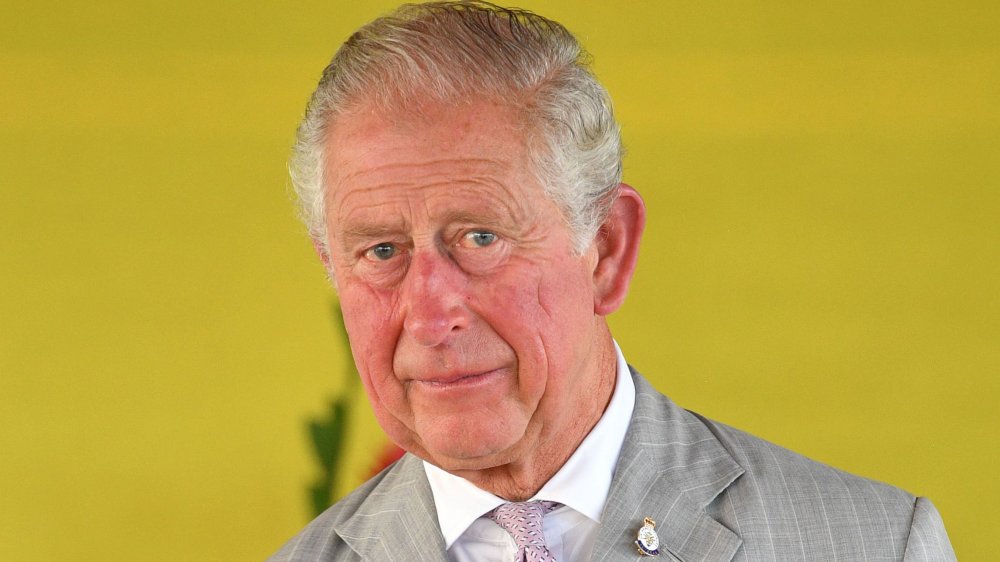 Pool/Getty Images
Prince Charles may have rid his body of the coronavirus, but that doesn't mean that he's back to 100%. Apparently, following the illness, the royal is dealing with two lasting issues. The prince opened up about how he was feeling "as he met workers at the Gloucestershire Royal Hospital — at a 2 [meter] distance" in June 2020. 
His wife, Camilla, was with him, marking "the couple's first face-to-face public engagement since lockdown began," according to the BBC. During the engagement, Charles revealed that he "has still not fully regained his sense of smell and taste after having coronavirus in March [2020]."
"Anosmia, the loss of sense of smell, and ageusia, an accompanying diminished sense of taste, have emerged as peculiar telltale signs of Covid-19, the disease caused by the coronavirus," The New York Times explained in March 2020, which means that the symptoms are "possible markers of infection." That's why Prof. Claire Hopkins, president of the British Rhinological Society, warned (via The New York Times) "that anyone who develops loss of sense of smell should self-isolate." Hopkins added, "It could contribute to slowing transmission and save lives."