Inside Danny Masterson's Relationship With Scientology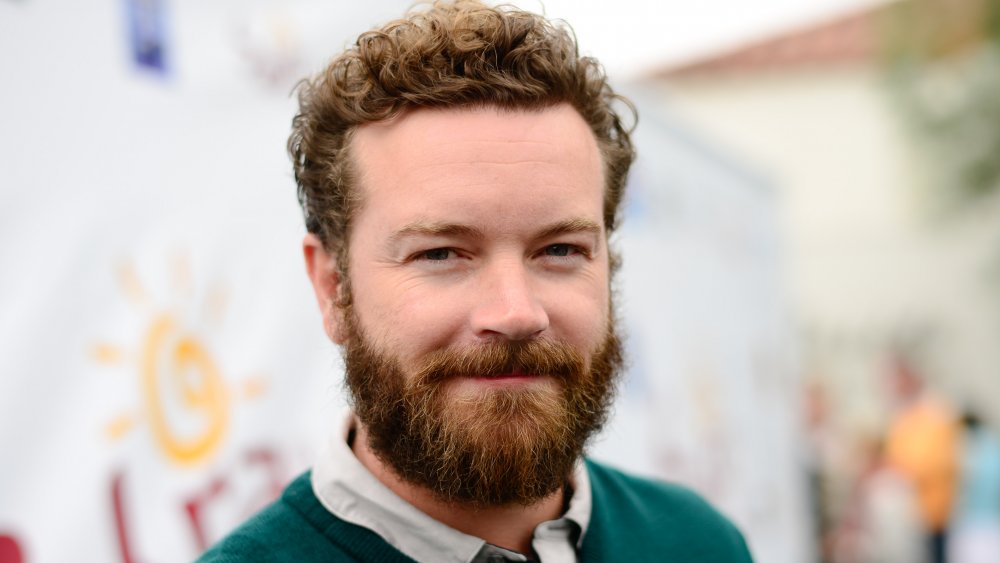 Michael Bezjian/Getty Images
The Los Angeles County District Attorney's office announced in June 2020 that Danny Masterson had been charged with "forcibly raping three women in separate incidents" in the early 2000s. If convicted, Masterson could face a "possible maximum sentence of 45 years to life in state prison," per the press release.
Masterson — a lifelong Scientologist — faced another legal incident in August 2019 when four women "filed a lawsuit against Masterson and the Church of Scientology, alleging they were stalked and intimidated after accusing the actor of sexual assault," according to People. The plaintiffs include Chrissie Carnell Bixler, Marie Riales, and two Jane Does, per The Hollywood Reporter. The That '70s Show alum previously dated Bixler, who alleged Masterson "regularly forced [her] to have sex with him and became violent when [she] refused," per legal docs obtained by ET Online. She also said the actor made her join Scientology. Masterson told THR in a statement that the allegations were "beyond ridiculous."
Bixler released a statement in November 2017 to The Daily Beast one month before Masterson was fired from Netflix's The Ranch, alleging the Church of Scientology made her feel "unimportant" when she reported the alleged rape to them. "'Danny Masterson is a celebrity. He flourishes and prospers in life. You protect that and reward that.' -direct quote from the Church of Scientology," she alleged about the Church's response. 
Amid the investigation into Masterson, let's take a closer look at his ties to Scientology.
Danny Masterson slams critics of Scientology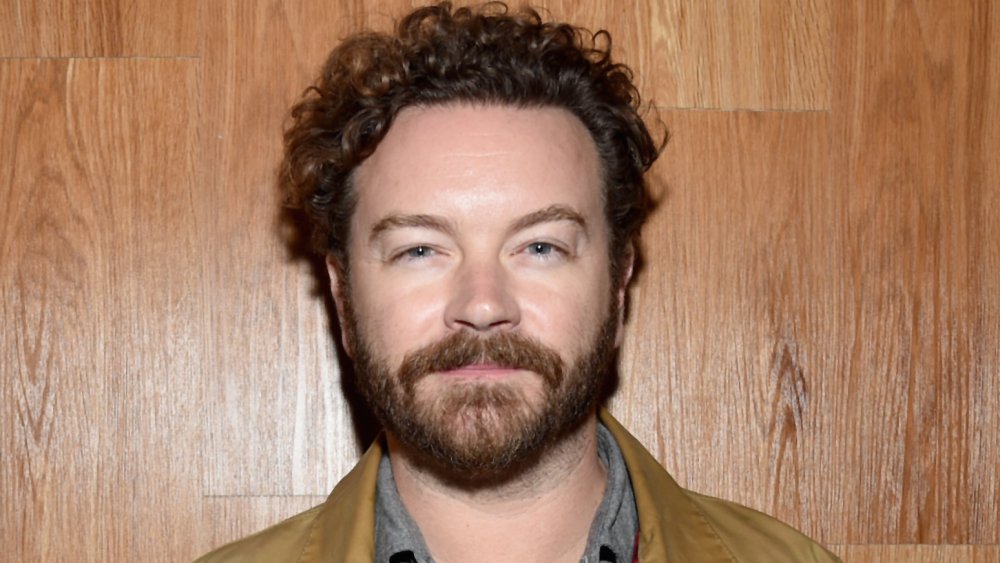 John Shearer/Getty Images
Danny Masterson gave a very extensive interview in February 2015 to Paper magazine about his experiences with the Church of Scientology, praising and defending everything about the group he was raised in. Of the Church's founder, science fiction author L. Ron Hubbard, he gushed, "He's a f***ing guy who wrote awesome s*** that I love studying." Hubbard published Dianetics in 1950, which is the foundation of Scientology. Masterson said he started coursework in Scientology at "probably eight, nine, ten."
The actor also slammed the long list of allegations against the Church, some of which were outlined in Lawrence Wright's non-fiction book, Going Clear: Scientology, Hollywood, and the Prison of Belief. "Anyone can say anything about anything," he said about the book. "How true it is, I guess that's up to the reader." He added, "If you're going to write something and you don't ask the people who actually do it, then what's the f***ing point?"
Regarding the claims that the Church charges its members an exorbitant amount of money to participate in Scientology, Masterson's response was arguably flippant. "If you can't afford to go sit in a room and have someone who's trained in that course give you the lessons and help you study and learn it, then I don't know what to say," he said.
And for those who think Masterson's involvement in Scientology is "weird," he had this to say: "You can go f**k yourself."
If you or someone you know has been the victim of sexual assault, you can call the National Sexual Assault Hotline at 1-800-656-HOPE (4673) or visit RAINN.org for additional resources.