Meghan And Harry Just Faced Another Public Blow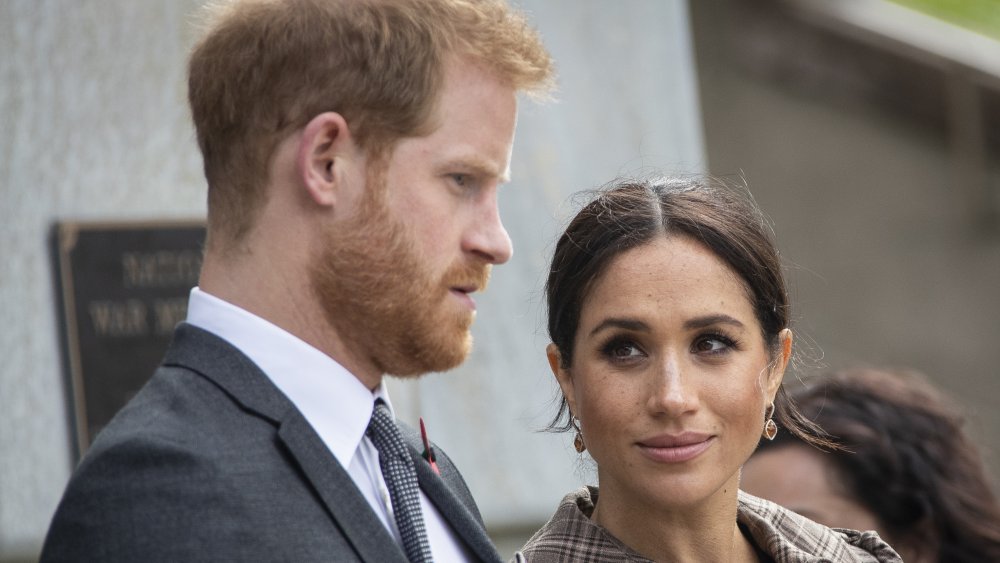 Pool/Getty Images
Prince Harry and Meghan Markle have been dealing with a lot of changes since making the decision to step back from their roles as senior royals. That includes the circumstances around their charitable work, something that is obviously important to both the son of Princess Diana — who was "a prominent philanthropic force," according to Harper's Bazaar — and the former Suits actress who the outlet notes also has "a passion for philanthropy."
One of the ways that Harry and Meghan are hoping to continue to use their influence to help others is through their Archewell organization. An initiative that is, in part, named for their son, Archie, it was launched in order to "replace their Sussex Royal brand," according to the Daily Mail. In April 2020, The Telegraph explained that the "Duke and Duchess of Sussex are working on plans to run emotional support groups, a multi-media educational empire, and even launch a wellbeing website under" the Archewell umbrella.
However, when it comes to admirably ambitious endeavors like this, there tends to be plenty of red tape that needs to be dealt with. And in Harry and Meghan's case, a few of the seemingly minor details have created what could be a major headache for the royal pair who are simply striving to use their influence to make the world a better place.
A few little mistakes have caused a big problem for Archewell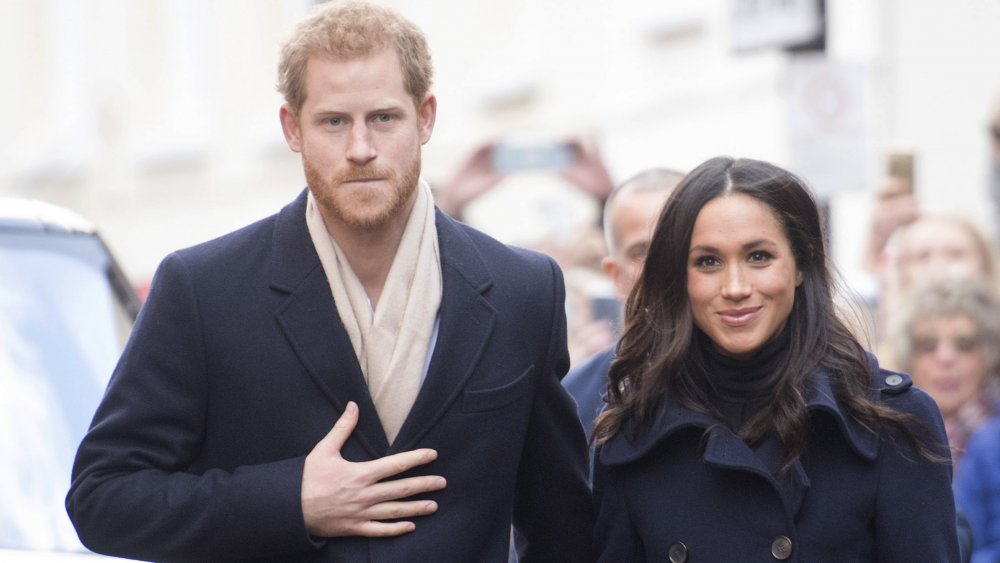 Wpa Pool/Getty Images
Before Prince Harry and Meghan Markle can really get things rolling with Archewell, the pair need to file all the necessary paperwork that's associated with a charitable organization. Unfortunately, in June 2020, the Daily Mail reported that the "application to trademark ... Archewell has been rejected. But why would such a noble initiative be rejected? Well, apparently, they messed up.
"The former royals didn't sign the application, it was 'too vague,' and they didn't pay all the fees required," according to The Sun. The Duke and Duchess of Sussex, who are now based in Los Angeles, were reportedly "sent an 'Irregularity Notice' by the [United States Patent and Trademark Office] addressing a catalog of errors." Per The Sun, "The Notice features a number of changes which need to be made by the couple's attorney, Marjorie Witter Norman, by August 22 [2020] — otherwise the application will become 'abandoned.'"
That's right, while the Daily Mail notes that "their trademark will be held without being active until the necessary amendments are made," and the "couple will also have to pay additional fees to have their paperwork processed," if they don't fix their application A.S.A.P., then it might be thrown out completely. While we're sure that wouldn't stop them from creating good-will opportunities, it certainly would be another bump in the relatively unnavigated road ahead of them.
Prince Harry and Meghan Markle's plans for Archewell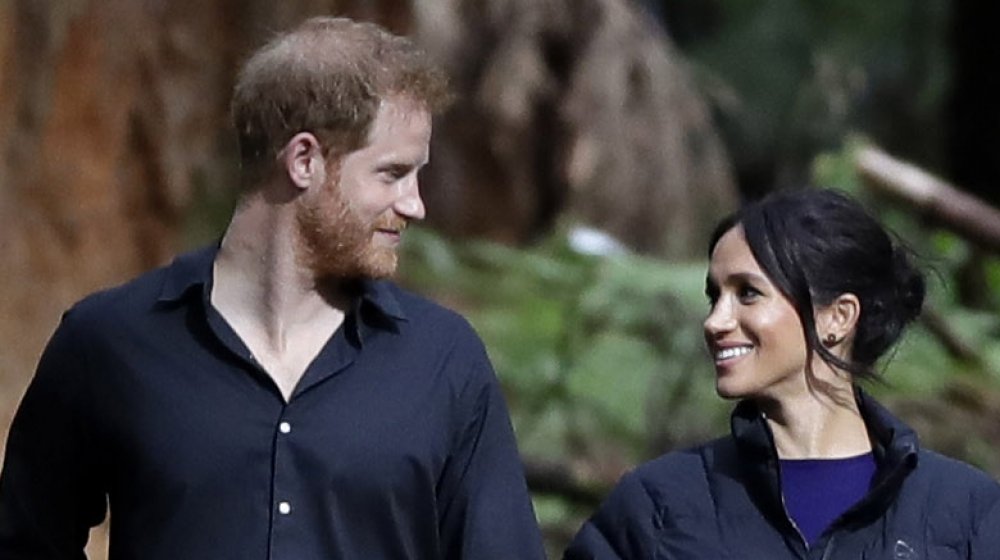 Pool/Getty Images
Prince Harry and Meghan Markle will surely be able to take on countless projects thanks to their Archewell organization — that is, if it ever launches. If and when the royals proceed with their philanthropic plans, their non-profit will offer "classes, lectures, seminars, conferences, workshops, and retreats on a variety of topics" and also "conduct and host 'events and exhibitions for cultural, sporting, health, mental health, and entertainment purposes,'" according to The Sun.
Beyond that, there will be "the potential to self-publish articles, magazines, books, music, podcasts, television shows, and computer software." Impressive and inspirational? Um, yeah!
But that's not all —remember that aforementioned "well-being website"? Well, it will supposedly be "similar to the former actress's deleted blog, The Tig." Yes, the Duchess might bring back some of her Tig-gy goodness!
For those who are unaware, The Tig was a popular "hub for the discerning palate — those with a hunger for food, travel, fashion & beauty," per Vanity Fair. Think: Gwyneth Paltrow's Goop, but arguably savvier and less controversial.
Of course, it will be interesting to see how Meghan runs her rumored website now that she's a royal.