The Truth About Kim Kardashian's Spotify Deal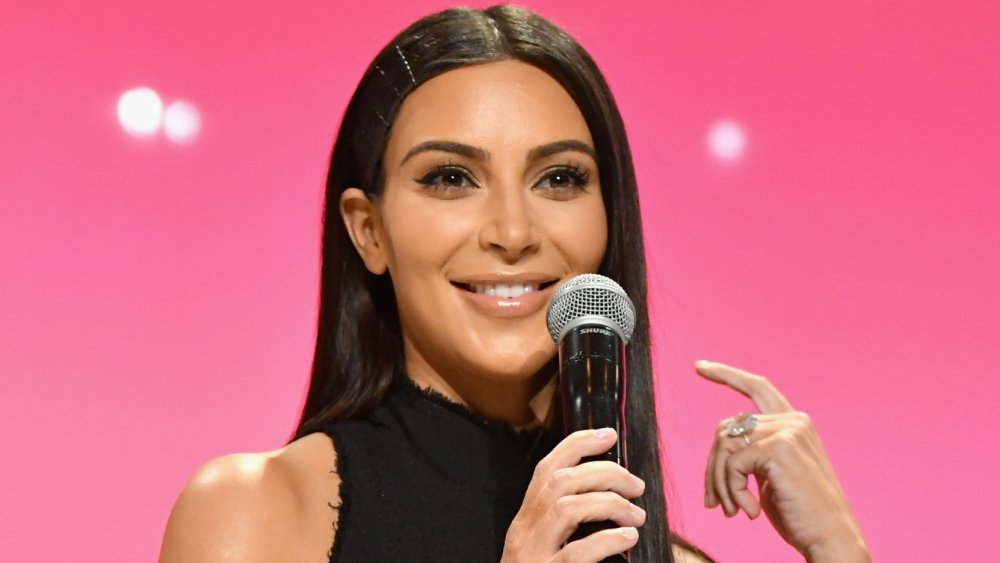 Slaven Vlasic/Getty Images
When you hear the name Kim Kardashian, you might think about her immense fame, her massive fortune, or her intriguing family. The star, whose life can be seen onscreen thanks to Keeping Up With the Kardashians, has spent years building up her influence and entrepreneurial empire. However, Kim is also someone who has taken after her late father, lawyer Robert Kardashian, when it comes to an interest in legal matters.
Along with "becom[ing] increasingly invested in criminal-justice reform over the last few years," according to Variety, Kim is "studying to be a lawyer and has worked with the Innocence Project, a nonprofit organization that works to exonerate wrongly convicted individuals through DNA testing." And while she may not be a lawyer herself quite yet, 2018 saw her "successfully [petition] Donald Trump for clemency in the case of Alice Marie Johnson, who served almost 22 years in prison as part of a life sentence for a nonviolent drug offense," per Variety.
The star was also the focus of Oxygen's Kim Kardashian West: The Justice Project documentary, which "should silence (most) of her critics," according to NBC News. "Yes, it's true that fame dominates our culture. But this particular famous person's work is doing a good job highlighting the truth about mass incarceration in America."
Now, Kim has taken her goal of using her fame to highlight what's going on inside courtrooms and prisons one step further with a podcast that will take a deep dive into the legal system.
Kim Kardashian's podcast will look at a (wrongful?) murder conviction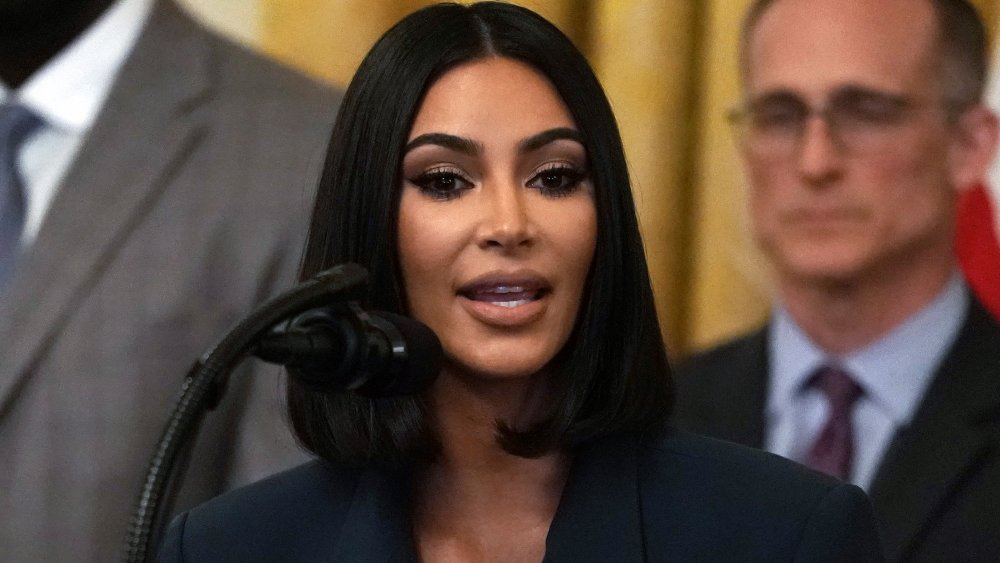 Alex Wong/Getty Images
It's highly unlikely that Kim Kardashian will be leaving reality TV behind any time soon, however, she is taking her skill — and fanbase — to another medium thanks to the fact that she signed a deal with Spotify in June 2020 to host her own podcast. Will she be offering up advice about makeup? Nope. Will she be discussing fashion? That's not the plan. Will she be chatting about living a super-luxurious lifestyle? Pretty much the opposite! The star has agreed to lead "an exclusive series [that will look] at a case involving criminal-justice reform," according to Variety.
Kim's "podcast series will follow Rothschild Ansaldi's investigation of the case of Kevin Keith, who was convicted of three murders in 1994 and was sentenced to execution in Ohio," Variety explains. Apparently, "the state's governor commuted Keith's death sentence" in 2010 due to the fact that "new evidence presented by his attorneys raised doubts about his guilt."
The star addressed her pursuits around the issue of reform on June 14, 2020, while reacting to a tweet regarding the criminal justice system by former First Lady Michelle Obama, writing, "Many of us are looking to take action and educate ourselves right now. I'm working with [When We All Vote] to learn more about how elected public officials influence the criminal justice system."
It seems like along with making sure that she's doing the necessary learning herself, Kim is also ready to help keep others informed.