Ellen DeGeneres Has Made Some Very Extravagant Purchases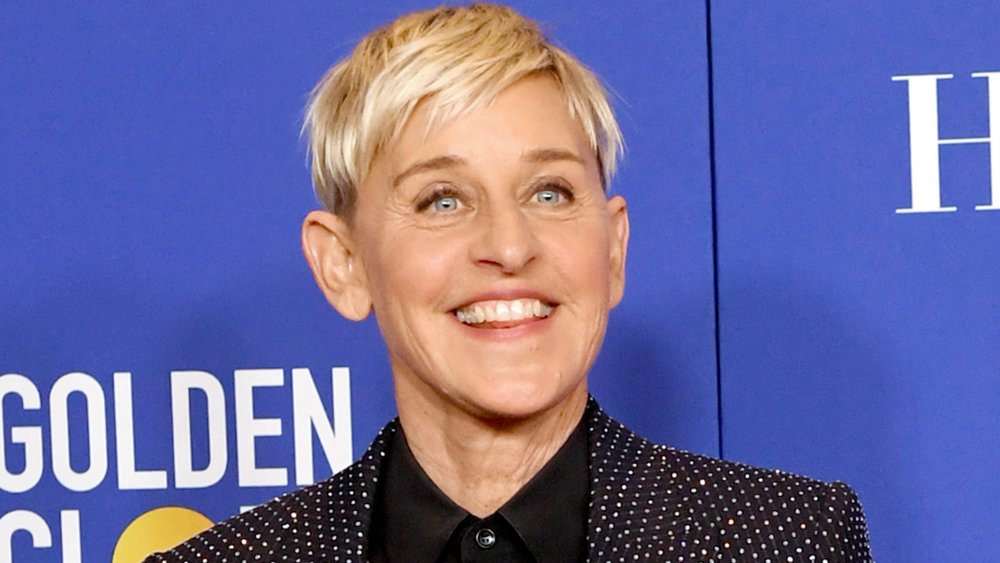 Kevin Winter/Getty Images
Ellen DeGeneres is perhaps better known as Ellen DeGenerous (we'll be here all night) for her huge, heartwarming surprises and the gifts she pulls together for deserving fans on The Ellen DeGeneres Show. But her viewers aren't the only ones walking away with over-the-top prizes. That's because for all of the money DeGeneres earns, she makes sure to reward herself, too.
According to Celebrity Net Worth, as of this writing, DeGeneres is worth a whopping $490 million (Forbes had her at $275 million in 2018). That's a whole lot of money to spend on whatever you like — which is exactly what she does. During an April 2018 episode of her show, DeGeneres opened up about being "poor growing up," which influenced her current attitude about money. But instead of having a conservative outlook on her wealth, as one might expect, DeGeneres chooses to spend.
"I am always going to just get what I want, I'm going to do what I want," she revealed. "Because I know there is an abundance and I will always have enough. And that's how I live my life." 
"You shouldn't live your life in fear of money," she added. DeGeneres certainly doesn't — and we've rounded up some of her most lavish spendings.
Ellen DeGeneres and Portia de Rossi are basically professional house flippers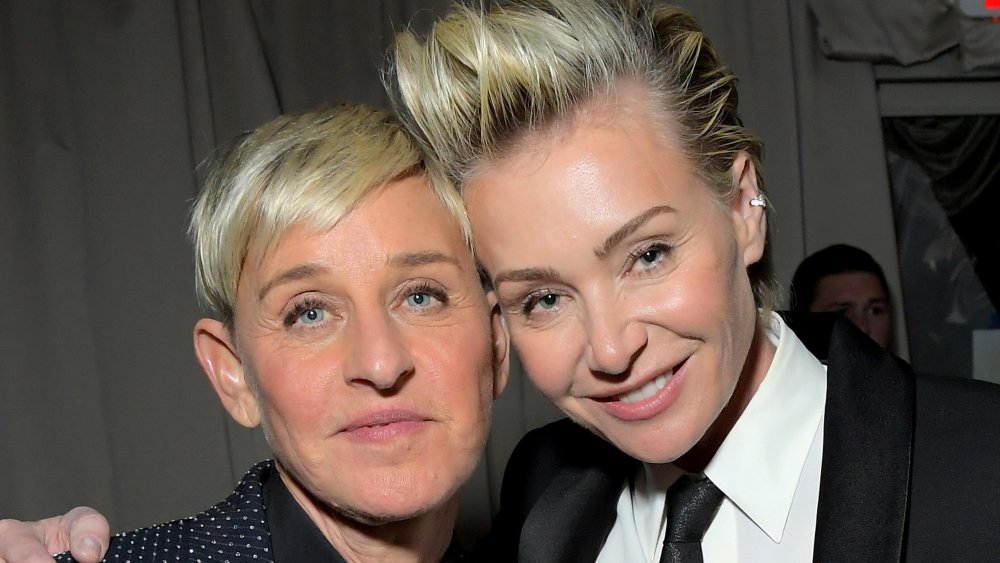 Charley Gallay/Getty Images
In addition to her work as a talk show host and actress, Ellen DeGeneres earns a pretty penny by flipping homes with her wife, Portia de Rossi. And she's not just buying and selling any kind of home — we're talking mansions, which equals millions for DeGeneres. Cha-ching!
According to Architectural Digest, the couple first started flipping homes in 2004, with DeGeneres starting by herself a year prior. Among the most famous include a $15.75 million Montecito mansion — the property reportedly served as Kim Kardashian and Kris Humphries' wedding venue in 2011 — which sold for a cool $20 million.
Some of the other largest profits include a "four-bedroom, eight-bathroom Beverly Hills villa," which they snagged for $16 million and sold for $35 million, a $40 million home that they sold in just six months for $55 million, and another Montecito property, which they purchased for just over $7 million and sold to the founder of Tinder for $11 mil.
Ellen DeGeneres also has a taste for expensive watches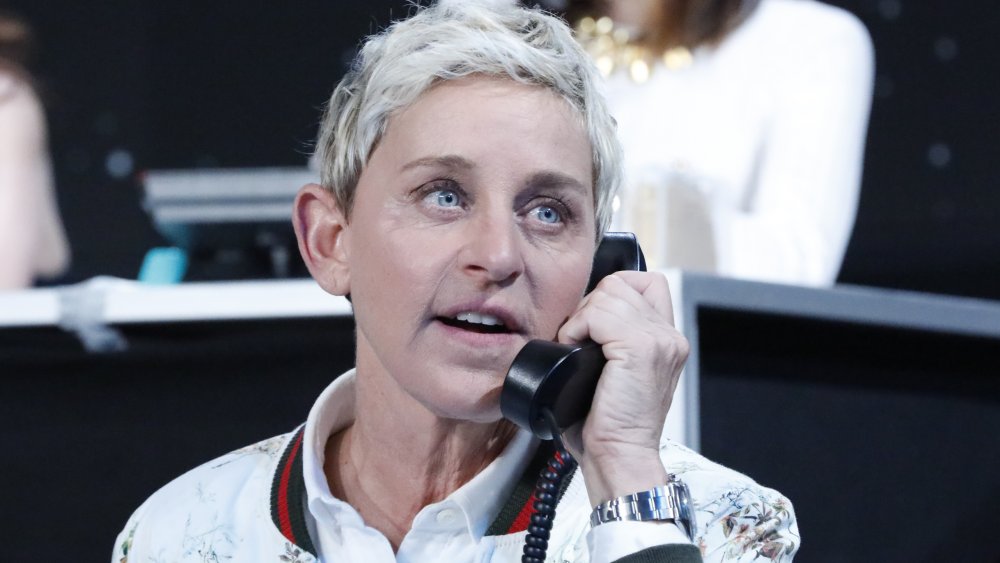 Handout/Getty Images
Take a close look at Ellen DeGeneres' wrist next time you watch a clip from her synonymous talk show, and it will be clear that she has a penchant for watches. In fact, she's spent millions on the accessory over the years. As The New York Times reported, DeGeneres has reached "a point where she is no longer just shopping" for timepieces, but collecting them.
Take, for example, the gold Rolex Daytona— reportedly valued at $750,000 — that DeGeneres purchased in 2019, per The Times. According to Insider, DeGeneres wore a similar watch while talking with Jerry Seinfeld on Comedians in Cars Getting Coffee. That one, however, was worth $175,000.
DeGeneres is such a huge fan of watches that she even included them in her own brand of accessories, ED Ellen DeGeneres. However, those watches go for around $150 on Macys.com — a whole lot cheaper than the comedian's personal splurges.