Tori Spelling Opens Up About Her Kids Being Bullied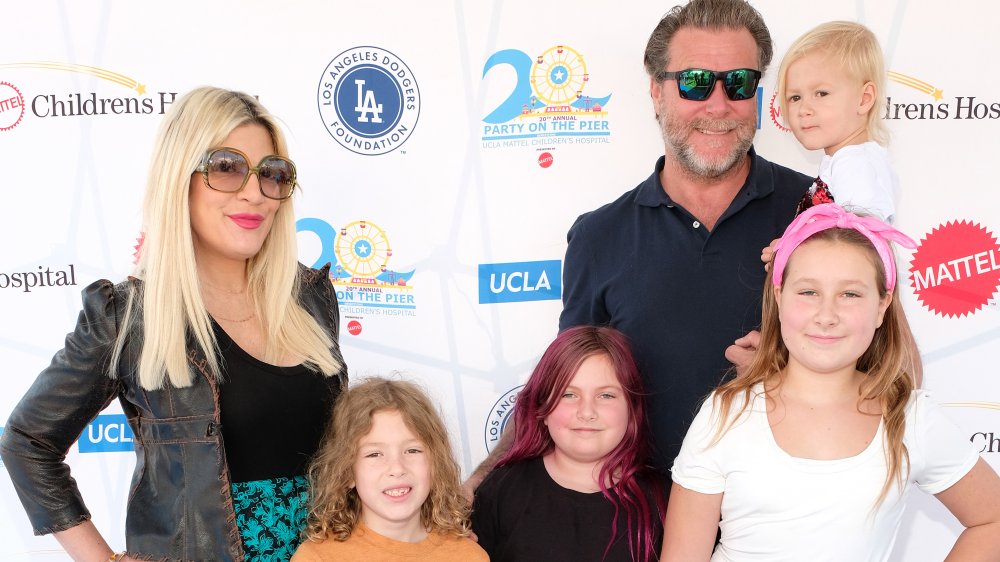 Sarah Morris/Getty Images
While it might be hard to comprehend that the stars of Beverly Hills, 90210 are old enough to be parents themselves — seriously, when did that happen? — actress Tori Spelling took to Instagram in June 2020 to wish her daughter Stella a happy 12th birthday. Spelling noted this "beautiful magical fashionista DIY'er and baker extraordinaire" has become one of the "wisest" people she's ever known.
"She feels, she creates, she listens, and she understands. Sometimes I have to remind myself that I'm her mom and not my best friend," Spelling wrote. "But, ultimately she IS. We hug, kiss, and hold hands daily and I look forward to doing that forever with her. She taught me how to be a mom to a daughter. She, in many ways[,] is my teacher. She is my fashion muse or am I hers? Either way it's a beautiful creative and special relationship."
Spelling added that Stella has become a "second mom" to her baby brother Beau and she's selfless with her time. "I love you Buggy for your giant heart and soul," the proud mom said. "Your creativity is inspirational and aspirational...So proud of you. Today, and everyday I celebrate you and the amazing magical human you are."
Yet, while Spelling praised Stella's "love and belief in empowering other girls," it hasn't always come easy for the young girl. Because as her mother once revealed, she and her older brother Liam have had to endure extensive bullying about their looks along the way.
Tori Spelling's children have 'endured enough bullying for a lifetime'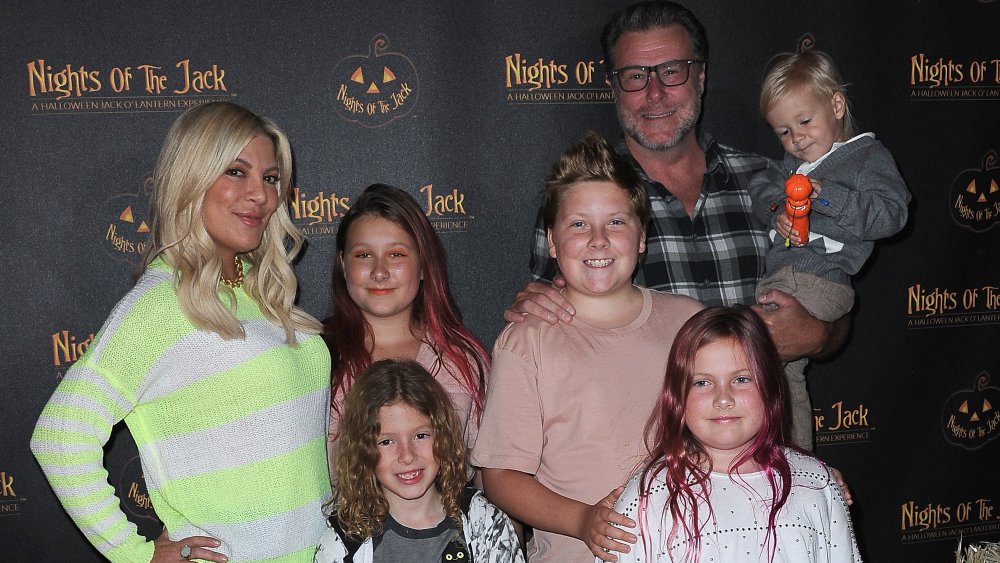 Albert L. Ortega/Getty Images
Although actress Tori Spelling's children were born into one of the greatest television dynasties ever, this hasn't made school any easier, as Spelling's son Liam and daughter Stella have "endured enough bullying for a lifetime."
According to an Instagram post from February 2020, Spelling's children Liam and Stella, whom she shares with husband Dean McDermott, attended a school in Encino, Calif. that refused to help put an end to the torture. Stella's bully was apparently never brought to justice because the kids' "parents are on the board of the school" and Liam's bully — the school principal — made him feel "stupid" because she told him he was "unmotivated" in the classroom.
Spelling and McDermott soon transferred their children to another school, and while Stella faced another bully right away, the school made strides to expel the boy in question. Liam, however, "was bullied to the point that he developed severe emotional based headaches and stomach aches," and since the school wouldn't help, he soon had no other option but to leave.
On an episode of his podcast Daddy Issues, McDermott noted that Stella now suffers from PTSD. "She's a sweet, sweet girl and so it manifested into headaches, stomachaches, bowel issues," he added. "It's really messing with her emotionally, like all these hormones are going crazy with her body and then this happens." We hope Stella and Liam find peace among friends as they move forward in life.