Inside Dina Lohan's Strange Engagement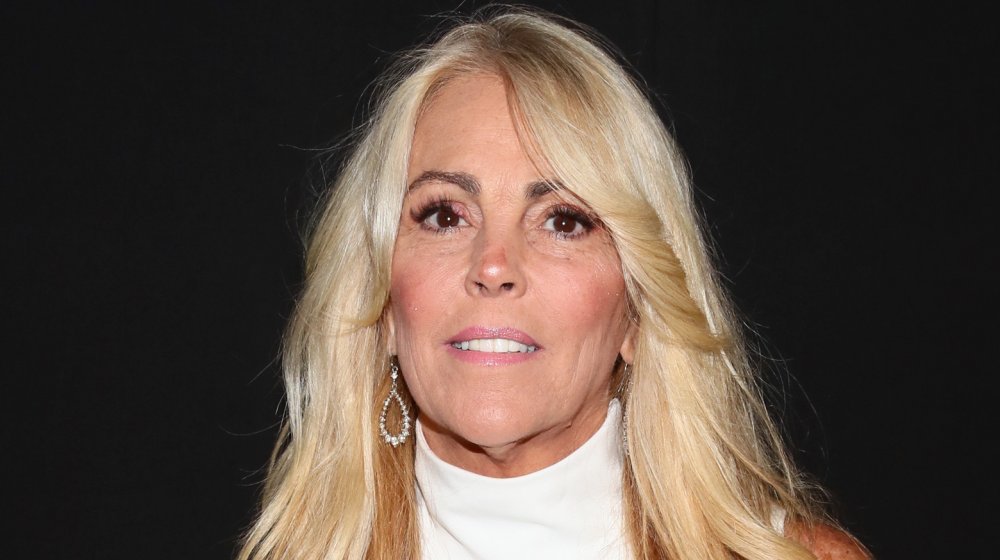 Astrid Stawiarz/Getty Images
Dina Lohan is engaged to Jesse Nadler... a man she has never seen in person, even though they have known each other for several years. In June 2020, Page Six reported that Dina announced the news on her "private" Facebook page.
Nadler told Page Six that he proposed by mailing an engagement ring to Dina, since they are unable to travel because of the coronavirus pandemic. He lives in California, caring for his ill mother, while Dina lives in Long Island, N.Y. He also told the outlet that they're getting married in "the first hour" they are able to see each other, which could be years given the odd pace of their courtship.
Nadler also claimed, "We never fight, and I'm close to [Dina's daughter] Aliana [Lohan] and the girls accept the relationship. I wanted to make sure Dina's girls were on board with our relationship." By the way, in addition to Lindsay Lohan, Dina also has two sons with her ex-husband Michael Lohan: Michael Lohan Jr. and Dakota "Cody" Lohan.
Dina told Entertainment Tonight that she told her four kids about the engagement by writing them a "long note." She gave out a shoutout to her most famous child, saying, "Lindsay is over the moon." Nadler told ET, "I wanted them to know that Dina, their mother, found a guy that is going to be around for the rest of her life," which is a very interesting comment for a guy to make who's quite literally never been around.
Dina Lohan and Jesse Nadler have a confusing relationship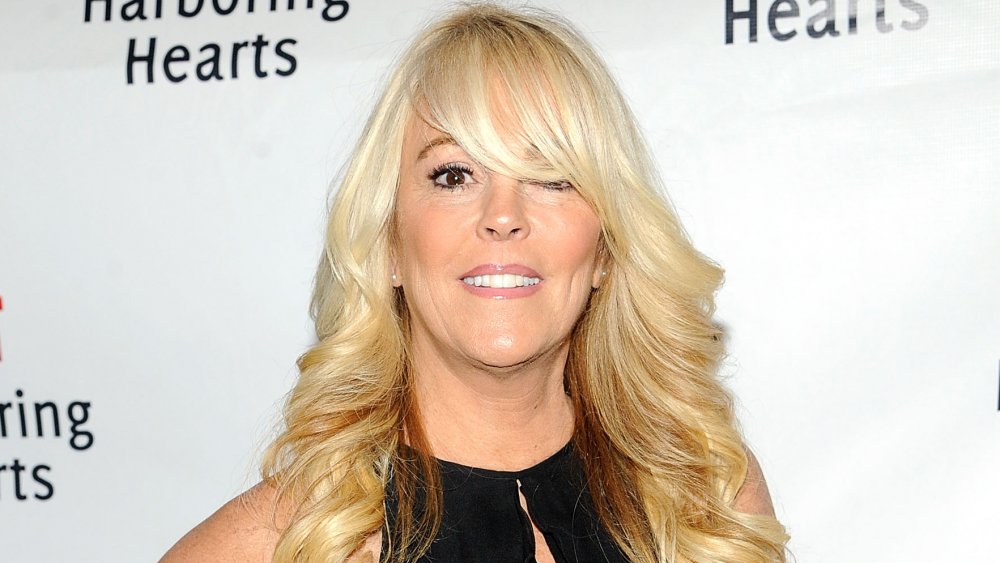 Rabbani And Solimene Photography/Getty Images
Dina Lohan revealed she was dating Jesse Nadler while she was on Celebrity Big Brother. Us Weekly reported on remarks she made to Kandi Burruss during a February 2019 episode. Dina told Burruss, "I can't wait to tell you about this guy. I've been talking to him for five years. Like, every day. A lot. I feel like I know him. You know when you talk to someone on the phone, like you feel like you know them?"
The famous mom said, "I swear to you he's real. I swear, it's crazy. But I'm going to marry him. It's really, really true. I talk to his mom!" She also revealed he doesn't use FaceTime, which is rather suspicious, but Dina brushed it off, saying, "Some guys don't just use iPhones!"
Nadler may not use FaceTime, but he's used his phone to speak to many websites about their relationship. In April 2019, Nadler told Radar Online, "My mom offered her engagement ring for me to give to Dina," which he shared before telling Dina herself. He also hoped Lindsay Lohan liked the ring, but he was looking around at other options in case Dina didn't approve of the original rock. 
That same month, he told TMZ he bought Dina a ring and he planned to give it to her whenever they met in person. He also claimed that Dina previously accused him of chatting up another woman, which she (apparently) apologized for. 
Before getting engaged, Dina Lohan and Jesse Nadler split for a year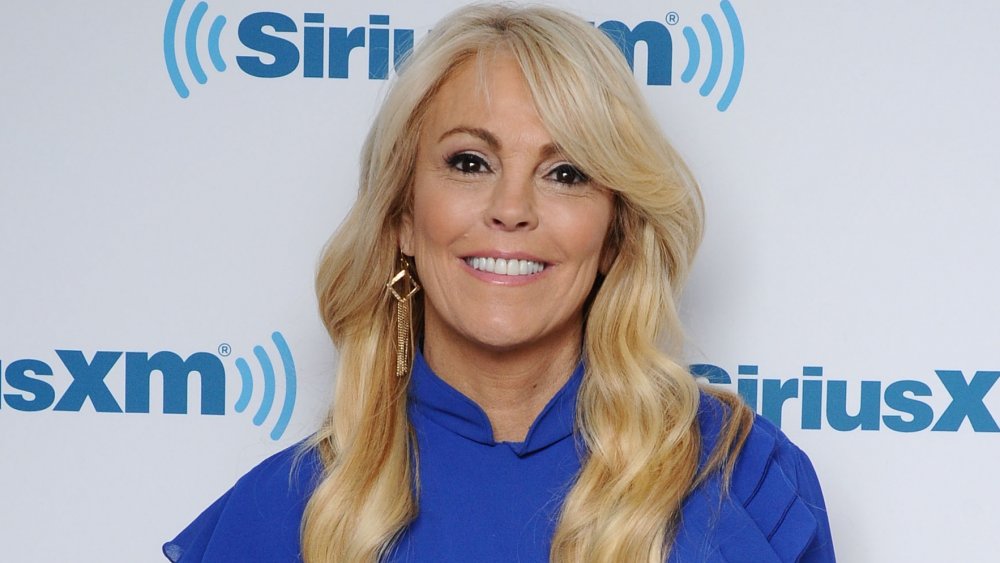 Ilya S. Savenok/Getty Images
After five years "together," Dina Lohan confirmed a split from Jesse Nadler in an April 2019 E! News interview. She addressed his many interviews with media outlets about their relationship, saying, "It's always sad when a friendship is over but people have always run to the media about me and my family—I thought he was different until I had my suspicions, which he just proved to be justified." But apparently, Nadler's love for the media wasn't the only issue.
He told Entertainment Tonight they got into an argument when Dina "accused him of something" in relation to a book he was promoting. Apparently, she "didn't apologize when she realized he was innocent." She apologized at some point after the spat, but Nadler questioned Dina's sincerity, describing her as "very stubborn, headstrong, and it's tough to deal with."
In April 2020, Nadler announced they reunited (but still hadn't met in person) during a Page Six interview after Dina stopped drinking. She was arrested for DWI in January 2020 after she allegedly crashed into another car in a mall parking lot. In response, a judge let her go to rehab to avoid jail time. Nadler said he was a "good influence" on Dina, who had been sober for two months when they got back together.
The newly engaged couples still hasn't met, yet they are still "going strong" in their very unconventional way — which includes Nadler's frequent interviews with the press.