This Is Why Game Of Thrones Made Maisie Williams Ashamed Of Her Body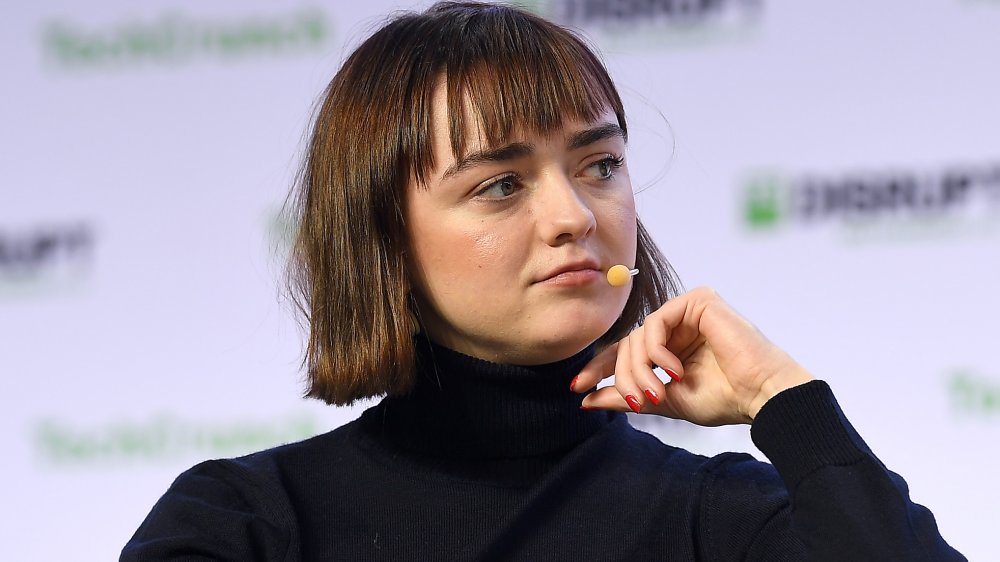 Steve Jennings/Getty Images
Maisie Williams, known for playing Arya Stark on Game of Thrones, got a lot out of her time on the HBO series. She became a global success and a household name. As of this writing, she has more than 11 million followers on Instagram and nearly three million followers on Twitter. Clearly, Williams has some influence!
During her time on GoT, Williams also became BFFs with her co-star, Sophie Turner, who played her older sister in the series, Sansa Stark. In addition to gaining a lifelong friend, Williams also amassed a considerable chunk of change for playing Arya. According to Celebrity Net Worth, she was paid $150,000 per episode and has an estimated net worth of $6 million. Good for her!
Williams landed the coveted role of Arya Stark when she was just 12 years old, according to Entertainment Weekly. Since Arya was one of the (few) characters to survive to the end of the series, Williams had her work cut out for her and didn't stop playing the character until she was 22. As such, Williams really grew up along with Arya. While that was surely great in so many ways, there was also a tough side to the job.
In fact, Williams spoke about one thing, in particular, that was really challenging about playing Arya and it might surprise you.
Maisie Williams felt ashamed of her feminine body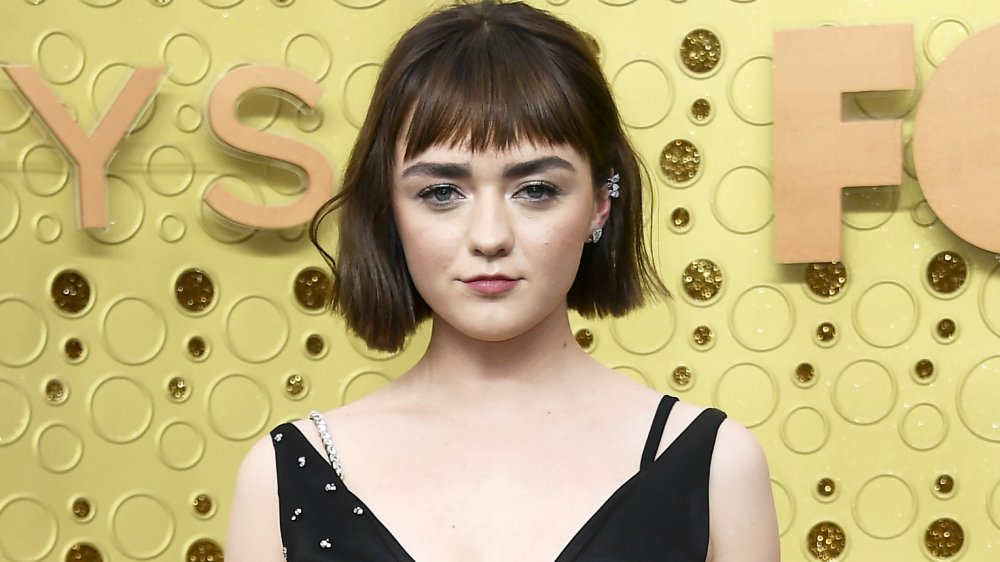 Frazer Harrison/Getty Images
In October 2019, Maisie Williams spent a day with Vogue and spoke about her experience as Arya Stark on HBO's Game of Thrones. While she obviously had positive things to say, Williams also got candid about one of the toughest things that came with embodying the headstrong, fearless Stark character.
Williams spoke about the challenges of playing up Arya's masculine side and how it impacted her own relationship with her body, saying, "A couple of seasons in the middle, maybe around season two or three, my body started to mature and I started to become a woman but Arya was still very much, like, trying to be disguised as a boy." 
"I had really short hair and they'd constantly cover me in dirt and shade my nose so it looked really broad and I looked really manly," she added. "They'd also put this strap across my chest to flatten any growth that had started and, I don't know, that just felt horrible for six months of the year, and I felt kind of a bit ashamed for a while."
Post-Game of Thrones, Williams is enjoying getting to experiment with her feminine side when it comes to fashion. The actress told the publication: "With this new phase of my style, it is nice to look more feminine and have a real waistline and just like, you know, embrace the body that I have."