Tiffani Thiessen's Daughter Looks Just Like The Star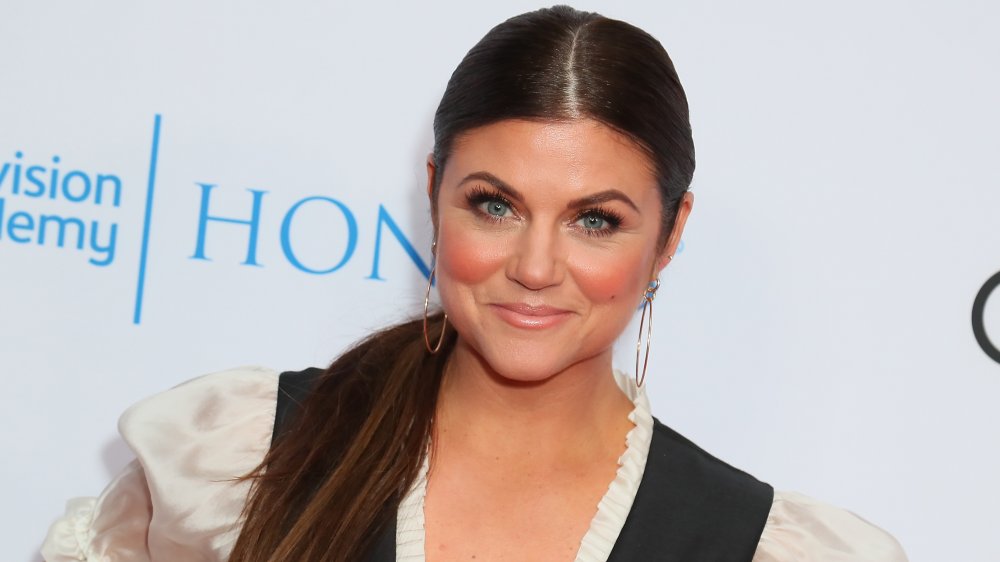 Leon Bennett/Getty Images
While actress Tiffani Thiessen's teenage years were immortalized on the classic sitcom Saved by the Bell during the late '80s and early '90s, the 46-year-old mother-of-two has Instagram to help document all the important milestones in her family's life.
In June 2020, Thiessen marked her daughter Harper's birthday on social media as she and husband Brady Smith celebrated their eldest child's first foray into the double digits. "I truly cannot believe this girl of mine is turning 10 in a few days," Thiessen wrote prior to the big day. On the day of, Thiessen posted another photo and, if we didn't know any better, we'd say it was just a throwback picture of the Beverly Hills, 90210 actress herself!
"This beautiful, bright, adventurous, funny kid of mine made me a mommy 10 years ago today," Thiessen wrote on Instagram. "I truly can't believe how time has passed. I could not be more proud of the person you are and continue to become. Your caring beautiful spirit is your biggest asset and it couldn't make me more proud as your mom. I love you Harper. More than I could ever put into words."
Yet while their party might have been limited to immediate family due to coronavirus concerns, lockdown hasn't gotten Thiessen's brood down at all. "The kids have enjoyed the fact that we can all be together," Thiessen told People in May 2020. "Family is very important and I don't know how I could have done it without them, truly."
Tiffani Thiessen's family has 'really kind of come together' amid quarantine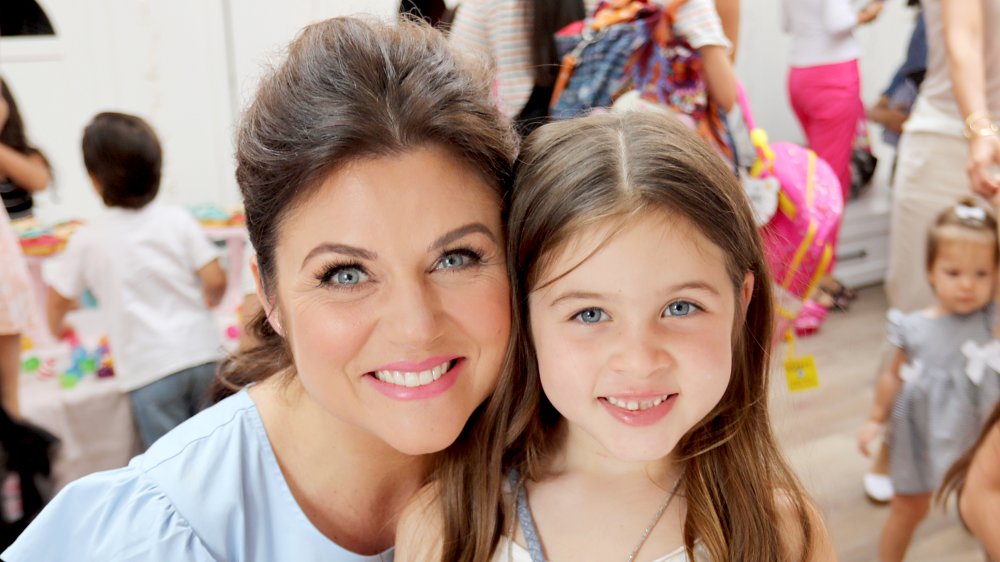 Rachel Murray/Getty Images
As many begin to go stir-crazy after months in quarantine, Tiffani Thiessen prefers to focus on the silver linings the coronavirus lockdown has bestowed upon her family. For instance, although the Alexa & Katie star's "social" daughter Harper misses her friends and teachers, Thiessen and husband Brady Smith are continuously working with their kids to keep them stimulated and entertained.
"You know my kids [Harper and Holt] are five years apart so their interests are very different, but it's all based on really bringing your family together and giving you great ideas that sort of stay away from the laptops and the iPad and the phones," Thiessen told E!'s Moms in the Moment in May 2020. As co-authors of the children's book You're Missing It!, Thiessen and Brady have placed special emphasis on activities that'll bring them together and create shared memories.
"It's caused my husband and I to slow down a little bit at times and really kind of come together as a family," she added. While this foursome was already "very much connected" prior to the pandemic, "it's really pushed us even more so where it's just us. And there's something really wonderful about that."
It's fabulous to see these talented, caring parents come together to teach their kids how to live and love life away from their screens. If only we could all find ways to disconnect and recharge more often!