The Real Reason Steve Bing And Elizabeth Hurley Broke Up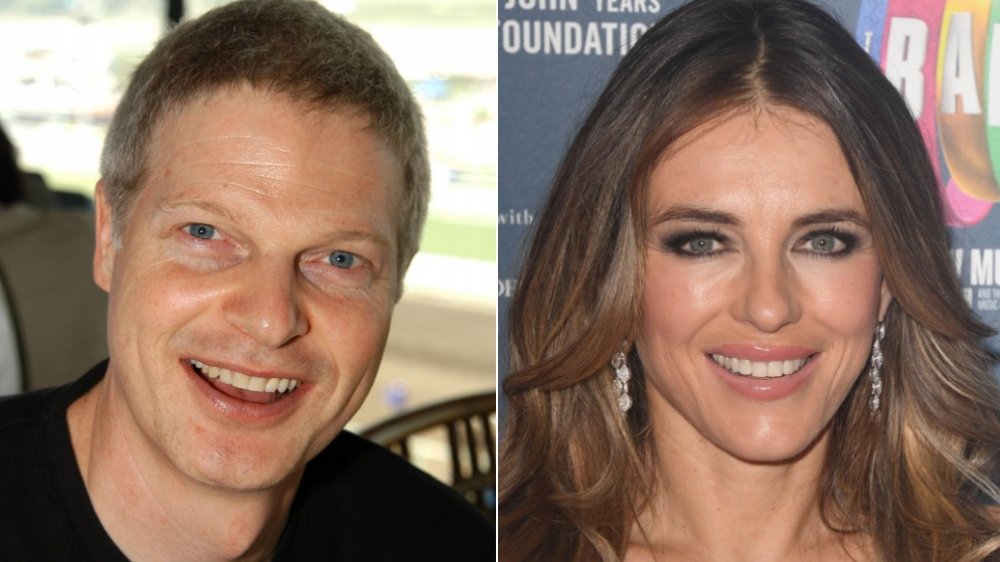 Mark Sullivan, Stuart C. Wilson/Getty Images
Actor and designer Elizabeth Hurley took to Instagram on June 23, 2020, to confirm the death of her businessman and film financier ex, Steve Bing. "I am saddened beyond belief that my ex Steve is no longer with us," she captioned throwback shots of the pair. "It is a terrible end."
Bing died by suicide at age 55 on June 22, 2020, in Culver City, Calif., TMZ reported. Sources told the outlet "he'd been depressed about lack of human contact during quarantine."
Hurley, who welcomed a son named Damian with Bing in 2002, addressed their complicated relationship in the remainder of her post. "Our time together was very happy and I'm posting these pictures because although we went through some tough times, it's the good, wonderful memories of a sweet, kind man that matter," she said. "In the past year we had become close again. We last spoke on our son's 18th birthday."
So what are these "tough times" Hurley referenced in her message? And why did they split in the first place? We reveal the truth about the exes' romance below.
Elizabeth Hurley and Steve Bing's paternity fight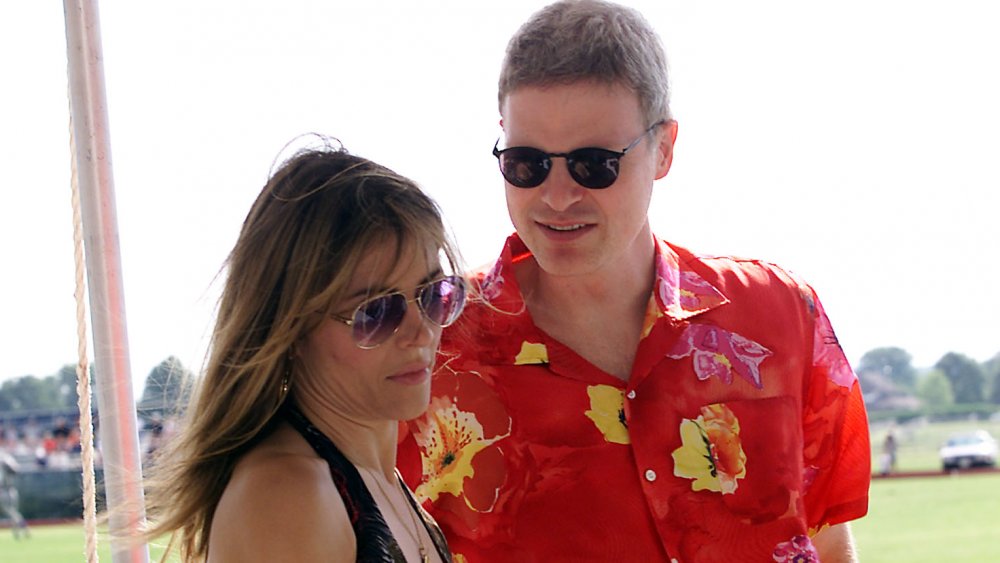 Evan Agostini/Getty Images
Shortly after Elizabeth Hurley's 13-year relationship with actor Hugh Grant ended in 2000, she began a relationship with Steve Bing. The pair's first public outing was in October 2000, and by November 2001, Hurley had announced her pregnancy, as the BBC noted. Hurley named Bing as her unborn child's father in a statement, according to Vogue UK, but Bing questioned the paternity. "Ms. Hurley and I were not in an exclusive relationship when she became pregnant," he said in December 2001, per The Los Angeles Times. "It is her choice to be a single mother. "If indeed I am the father, I will be an extremely involved and responsible parent."
Hello! magazine reported the couple's on-again, off-again relationship ended shortly after Hurley informed Bing of her pregnancy. This timeline seems to fit with an interview Hurley gave in October 2001, revealing (via the Daily Mail), "I don't know what type of relationship is right for me at this time in my life. I've always considered that most things that happen are inadvertent. I take comfort in that in a way, because it's less frightening to me and I take a day by day attitude." 
However, she admitted to being "very fond of" an American in her life. 
Hurley gave birth to Damian in April 2002, and in June 2002, a DNA test proved Bing was the dad. The two didn't rekindle their relationship after the dispute, with both parties moving on romantically.
If you or someone you know is struggling with mental health, please contact the Crisis Text Line by texting HOME to 741741, or call the National Alliance on Mental Illness Helpline at 1-800-950-NAMI (6264).