The Untold Truth Of Steve Bing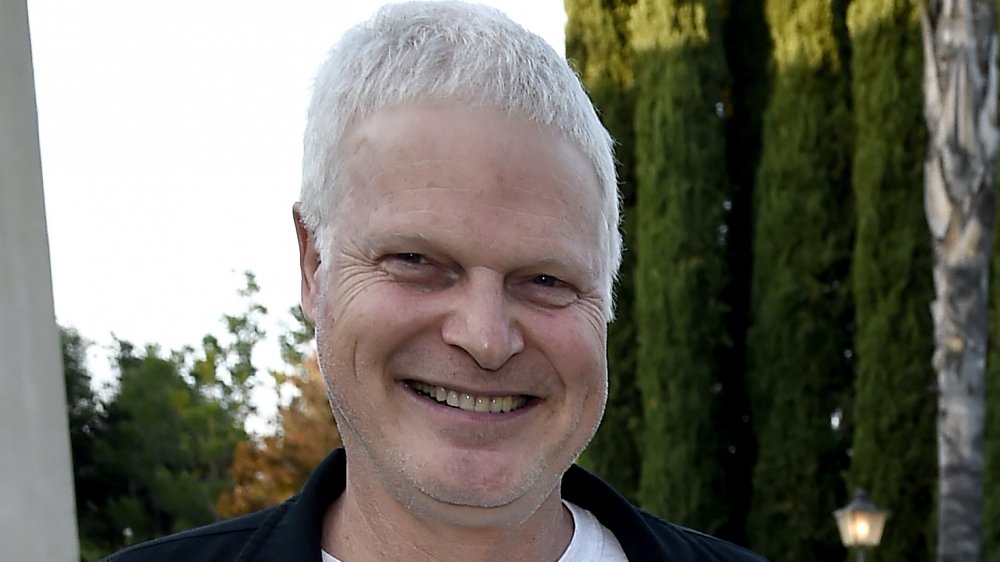 Frazer Harrison/Getty Images
Steve Bing, a renowned Hollywood financier, died on June 22, 2020, in Los Angeles, TMZ reported. Bing was 55 at the time of his death and died by suicide, the outlet stated. 
Bing was the child of Dr. Peter Bing, a physician who "specialized in public health," according to the Chicago Tribune. His grandfather, Leo S. Bing, was a prominent New York real estate tycoon who amassed a sizable fortune and left $600 million for Steve to inherit on his 18th birthday. 
Bing attended Stanford University in the 80s, where his father had attended and donated $50 million, per the Chicago Tribune. However, Bing decided to drop out and pursue his dream of working in Hollywood.
As such, Bing co-wrote his first screenplay, Missing in Action, which later became a Chuck Norris film, according to the Los Angeles Times. From there, Bing had a remarkable career in production. He produced Martin Scorsese's documentary on the Rolling Stones, Shine a Light, and he also shelled out over $85 million to make The Polar Express, per the outlet.
Although Bing's Hollywood credits are notable, it was actually his personal life that was much more interesting.
Steve Bing got caught up in two paternity cases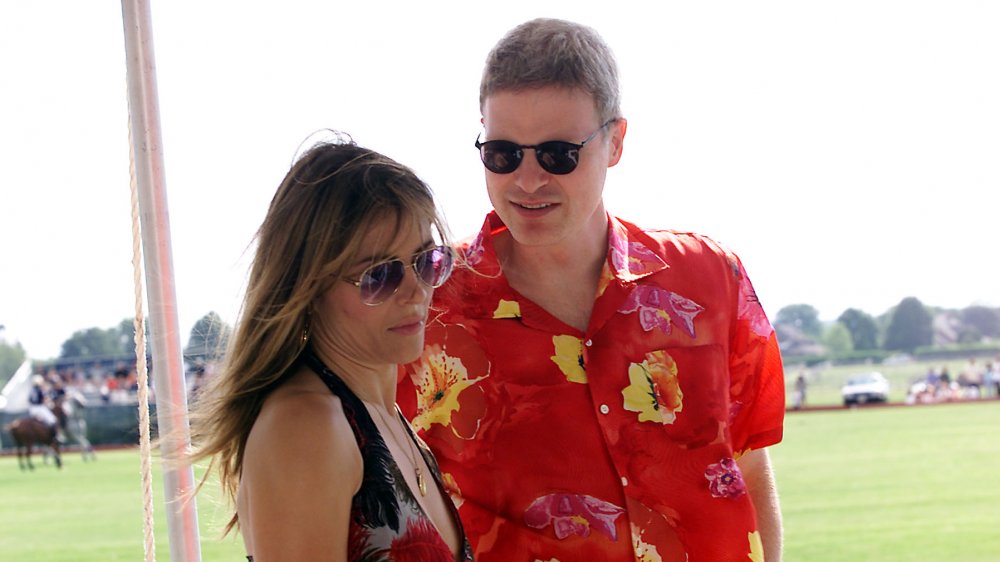 Evan Agostini/Getty Images
Steve Bing was involved in two paternity cases within a brief span of time. Here's what happened: A former tennis player, Lisa Bonder, had a relationship with Steve Bing in the late '90s, and shortly after they parted ways, Bonder married "Las Vegas billionaire Kirk Kerkorian, the founder of MGM Resorts International" in 1999, according to the Daily Mail. They were only married for 28 days, the outlet noted.
Bonder gave birth that same year to a daughter, Kira, and Kerkorian was led to believe he fathered the child. She eventually sued Kerkorian in 2002 for $320,000 a month in child support, but during their long court battle, it came to light Bing was Kira's biological dad. Kerkorian was paying $50,000 a month when the case first started, ABC News reported. 
"Bing agreed in 2003 to contribute $25,000 a month to her [Kira] support," as it was supposedly outlined in a letter from Kerkorian's attorney to Bing's lawyer, according to the New York Daily News. In 2010, Kerkorian was ordered to pay "more than $10 million in back child support plus $100,000 a month" for Kira.
Shortly after this, Bing was involved in another paternity case with British actor and model, Elizabeth Hurley. She had a son, Damian, in 2002, and claimed that Bing was the father. In response, he sued her for a paternity test and it turned out he was also the father of Damian, per CBS News.
Steve Bing was beloved by many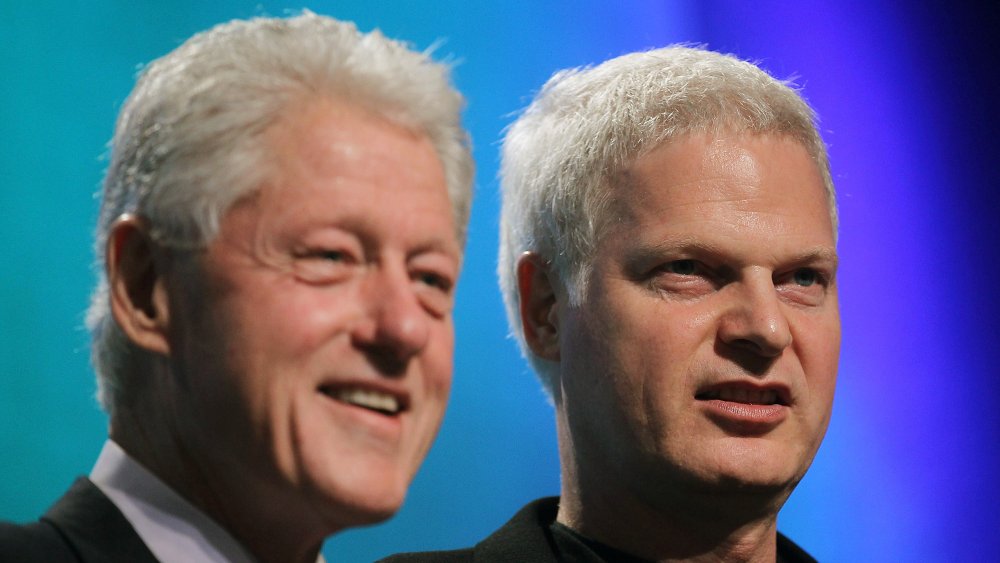 Mario Tama/Getty Images
Amid Steve Bing's sudden passing, many people have come forward to commemorate the producer. 
Bill Clinton said on Twitter, "I loved Steve Bing very much. He had a big heart, and he was willing to do anything he could for the people and causes he believed in. I will miss him and his enthusiasm more than I can say, and I hope he's finally found peace."
Meanwhile, Val Kilmer tweeted, "Steve Bing always shared great support for and dedication to his friends and their causes. He loved rock 'n roll almost as much as philanthropy, sharing his generosity and joy with those he believed in. Rest easy Steve and my love to his children and all of his loved ones."
In turn, Elizabeth Hurley posted a touching tribute to Bing on Instagram, saying: "I am saddened beyond belief that my ex Steve is no longer with us. It is a terrible end. Our time together was very happy and I'm posting these pictures because although we went through some tough times, it's the good, wonderful memories of a sweet, kind man that matter." She added, "In the past year we had become close again. We last spoke on our son's 18th birthday. This is devastating news and I thank everyone for their lovely messages."
If you or someone you know is having suicidal thoughts, please call the National Suicide Prevention Lifeline at 1-800-273-TALK (8255) or text HOME to the Crisis Text Line at 741741.