John Legend's Son Looks Just Like The Famous Singer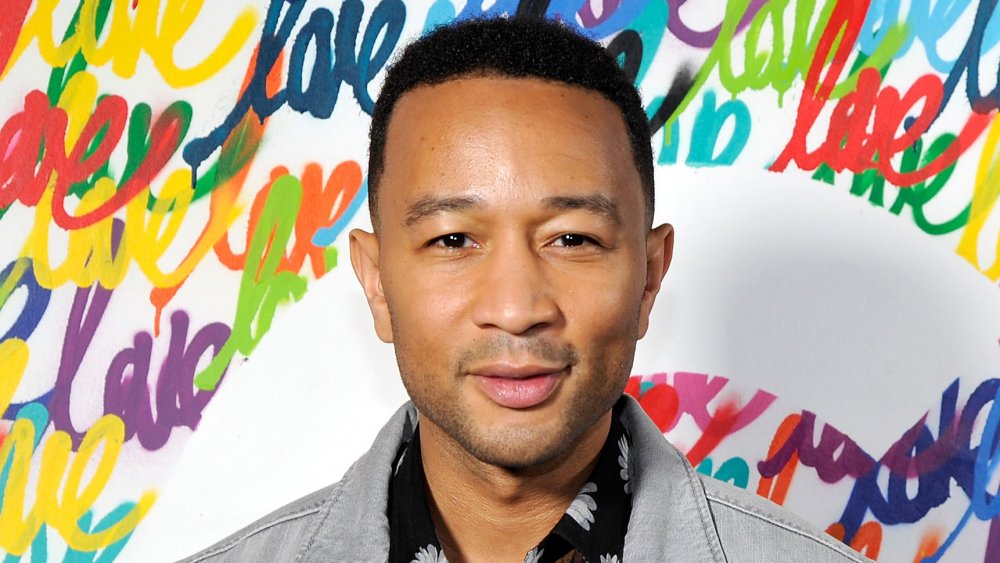 John Sciulli/Getty Images
John Legend and his wife Chrissy Teigen aren't just two of the most popular figures in the entertainment industry, they're also two of the most popular parents in Hollywood. The pair, who married in 2013, welcomed their daughter, Luna, into the world in 2016 before the couple's son, Miles, joined the family in 2018.
Named after late jazz icon Miles Davis, Legend and Teigen's youngest "is being raised as the 'ultimate feminist' and he's already shown that he loves music as much as his dad," according to Entertainment Tonight, who also noted that he's his famous father's "ultimate doppelganger!"
Indeed, as soon as Miles was introduced to the world via Instagram, fans of both stars realized how much the little one looked like his dad, and the resemblance has only gotten stronger as Miles has gotten older. Honestly, when you see them together, there's no way that you can deny that Miles is Legend's (super adorable) mini-me!
Miles is already a social media star
Anyone who follows either Chrissy Teigen of John Legend on Instagram will know that their kids regularly appear on the stars' social media accounts. And from the start, the posts made it clear that little Miles could be his father's twin.
Check out the duo as babies and not only will you be delighted by how cute they both were, but you'll also notice a striking resemblance between the two. They share the same eyes, the same nose, and even the same ears. Honestly, whether they're lounging around with stuffed teddy bears, having a "Sunday morning jam session," going on a boat cruise, or hanging around in matching swimsuits, it's impossible not to notice how alike these two look. And we're not the only ones who think so!
"[T]hat's deadass the same baby," an Instagram user wrote when Legend posted the above photos of himself and his son as infants. Plenty of other people were also struck by the similarities, with another person noting, "HE LOOKS MORE LIKE YOU NOW THAN YOU DID AS BABY!"
Cute, right? It gets even more adorable when you take both kids into consideration. Because while Miles certainly takes after his dad, it seems as if Luna also got a few things from her father, including his sweet moves.