Here's What You Need To Know About Bobby Flay's Daughter, Sophie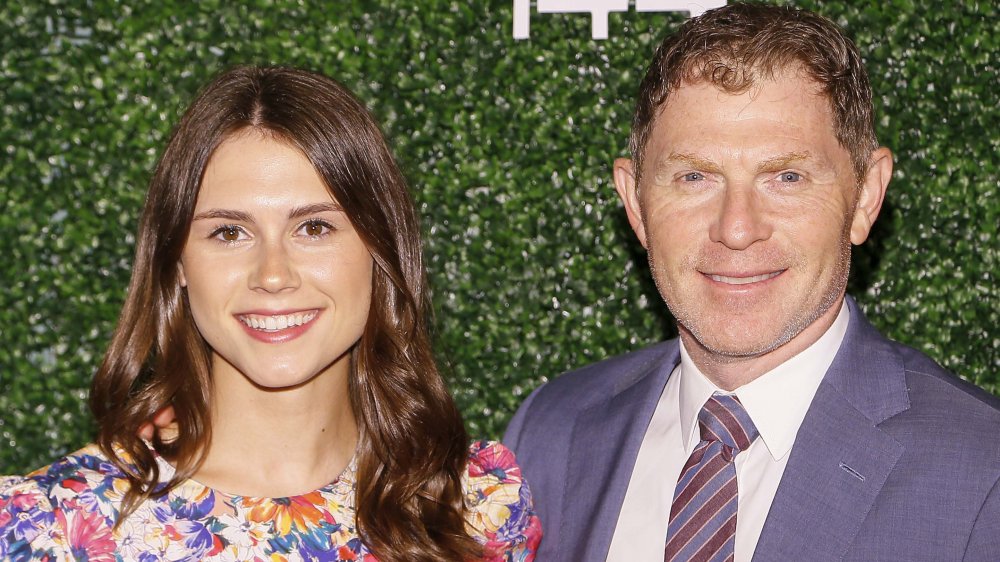 Paul Morigi/Getty Images
Celebrity chef Bobby Flay has been giving people across the country food ideas since the late 1990s, hosting shows like The Main Ingredient with Bobby Flay and Grillin' & Chillin'. Even though Bobby has a highly recognizable name and has headed up multiple shows on Food Network and the Cooking Channel over the years, he's kept his family life pretty private. As of this writing, the TV chef and author's been married three times. He tied the knot for the first time in 1991, said "I do" to his second wife in 1995, and walked down the aisle with wife number three in 2005. 
Out of all of his marriages, he only had a child with his second wife, Kate Connelly. The two share a daughter named Sophie. Bobby's only child has appeared on her dad's show a few times over the years — with a guest appearance on Rachael Ray as well — but aside from her public persona, she's been just as private as her famous dad (and goes out of her way to make sure it stays that way).
That being said, the college graduate is looking to make a name for herself outside of the kitchen and in other areas of the entertainment and media industry. While she's not exactly following in her dad's footsteps, she's already proven she has the ability to grow an active fan base, so we're sure dear dad is proud. Let's see what Sophie's been getting into.
Sophie Flay is busy making a name for herself
Yes, Sophie Flay has an award-winning last name, but she's never solely relied on the Flay name in order to get ahead. During her collegiate years at the University of Southern California, the broadcast journalism major had her own segment on one of the school's television programs, The Buzz. On Flay's segment, The Sound with Sophie Flay, she would interview music artists on campus and in the California area to show off her professional camera chops.
During and following her years at USC, she interned in multiple big name newsrooms, including NBC News where she worked as a booking intern, NBC Sports Group where she help out with coverage at the 2016 Olympics, and Warner Bros. Entertainment Group where Flay served as a social/digital marketing and creative development intern. 
Per her LinkedIn profile, she also put together news packages for ABC7 Digital News. In March 2019, Flay accepted a position as a full-time reporter at ABC7, working as the station's community journalist. Clearly this Flay is going places!
Sophie Flay uses her voice in many creative ways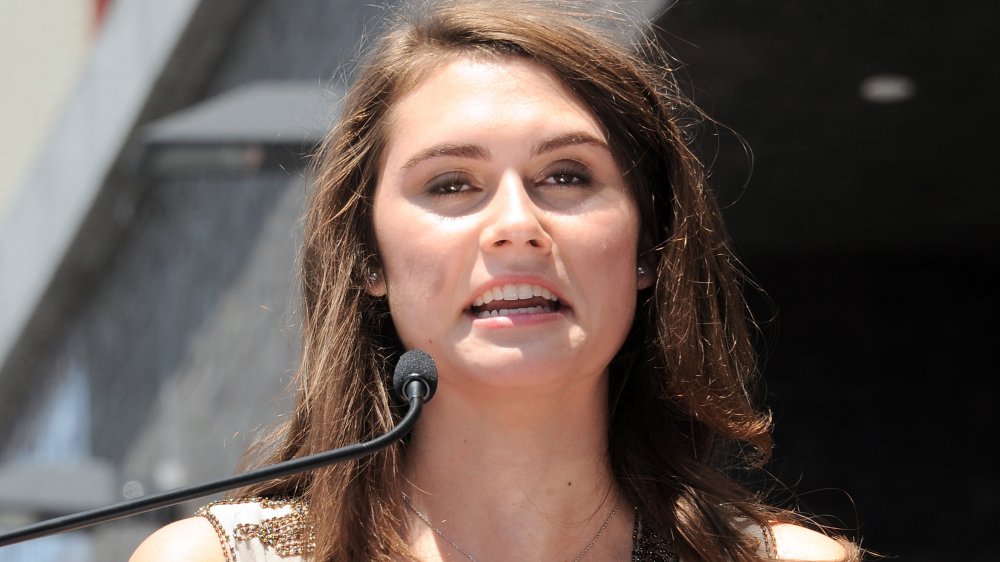 Albert L. Ortega/Getty Images
With all those internships under her belt you'd think her time was limited, but no, Sophie Flay has even more talents up her sleeve. If you're a Spotify user, you may have heard the younger Flay's voice from time to time. During her more than two-year stint with the music streaming platform, she worked as an ad voice track artist, recording ad scripts for Spotify Premium.
If that wasn't already mind-blowing, Flay also has amazing writing skills. During her USC years — she graduated in 2018, per her LinkedIn profile — she wrote for her school's website, USC Annenberg Media, where she covered a wide variety of topics relevant to the student body.
Aside from her work as a reporter, Flay has managed to keep a relatively low profile. However, it may be a purposeful move. Her LinkedIn account, which lists all of her academic and career achievements, doesn't have a profile picture. Even her personal Instagram account (which her famous father has tagged on occasion) lacks the coveted, blue verified bubble and is set to private. The woman likes her privacy. 
It looks like she'll be a force to be reckoned with in the media world, but fans may have to do a bit of legwork to watch it happen — at least, if they want to get up close and personal. Flay also has a public Instagram account, where, as of this writing, she boasts more than 100,000 followers.