This Is How Much Ringo Starr Is Really Worth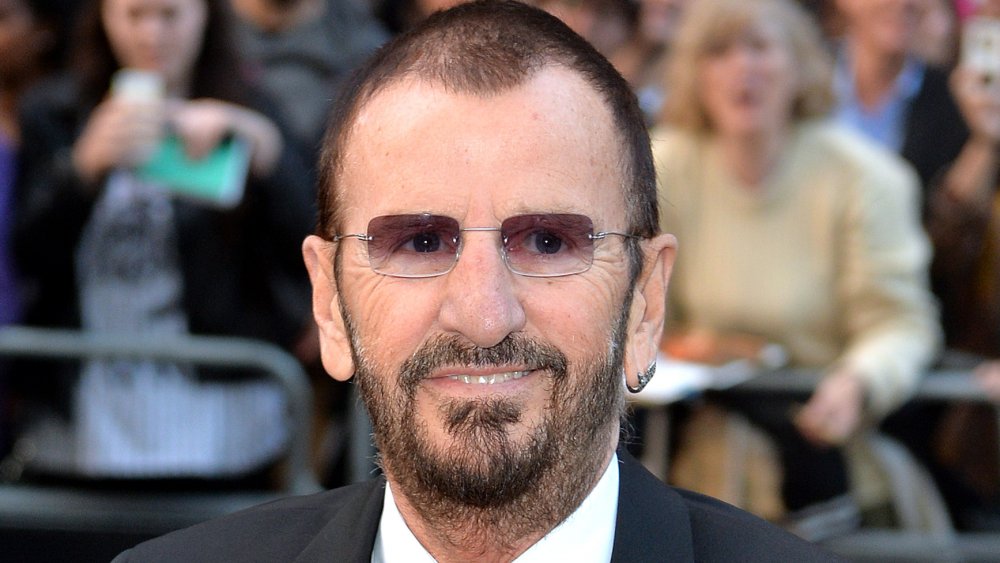 Anthony Harvey/Getty Images
It shouldn't come as a surprise that someone who's a member of the legendary Beatles would be worth a ton of money. As such, Ringo Starr has a monster net worth. Starr, whose real name is Richard Starkey, was the drummer for The Beatles and also occasionally sang vocals. After The Beatles, Starr also had a solo career, so he's been raking in the money for decades. Celebrity Net Worth estimates Starr's current net worth to be somewhere around $350 million.
Starr, who was knighted by Prince William in 2018, is earning income from a variety of places and also has millions tied up in assets. Despite the fact that, according to a September 2012 Celebrity Net Worth article, Starr is the richest drummer in the world, he actually has the second-lowest net worth of all The Beatles. Before their deaths, John Lennon and George Harrison were worth $200 million and $400 million, respectively. Paul McCartney is worth the most at more than a billion dollars. Yes, a billion.
In 2013, Forbes reported that each of The Beatles was still raking in millions — despite Lennon and Harrison having passed away — thanks to continued sales of Beatles albums, usage of their music in various projects, and even from the Cirque du Soleil show Love!, which features a full set of Beatles songs. Forbes added that because Starr wrote fewer songs than some of his bandmates, he earns slightly less in royalties from the music. 
Ringo Starr earns more than $300,000 per live show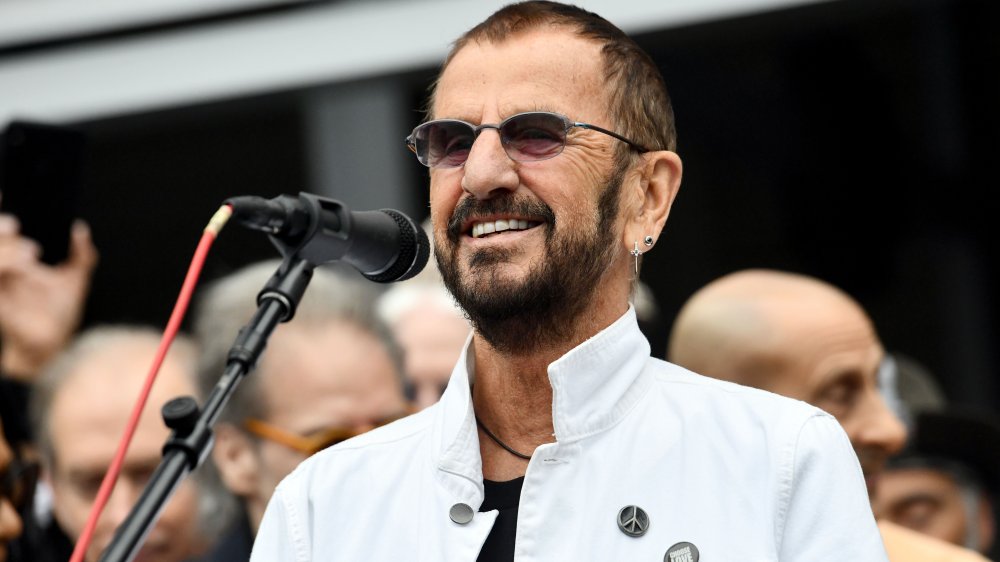 Scott Dudelson/Getty Images
Let's not forget that Ringo Starr is still making music! Starr, who, as of this writing, has three children, multiple grandchildren and a great-grandchild— released his 20th studio album, What's My Name, in October 2019. He has continued to tour with his band, Ringo Starr & His All-Starr Band, which has gone through several iterations since forming in the 1980s. 
Just like fellow Beatle Paul McCartney, Starr can't leave music behind and seemingly can't stop touring, despite being in his late 70s. Forbes reported in 2013 that looking at his recent touring history, Starr was earning about $300,000 per show, which has no doubt increased since then. 
Starr also owns properties that increase his portfolio. However, it's unclear how many homes he still owns. He and his wife, Barbara Bach — who he wed in 1981 — owned homes in Snowmass, Colo. and Surrey, England, but the Los Angeles Times reported in 2014 that Starr was planning to firmly settle in the "Los Angeles area" and was selling the Colorado and Surrey homes. 
While the value of the homes was not disclosed, the Los Angeles Times reported that the Surrey home was "estimated at 15 million to 20 million pounds — about $23.5 million to $31 million," and the last sale of the Colorado property in 1991 was just over $1 million.