Here's How Plastic Surgery Damaged Meg Ryan's Career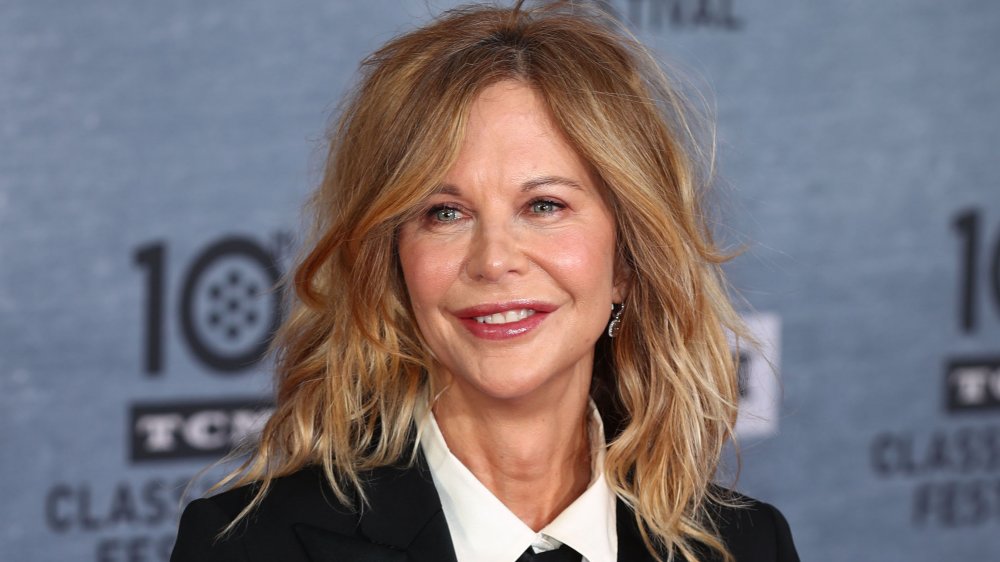 Joe Scarnici/Getty Images
From Kate Winslet to Lucy Liu, numerous Hollywood actresses have spoken out against the use of plastic surgery throughout the industry. Many stars have ruined their careers in attempts to recapture their youth, and it seems America's sweetheart Meg Ryan isn't immune to Tinseltown's fixation with aging. In fact, as Dr. Mark Youssef from Younique Cosmetic Surgery told Hollywood Life, Ryan has had "too much" work done over the years.
While Ryan hasn't confirmed or denied the rumors, Dr. Youssef seemed positive she's had plastic surgery. "The most obvious thing that she's had done is some sort of filler or fat transfer to her cheek," he said in 2016. "When she smiles, all of that filler moves up and makes her eyes look smaller. The reason she looks masculine is because of the placement of the volume in her cheeks."
Dr. Youssef claimed Ryan likely had "some sort of rhinoplasty," as the tip of her nose "looks more pinched" than before. She also likely "had too much Botox in the forehead" and "volume in her lips." As he speculated, she might have a plastic surgery addiction: "It's basically an unhappiness with your image. It comes from the root of being unhappy with yourself on the inside. You think the surgery is going to solve the issue but it doesn't because it's more of a mental distortion of your image."
Yet while Ryan's changing appearance likely hasn't helped her prospects, she left Hollywood behind long before she ever altered her looks.
Meg Ryan needed to escape the 'express-lane lives' she experienced on-screen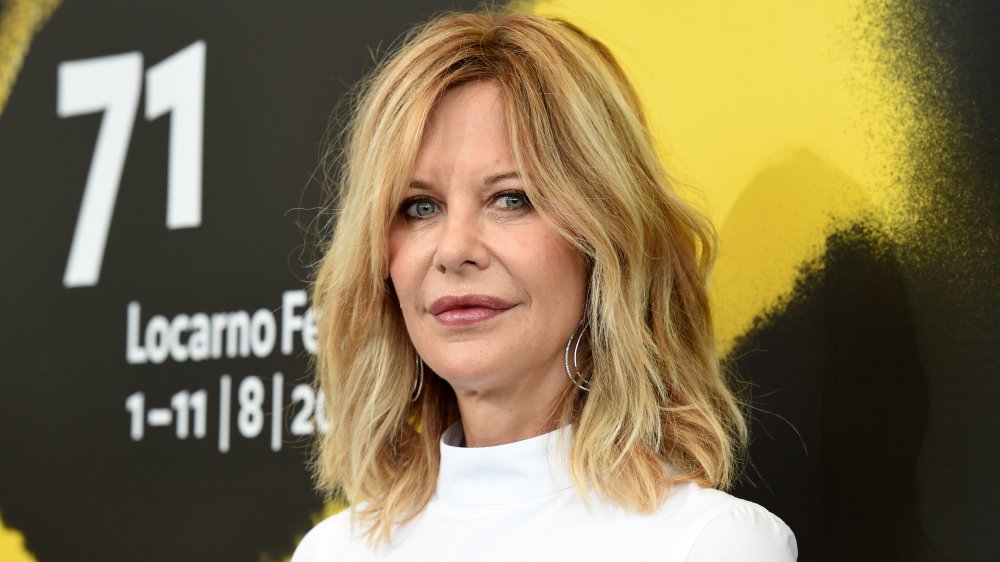 Pier Marco Tacca/Getty Images
For actress Meg Ryan, plastic surgery rumors are commonplace, yet frivolous. In fact, as she told Porter magazine in 2015 (per Fox News), she rarely considers such speculation. "I don't pay a lot of attention frankly," she said. "There's a lot of hatred in the world today; it's so easy to judge. Imagine being a hater, how stupid! My women friends are not sitting around talking about... well, sometimes there are conversations like that, but the people I value talk about kids growing up, what kind of world they are going into, what we are eating, what we are breathing."
Of course, while audiences remain convinced that Ryan left Hollywood because of her appearance, the You've Got Mail star told the New York Times that her exit was prompted by the "express-lane lives" she experienced on-screen. "I felt in a crazy way that, as an actor, I was burning through life experiences," Ryan explained in 2019. "I was burned out. I didn't feel like I knew enough anymore about myself or the world to reflect it as an actor. I felt isolated."
While she gets offers to do things now, Ryan said, "They're not things I want to do." She also felt like she was "behind a window looking at [her] life." That's no way to live! We're glad Ryan put her personal life ahead of her professional pursuits. After all, self-care is essential in achieving contentment.