The Untold Truth Of Carl Reiner's Wife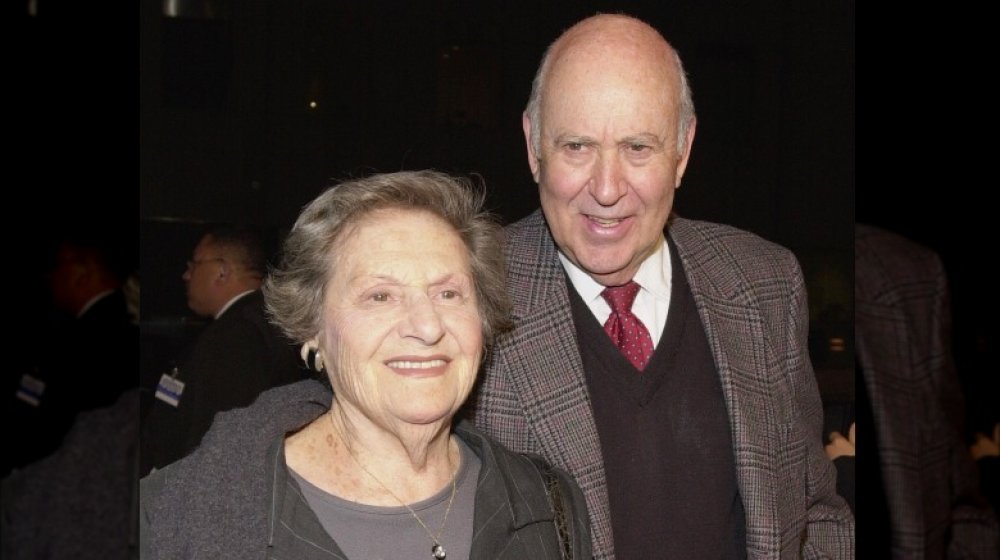 Chris Weeks/Getty Images
Remember in the 1989 movie When Harry Met Sally when Meg Ryan fakes an orgasm while out to eat with Billy Crystal? How could anyone forget it! Well, director Rob Reiner decided to cast his mother in the iconic scene as the woman who, after watching Ryan's performance, says to the waitress: "I'll have what she's having."
It's a scene of comedic genius and it solidified Estelle Reiner as a vital part of American filmography, whether fans knew her by name or not.
In her obituary, the New York Times called Estelle "the matriarch of one of the leading families in American comedy." She married comedian, actor, director, and producer Carl Reiner in 1943 and they remained together until her passing on Oct. 25, 2008. She died at 94 of natural causes in her Beverly Hills home, according to the outlet.
In turn, Carl passed away on June 29, 2020, according to Variety, also of natural causes in Beverly Hills at age 98. They are survived by their children: Rob, Annie, and Lucas. While they are clearly a remarkable family, our focus right now is on Estelle, so here is everything we know about the spirited woman.
Carl Reiner paid tribute to his wife, Estelle, just days before he died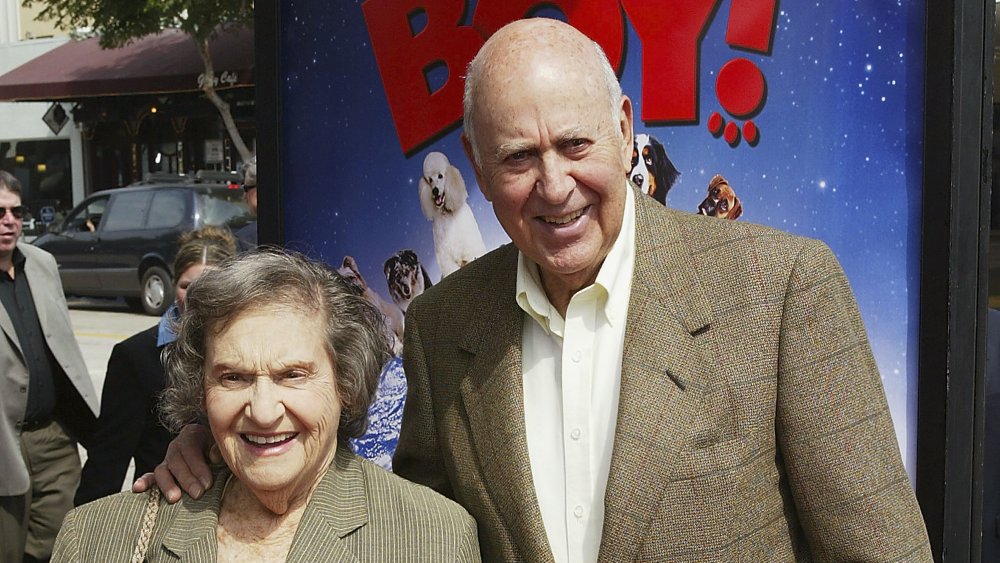 Kevin Winter/Getty Images
Originally named Estelle Lebost, the Reiner matriarch was born in the Bronx on June 5, 1914, according to the New York Times. Putting her artistic talent to use, Estelle worked as a painter and visual artist. That path introduced her to Carl Reiner while she was designing stage sets in the Catskills, per the outlet.
She also landed parts in movies besides When Harry Met Sally. The Los Angeles Times credits Estelle for roles in Anne Bancroft's Fatso, as well as Mel Brooks' To Be or Not to Be. As Variety pointed out, Brooks was a close friend and colleague of Carl's. Estelle also appeared in The Man With Two Brains, directed by Carl himself.
Throughout life, Estelle remained an artist. In a February 2020 interview with The Guardian after she passed away, Carl showed off her work, saying, "That painting there? She did that. My wife was a very fine artist." He also added, "And she was a terrific jazz singer... Yes, she was special."
Only two days before Carl died in late June 2020, he tweeted about Estelle, writing, "Nothing pleases me more than knowing that I have lived the best life possible by having met & marrying the gifted Estelle (Stella) Lebost—who partnered with me in bringing Rob, Annie & Lucas Reiner into to this needy & evolving world."
We're not crying, you're crying! Rest in peace, Carl and Estelle Reiner.