The Untold Truth Of Christopher Jackson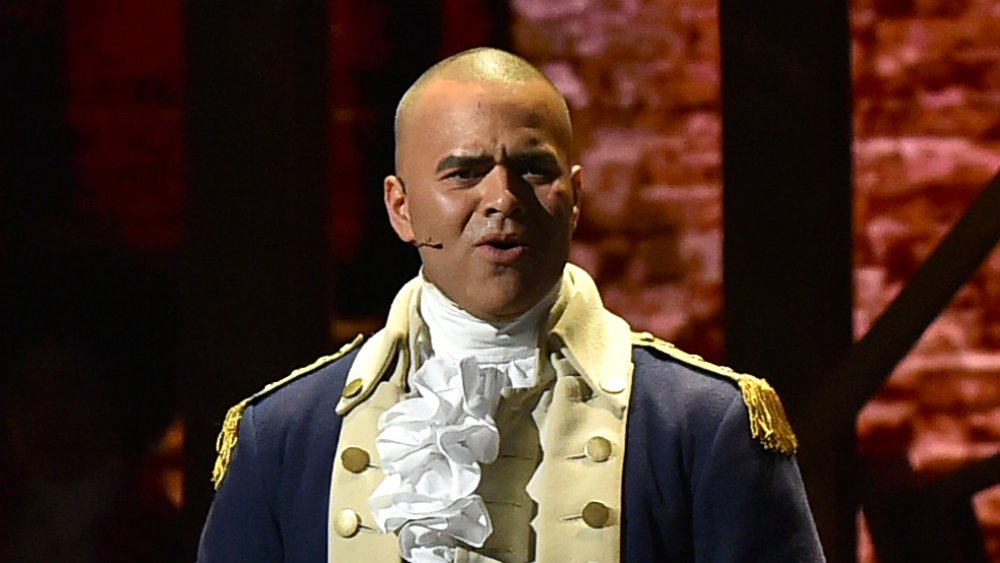 Theo Wargo/Getty Images
Hamilton fans are probably already well-versed in the talent of Christopher Jackson, who played George Washington in the mega-popular Broadway show from 2015 to 2016. Jackson earned a Tony nomination for his performance, competing in the "Best Featured Actor In A Musical" category alongside Daveed Diggs, Brandon Victor Dixon, Christopher Fitzgerald, and Jonathan Groff.
Jackson, who was cast in 2009 by the play's creator, Lin-Manuel Miranda, chatted with Screen Rant in June 2020 about how he approached the iconic role. "I didn't care that it was George Washington, I just wanted it to be right," he shared. "It wasn't intimidating; it didn't bother me. I had to work through some things, like, what's it feel like to portray a slave owner – but the more I learned about the man, there was more than enough information to feel like I could bring something to it. And from that point on, it was off to the races."
After leaving Hamilton, he starred in Ava DuVernay's When They See Us and landed a recurring role on CBS' Bull. He also revived his role in Hamilton for the movie version on Disney Plus, which will premiere on July 3, 2020.
Now that we've caught you up on Jackson's career, let's take a look at his life outside of Broadway.
Chris Jackson is an advocate for his son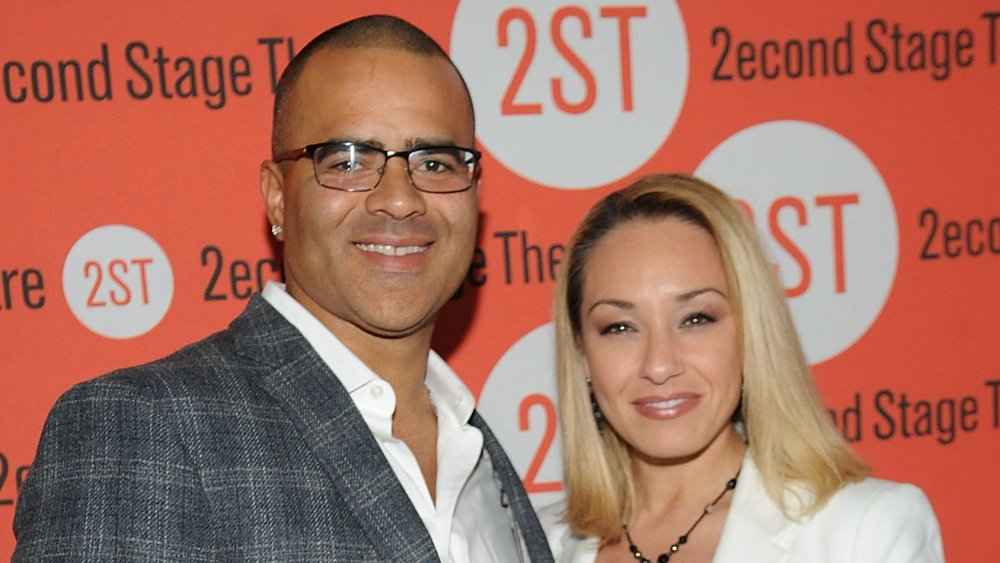 Brad Barket/Getty Images
Christopher Jackson married singer and actor Veronica Vazquez (pictured right), in 2004. The pair welcomed a son, CJ, in 2005, and a daughter, Jadelyn, in 2009. When CJ was 10 months old, the couple noticed changes in his personality and behavior, including decreased communication and self-isolation. "He would hold little cars upside down to watch the wheels spin, and look at objects out of the corner of his eye," Vazquez recalled to Brain and Life Magazine about her son's behavior.
Eventually, CJ was diagnosed with "severe autism," as the outlet noted. Although Jackson initially felt "lost" after learning the diagnosis, he and Vazquez quickly rose to the occasion and set their son up with "speech therapy, occupational therapy, and physical therapy three times a week," Vazquez recalled. When CJ reached elementary school, the hard work enabled him to "attend a state-approved private school that specializes in ASD" (Autism Spectrum Disorder).
The parents have become dedicated to raising autism awareness, as Jackson explained, "I'm still worried about CJ being in a world that may not want to help him. Our society needs to make room for people like CJ." He added, "We've been fortunate; he's come a long way. Our collective push is to continue talking about this and to help other families so they know where they can have access to some relief and a community of parents to say, 'You're not crazy. You're not doing it wrong. Yes, get help.'"
How Christopher Jackson met his wife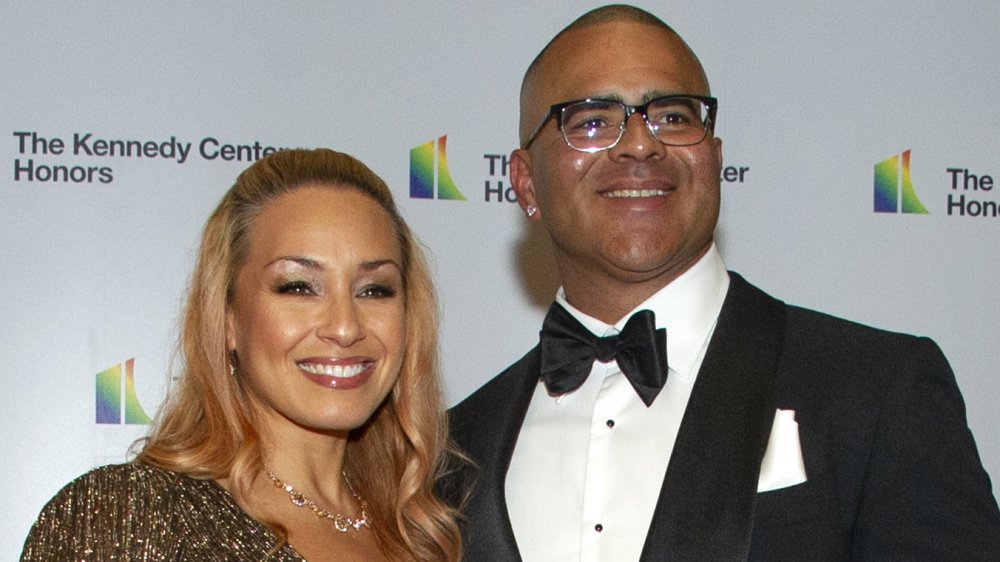 Pool/Getty Images
Christopher Jackson has an amazing relationship with his wife, Veronica Vazquez, who he met while working on an "early iteration" of Lin-Manuel Miranda's other hit musical, In the Heights. "It was the only chemistry read I've ever done in my entire life, for a reading, not for the actual production," the actor said during an appearance on LIVE with Kelly about crossing paths with Vazquez. "She played my love interest in an early iteration of In The Heights." FYI: Jackson played Benny in the show.
Vazquez, who was born in the Bronx, has also helped Jackson feel at home in New York. "I can't imagine our lives without Veronica's parents, I really can't," he told The New York Times in 2016 about the life they've built together. "Family is imperative for us." He continued, "I'm a bit of an immigrant, since I come from Southern Illinois. So to be pulled in right away with her huge family and extended family gave me a sense of always being at home."
It sounds like Jackson has a wonderful life outside of acting, with Vazquez, CJ, and Jadelyn making his world complete.