The Truth About 90 Day Fiance's Ashley Smith's Feud With Jax Taylor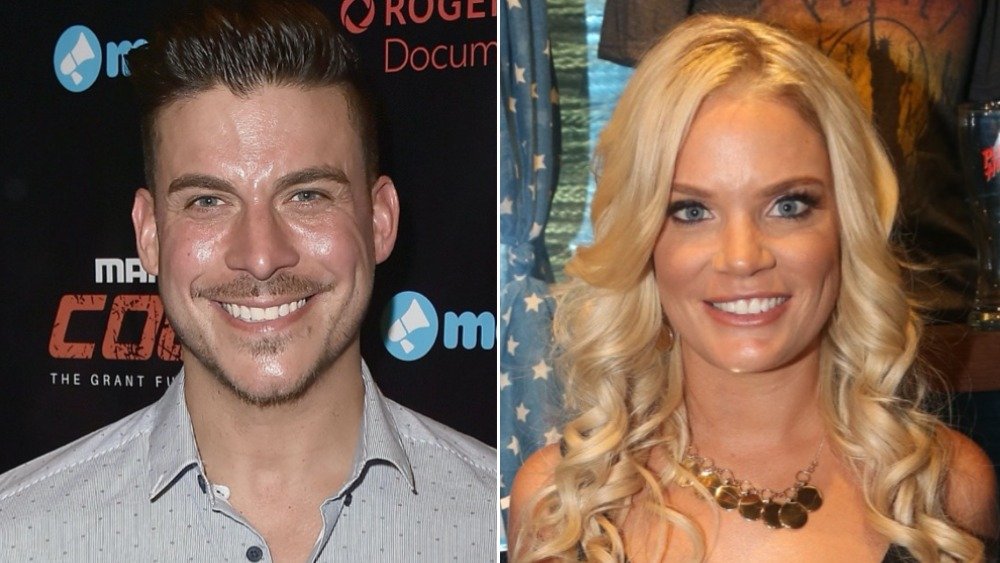 David Crotty, Bruce Glikas/Getty Images
Reality stars can be reality TV superfans, too. Vanderpump Rules OG Jax Taylor shares opinions on 90 Day Fiancé via social media, which lots of fans do, but he has zero anonymity. In fact, 90 Day Fiancé star Ashley Smith dragged Jax for remarks about her husband, Jay Smith.
This reality crossover is complicated, but let's rewind: Vanderpump Rules fired four castmates in June 2020 for racially offensive behavior. Kristen Doute and Stassi Schroeder called the police on Faith Stowers, who is Black, accusing her of crimes she didn't commit. Tweets with racial slurs from Brett Caprioni and Max Boyens resurfaced in January 2020.
Now, Ashley wants Jax condemned for his own remarks. She shared a screenshot of Jax commenting, "Your mans nose is the size of his head..." She added, "Did y'all see bravo fired four cast members? Well @bravotv don't leave out old Jax Taylor who harassed us when our show first aired. If you don't understand why I find this racist please watch my story. Education is key." 
Us Weekly reported Ashley wrote on Instagram Story, "When your nose or my nose is referenced as large it's probably just a large nose. Black people have been historically colored to an ape or monkey, meant to be derogatory." She explained, "One of the most well known racial stereotypes is referencing a black persons nose, again suggesting it is similar to that of an ape."
That wasn't Jax's only comment, but Ashley's decisions have raised some eyebrows as well. 
Ashley Smith called the police on her husband Jay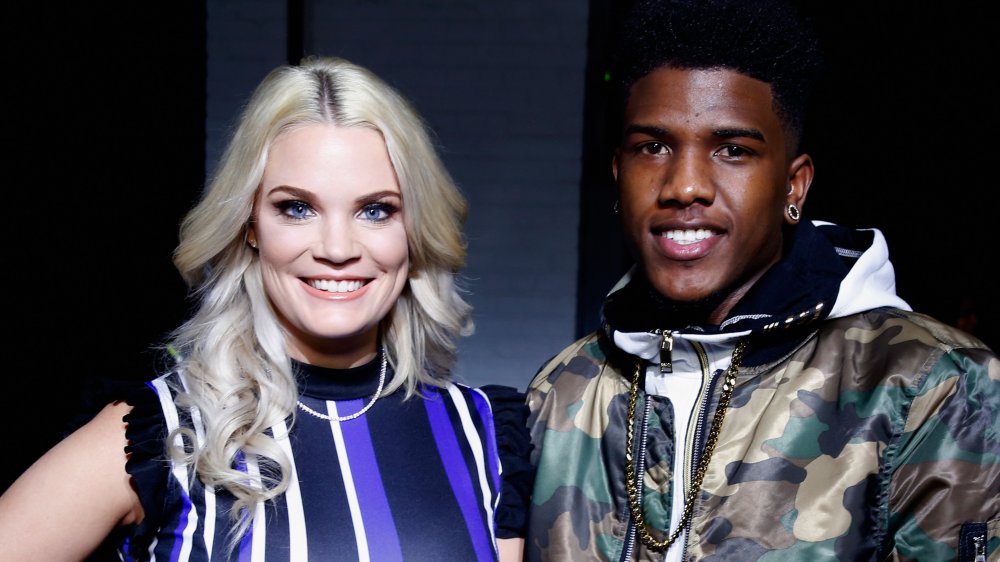 John Lamparski/Getty Images
While Ashley Smith deems Jax Taylor's comments to be racially offensive, her own behavior has been called into question. E! News reported that she called the police on Jay Smith, a Black Jamaican immigrant, after she found out he cheated on her during a June 2019 episode of 90 Day Fiancé. She told police he was an illegal immigrant. She hadn't adjusted his status after they got married and his fiancé visa expired by that point, putting him at risk for deportation.
In July 2019, Ashley told Celebuzz, "Our relationship has been very toxic from the beginning, and I just never did anything about it, because I knew if I contacted police that Jay would be deported." She claims he broke into her home when she was on vacation, which prompted her to file a Protection From Abuse. She shared, "It specifically said in there 'you're not allowed to talk about this PFA or Ashley at all on any social media platform.'" Jay mentioned her on social media the next day, which violated the document and led to a warrant for his arrest. He was detained and turned over to ICE. 
Ashley claimed, "I filed for his green card and then I retracted it because he cheated on me again." They've broken up and got back together a few times over, but seemingly got past Ashley's calls to the cops, since E! News reported in March 2020 that they're back together. 
Jax Taylor has been critical of Ashley and Jay Smith's relationship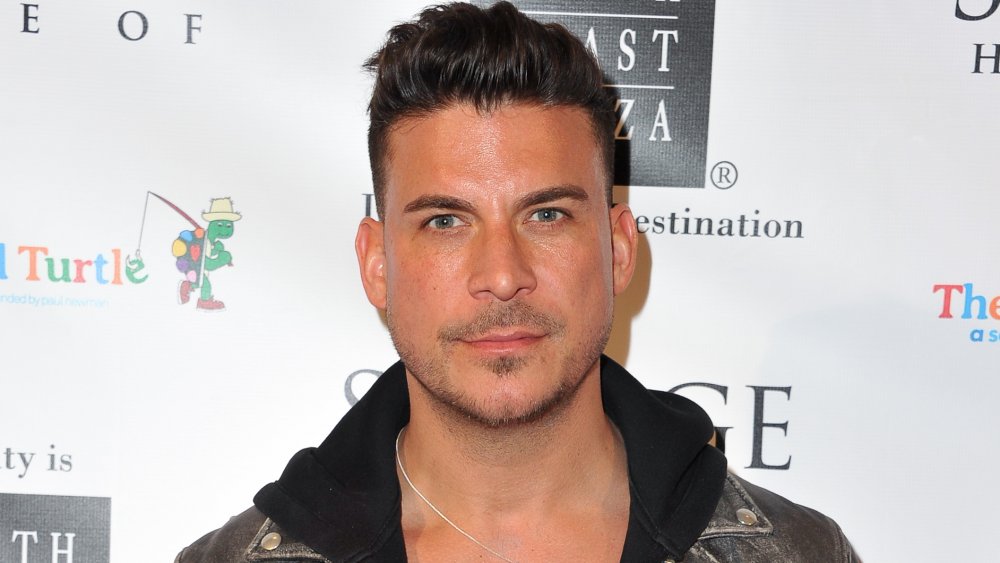 Allen Berezovsky/Getty Images
In June 2020, The Blast reported on another comment that Jax Taylor made about Ashley Smith on Instagram. The Vanderpump Rules star wrote, "Pathetic you are...I know everyone at TLC they all make fun of you... you are poor white trash.. your daughter is in for a world of hurt cause her moms a complete fool... even your dumb friends have messaged me saying you want to be famous and your not smart. Your own friends I can't wait to post this...your own friends call you pathetic as well as the people on the show...call me when your poor daughter or son needs rehab cause there [sic] mom is an idiot. And sweetie you have a fuppa."
The outlet also shared Jax commented, "Douche bag!!! Both of these two are idiots. You have a kid for God's sake," in response to a post from a 90 Day Fiancé fan account. 
The issues between Jax and Ashley, and even the tumultuous relationship between Ashley and Jay Smith, are complicated situations. 2020 is shaping up to be a year where people are held accountable for the implications of their actions, despite their proclaimed intent. However, at this moment, it's unclear if Jax still has his role on Vanderpump Rules, but it is very clear that Jax and Ashley can't stand one another. Stranger things have happened, but it doesn't seem like there's any chance they will be friends anytime soon.