What The Only Surviving Star Of Gone With The Wind Is Doing Today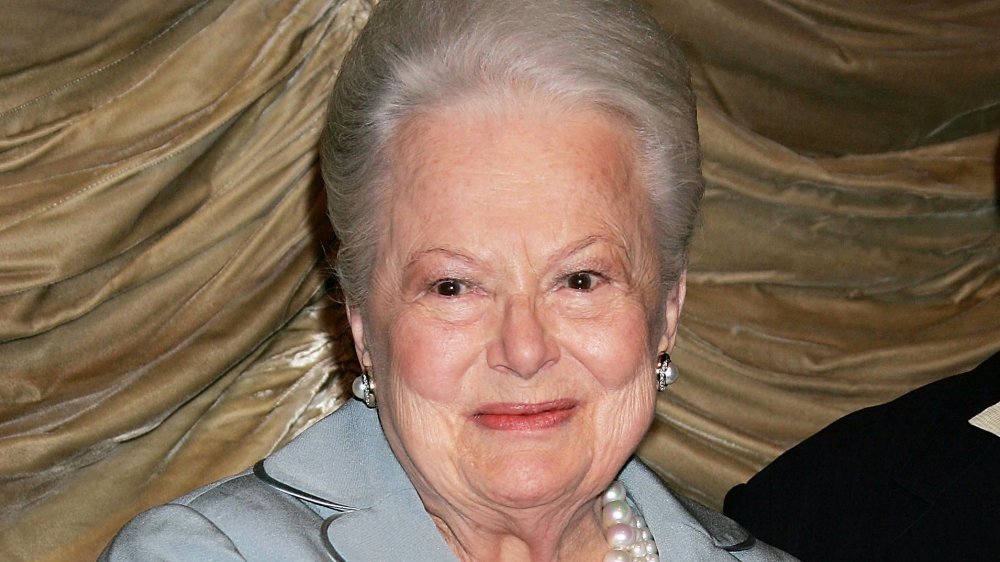 David Livingston/Getty Images
Gone With the Wind star Olivia de Havilland is living up to her legacy as the only surviving cast member of the 1939 movie. At 104 years old, de Havilland is still going with the wind — on her bike. Shortly after de Havilland turned 104, actress Mia Farrow posted a photo of the legendary actress that shows her in a white coat and skirt, cruising on a three-wheeler, according to The Daily Mail. Taking to Twitter to share the photo, Farrow wrote, "Happy Birthday Olivia de Havilland who turns 104 today- and apparently is still riding her bike."
In the snapshot, de Havilland looks as elegant as ever, decked out in black flats, stockings, earrings, and a necklace to accompany her daredevil white outfit. Leave it up to Melanie Hamilton's alter ego to make even tricycling look like an art! Her 104 years seem to not have jaded her one bit, as she's pictured smiling as the sun hits her platinum white hair. Let's take a look at this impressive star's life.
Olivia de Havilland is a living legend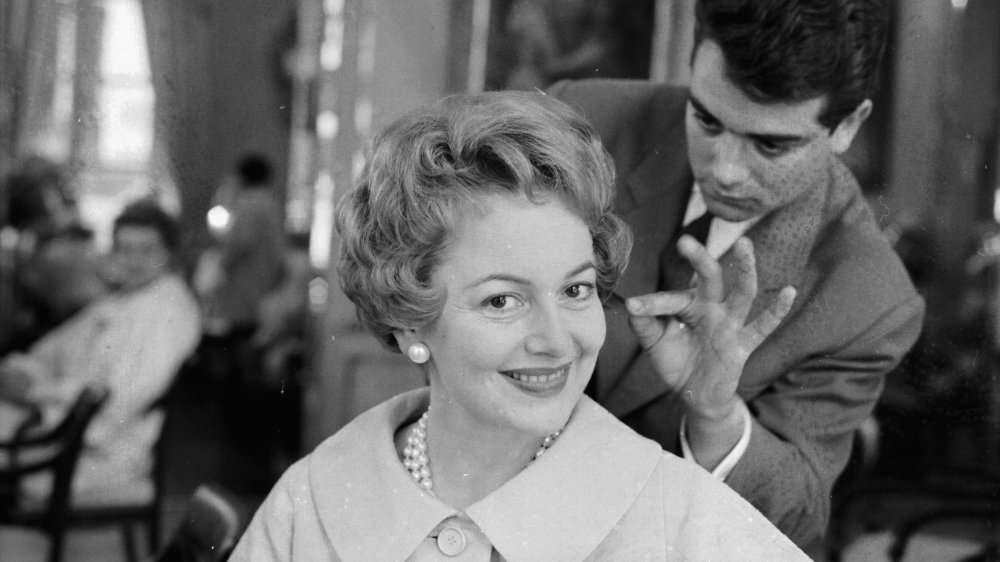 Express/Getty Images
Olivia de Havilland starred in 49 feature movies over the course of her career, according to The Daily Mail. She won two Oscars and was nominated for three others. She was on the big screen alongside other greats of the time, like her sister Joan Fontaine, Vivien Leigh, and Marilyn Monroe. As her impressive resume makes clear, de Havilland is not only the last surviving actress of Gone With The Wind, but she's also one of the last living legends from Hollywood's Golden Age. 
Despite her success, her career — as well as Gone With The Wind itself — has not been without controversy. Recently, her most famous movie reemerged in the spotlight after HBO took the film down and relisted it with a few additions, including an introduction that acknowledges the film's controversial portrayal of slavery (via CNN). 
But even before that, de Havilland was involved in a lawsuit after she sued television channel FX and screenwriter Ryan Murphy for allegedly depicting de Havilland without first consulting her for Murphy's drama, Feud: Bette & Joan. The lawsuit was eventually dismissed (via The Hollywood Reporter).
The actress just turned 104 on July 1, 2020 (via Variety), and she's not slowing down anytime soon. As she told Entertainment Weekly ahead of her 99th birthday, she wouldn't trade her old age "for anything."