The Real Reason Ayesha Curry Is Losing Weight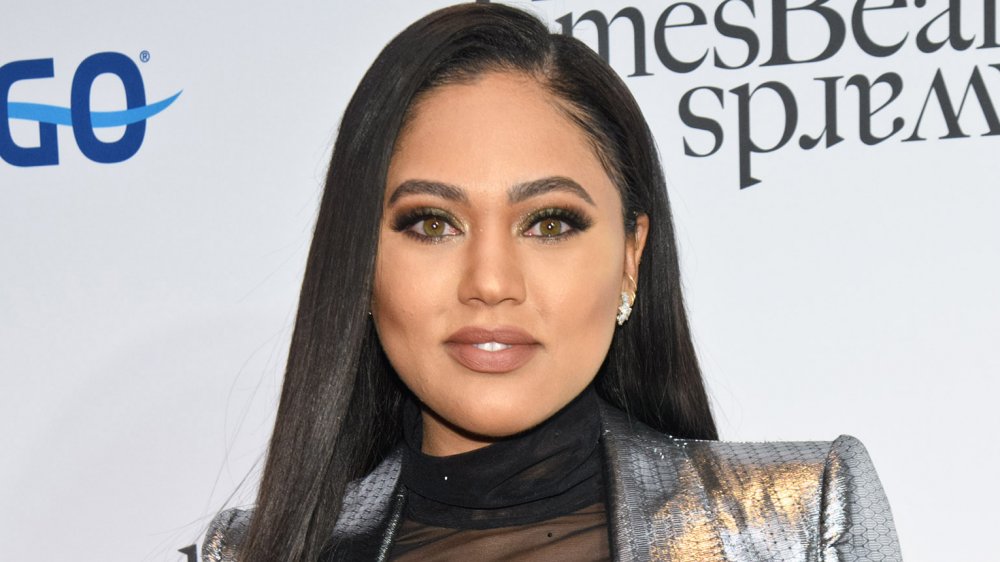 Timothy Hiatt/Getty Images
Ayesha Curry is looking incredible! In May 2020, the celeb chef and cookbook author shared a couple photos of herself on Instagram, revealing an impressive physique. (To be fair, she looked totally gorgeous before, so good for her either way.) The mother-of-three, who happens to married to NBA star Stephen Curry, captioned the photo: "Took me long enough," and fans rushed to ask her how she lost weight. Someone asked, "Girl what is your secret?!?" Meanwhile, another person commented what we were all thinking, writing, "THREE KIDS WHERE?"
According to xoNecole, Curry lost 35 pounds between January 2020 and June 2020, showing some serious commitment and hard work. In her Instagram Stories, Curry explained how she did it, writing (via Hello Beautiful), "Been in the gym since January. Heavy HIIT, Hella cardio, floor work. And changed my entire diet (except for Sunday's... you know what it is)." So what's HIIT? According to Self, the training technique, which is otherwise known as High Intensity Interval Training, is a "cardio session arranged as short bursts of very hard work."
It's clearly working for Curry because she is looking toned AF. And while we are so impressed, her reason for getting fit is the best part. Keep reading to find out what she had to say.
Ayesha Curry has an important message for her daughters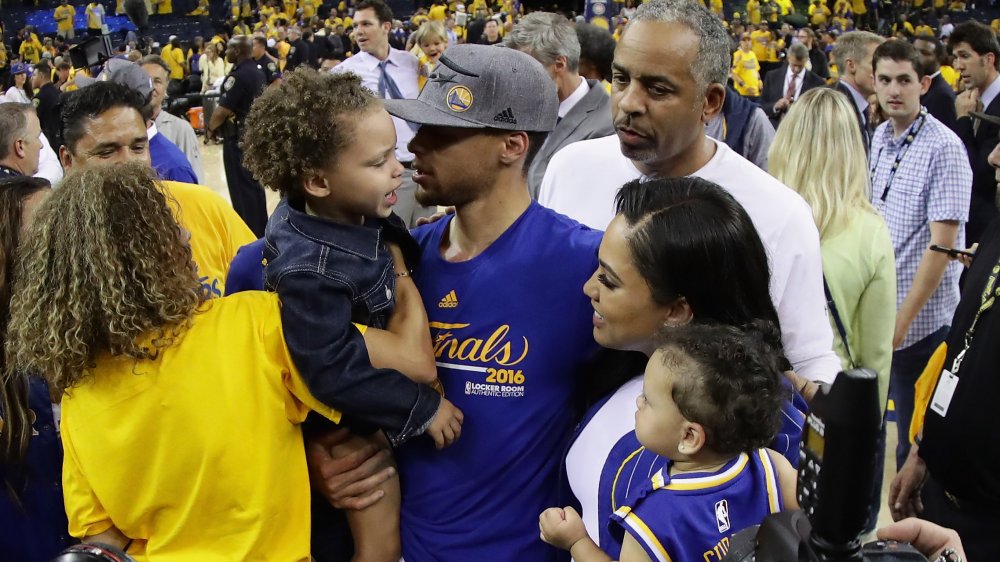 Ezra Shaw/Getty Images
On May 23, 2020, Ayesha Curry took to Instagram to give fans a peek at her body after losing 35 pounds. As Curry told her followers at the time via her Instagram Stories, her look was a result of hard-hitting workouts and maintaining a healthy diet.
While this is all fantastic and inspiring, in late May 2020, Curry hopped on Instagram Live to share her reason for focusing on her health and fitness, explaining (via xoNecole), "I spent my entire 20s having babies, nursing babies. Now it's my turn to nurse myself. I'm Jamaican, I'm strong, I'm fast and I'm resilient. Negativity only makes a mom go harder, word to the wise." She added the caption: "Mommies need love too."
It's a really important message and one that Curry has shared before. In an interview with Elle in January 2020, Curry spoke about the example she wants to set for her daughters, saying, "It's important for me to teach them that it's okay to have a minute to themselves. I was in a space where I had three kids in six years and I forgot about myself. I'm finally getting back to a space now where I'm remembering it's okay to take a minute."
She added, "I just want to make sure they know that from a young age that it's not selfish to want to better yourself, to take care of yourself, or to make yourself feel good."