What You Don't Know About Chrissy Teigen's Mom Pepper Thai
This content was paid for by Quibi and created by Nicki Swift.
Chrissy Teigen opens up about her life to the public more than many other celebrities, often sharing funny personal stories through Instagram and Twitter. Because of that, fans also get to know the people around the former supermodel and chef, including her mother, Pepper Thai. Teigen and her mom are super close, so much so that she features regularly in Teigen's daily Instagram Stories and has even appeared in public with her, usually tied to promoting one of her cookbooks or her cookware, which makes sense given that her Thailand-born mother is the inspiration behind her successful career as a cookbook author.
Now, Pepper Thai has a huge Instagram following (though not quite as big as her daughter). Still, having 349,000 followers is pretty impressive nevertheless. She often shares cute photos of her grandkids Luna and Miles, cooking videos, and mouth-watering pics of finished meals that she's made. Pepper Thai is also headlining the new Quibi comedy Chrissy's Court, in which Teigen stars as a judge and her mother as a bailiff. Truly, a dream team.
Pepper Thai lives with Chrissy Teigen and John Legend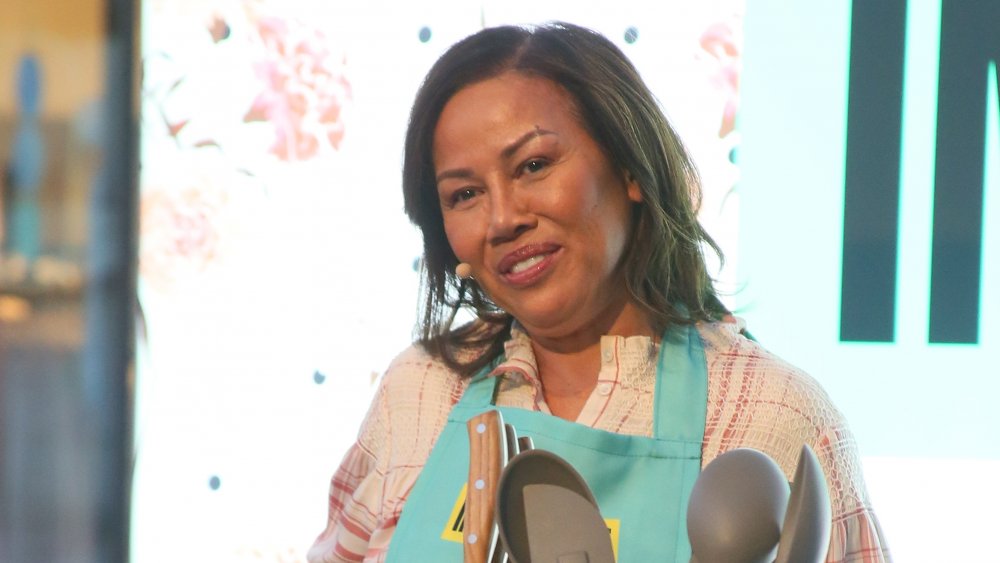 Jean Baptiste Lacroix/Getty Images
Pepper Thai — whose real name is Vilailuck Teigen — lives with her daughter Chrissy Teigen and husband John Legend, according to what Teigen told People back in 2018. She helps raise the famous couple's two children, Luna and Miles. Pepper Thai also has another daughter named Tina. You might not see Tina as often as Pepper in Teigen's massive kitchen or lounging by the pool, but trust — she's around from time to time. Plus, Tina's daughter Pasha is close with her cousin Luna.
Back in 2019, Pepper Thai and Tina even appeared with Teigen on Celebrity Family Feud. The family, along with Legend and his brother Ron, competed against cast members from Bravo's Vanderpump Rules. 
Per O, the Oprah Magazine, Pepper Thai became an American citizen in 2018. Her daughter and son-in-law announced her citizenship on social media, sharing a video of Pepper holding Luna and saying the Pledge of Allegiance. Teigen's husband Legend also noted that Pepper got a perfect score on her citizenship test.
Pepper Thai and Chrissy Teigen are really close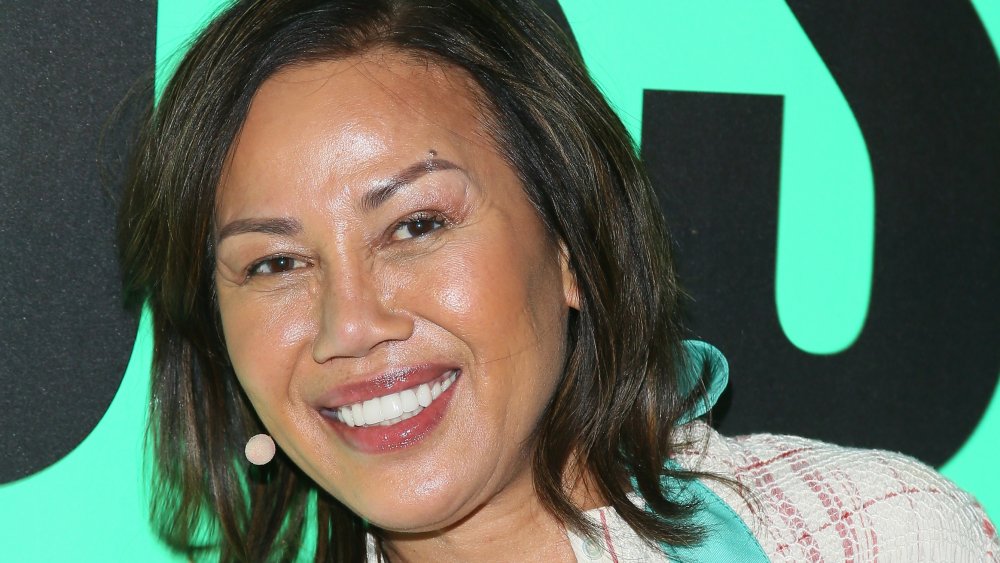 Jean Baptiste Lacroix/Getty Images
It must be great for Pepper Thai to be able to live with her daughter, Chrissy Teigen, and even work with her. The mother-daughter appreciation goes both ways. Teigen told Yahoo! News that part of the reason she gets anything done — whether it's her cookbooks or red carpet looks — is because she has her mother (and a whole squad of helpers) around. 
Teigen said something similar about her mom to PopSugar in 2018, while she was pregnant with Miles. "It's so helpful to have her live with us. She's the most incredible grandma. Luna is so close with her. 'Yāy' means grandmother in Thai, so she goes 'Yāy!' all day long, and it's just fun because my mom is a kid at heart. She just has so much energy, and I just lug myself at this point," Teigen said. 
Between sharing a household and being able to work together on their Quibi show, it seems like Teigen and her mom Pepper Thai have a nice life together.
Pepper Thai and Chrissy Teigen work together all the time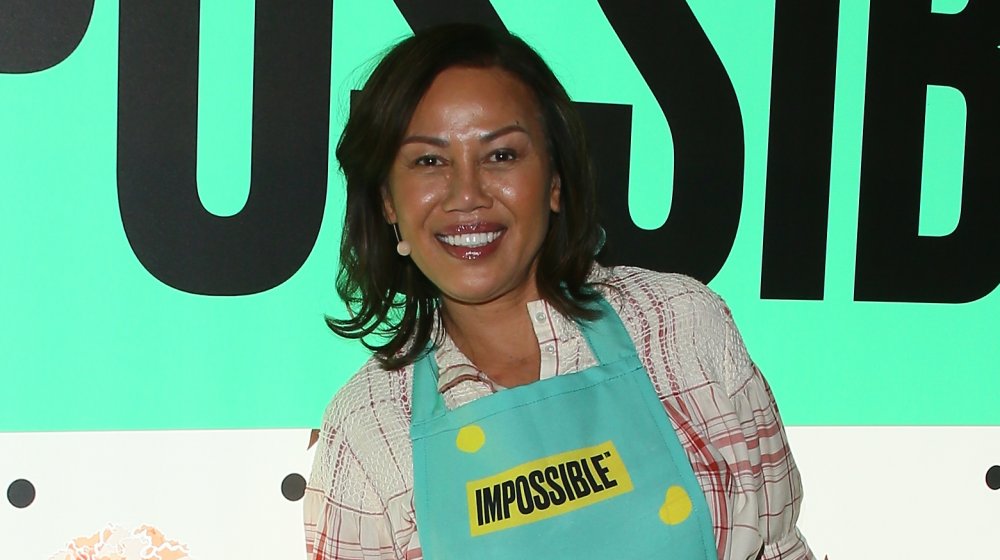 Jean Baptiste Lacroix/Getty Images
On Chrissy Teigen's Quibi show, Chrissy's Court, her mom Pepper Thai plays the bailiff and watching them together is adorable. While Teigen tries to get the bottom of the case by questioning the plaintiff and defendant, cracking jokes as she goes along, her mom will laugh on the sideline and you can tell that she's not doing it for the cameras, but because she really does get a kick out of her daughter. Who wouldn't? Teigen's husband John Legend will also sometimes make an appearance as an "expert," so the show is also a family affair. The series has already been renewed for Season 2, per Deadline.
That's not the only venture that Teigen's included her mom in either. If you've drooled over Pepper Thai's cooking on her daughter's Instagram Stories, you'll be happy to know that she's signed her own deal for her very own cookbook, which is slated to be released in Spring 2021, per Us Weekly. In July 2020, Teigen shared a video on Twitter of her mom making lettuce wraps on the counter. Along with the clip, she wrote, "big day. shooting mom's Thai cookbook. she really killed it."
The proud daughter described the book as "the perfect blend of growing up Thai in an American household!" Teigen is really standing behind her mom as she makes her foray into the world of celebrity cookbooks.