What Denise Richards Really Thinks About Raising Kids With Charlie Sheen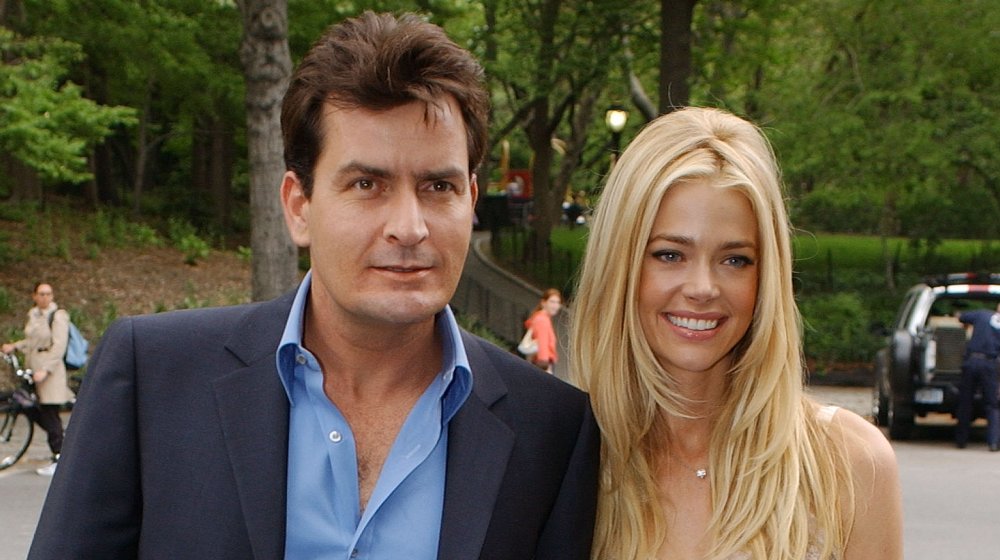 Mark Mainz/Getty Images
If you picked up any tabloid circa 2005, there's a good chance that the details of Charlie Sheen and Denise Richards' tumultuous marriage and subsequent divorce would have been splashed all over the cover. The actors' brief marriage from 2002 to 2005 turned "very toxic and very dark" once Sheen relapsed into his addiction with drugs and alcohol, Richards explained on The Real Housewives of Beverly Hills (per People). Sheen and Richards, who famously filed for divorce when she was six months pregnant with their second child, have two teen daughters together, Sami and Lola.
It hasn't always been easy co-parenting with Sheen. As of September 2019, according to documents obtained by People, Richards claims that he owes her $450,000 in child support. But the actress and mom of three is still determined to make it work. She's even gone above and beyond in order to care for their children — as well as Sheen's own kids.
Denise Richards has always taken the high road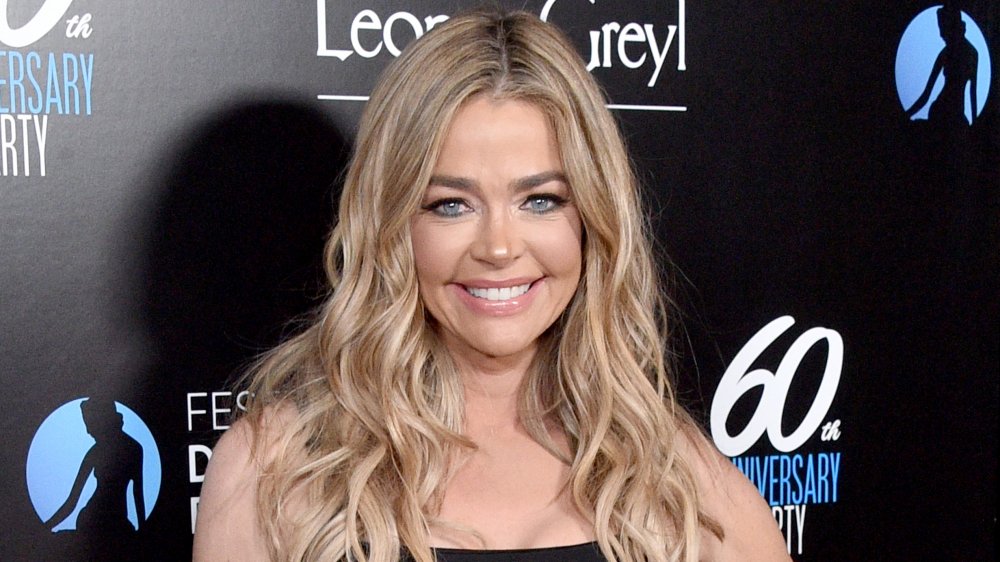 Gregg Deguire/Getty Images
Copacetic co-parenting is super important to Denise Richards, as she revealed when she opened up to The Local Moms Network. That means no bad-mouthing or fighting in front of the kids, even when Charlie Sheen's behavior was erratic or worrisome (remember the "tiger blood" incident?).
"No matter what was going on with Charlie over the years, I wanted to maintain peace, and I didn't want the girls to be privy to any discord — that meant never fighting in front of them or talking negatively in front of them about their father," she told the outlet. "Even during challenging times, I never wanted them to feel in the middle or think badly about their dad."
Richards echoed this sentiment in a May 2020 episode of The Real Housewives of Beverly Hills, explaining that she tries to shield their teens from knowing about the more unsavory aspects of Sheen's exploits.
"There's a lot that the kids don't know about their dad and I want to keep it that way," she said on the reality show (via CNN).
"Even though he's Charlie Sheen, that is still to them their dad," she continued. "I never talk badly about him and I want him to be part of their lives because I met a lot of the women that Charlie entertained and a lot of them had father-daughter issues. And I do not want that to be our girls."
Denise Richards has helped care for Charlie Sheen's twins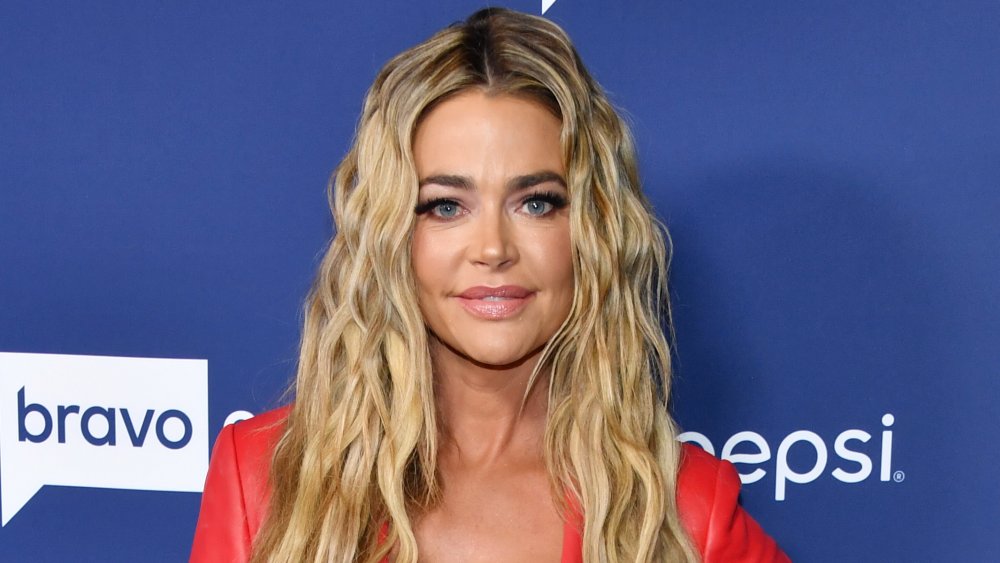 Dimitrios Kambouris/Getty Images
In March 2009, Charlie Sheen's then-wife, Brooke Mueller, gave birth to twin boys, Max and Bob. In May 2013, three years after the two had gone through a messy divorce, Mueller became unable to care for her children while struggling with a drug addiction, according to TMZ. Denise Richards then took the boys in; she was granted temporary custody by a Los Angeles court, People reported at the time.
As for why the twins went to go live with Richards instead of their dad, a source told the magazine that the actor's "crazy work schedule" was to blame, revealing that Sheen "would rather they spend time with Denise and their daughters than with a nanny at his empty house."
However, by November 2013, the boys seemed to be acting out in violent ways, allegedly "strangling" both their sisters and their dogs, Richards reportedly told the Department of Children and Family Services, per TMZ. It was for that reason that the actor told DCFS she could no longer care for them. As of August 2019, Bob and Max were living with their grandparents while Mueller was in a "trauma center" for substance abuse, according to People.
Through the blended family has their share of ups and downs, Richards seems to remain a supportive ex-wife and co-parent through it all.