The Strange Way Rob Dyrdek Proposed To His Wife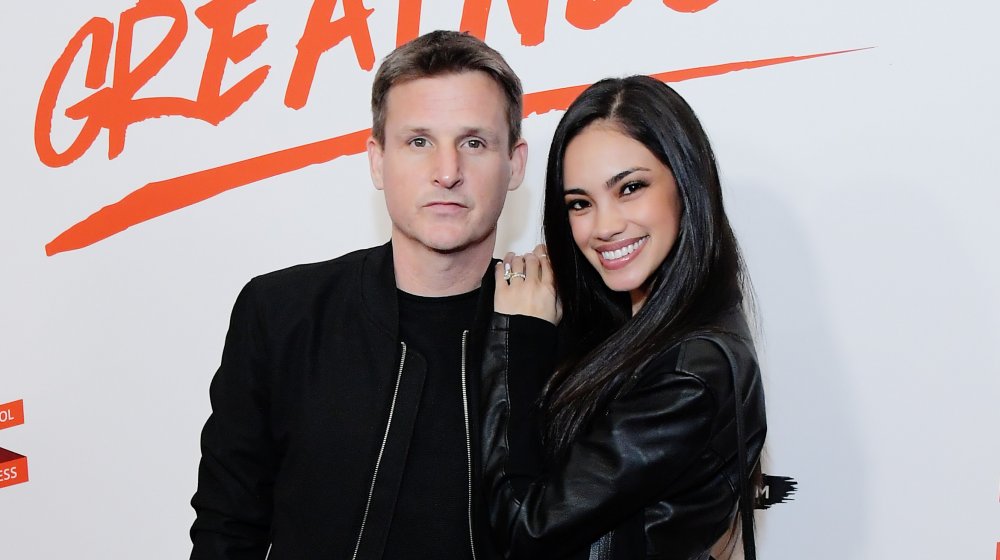 Charley Gallay/Getty Images
Fans know Rob Dyrdek as the skateboarder-gone-MTV host, famous for shows like Rob & Big, Rob Dyrdek's Fantasy Factory, and Ridiculousness. Dyrdek currently hosts Ridiculousness alongside Sterling "Steelo" Brim and rapper Chanel West Coast, famous for her laugh and her vivacious personality which arguably completes the show.
Fans often wonder if Dyrdek and Chanel are a couple, but this isn't the case. They're good friends who totally have each others' backs. Not only that, but Dyrdek is happily married to Bryiana Noelle Flores, and together they share two adorable children.
Dyrdek's private life as a family man might be less familiar to many of his fans, especially those who just know him for his skateboarding skills and MTV persona. But Dyrdek is a real Romeo at heart and clearly super psyched to be a husband and father, judging from his social media. Dyrdek has always been a romantic, and the way he proposed to Flores is total proof. His proposal was so adorable... and a bit odd.
Rob Dyrdek's proposal involved an elephant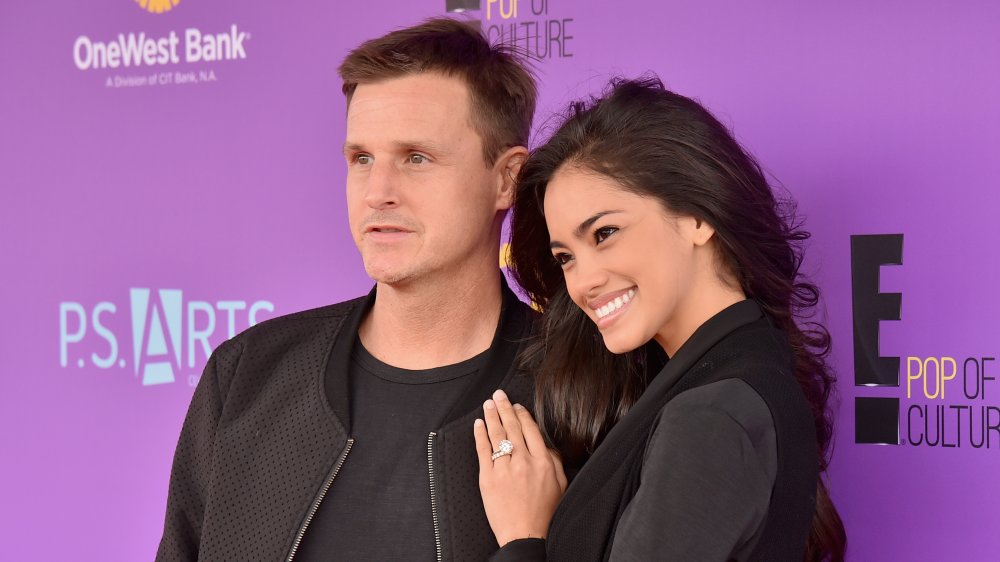 Mike Windle/Getty Images
Rob Dyrdek is clearly a showman, because his proposal to then-girlfriend, Bryiana Noelle Flores, was a spectacle for the ages.
Dyrdek shared on Instagram that Flores had always wanted to see the Aladdin show at Disney, so he took her in April 2015. Flores told her Instagram followers that at one point during the show, Dyrdek got up saying he had to go to the bathroom, per MTV.
Next thing she knew, Dyrdek came out riding the elephant prop and dropped down on stage to discover, via the Genie, that he had been granted three wishes, per People. His first wish was to be "a part of the show." His second wish was to be joined on stage by Flores and his third wish was captured in a beautiful moment when he got down on one knee and asked her to marry him.
Their love and enthusiasm for each other has clearly remained strong. One scan through Dyrdek's Instagram shows that our favorite skateboarder cannot stop gushing over his wife. And in the true spirit of nostalgia, in 2019 Dyrdek and Flores re-lived their proposal by dressing up as Jasmine and Aladdin for Halloween and shared the love on Instagram. How do you even recover from such cuteness?