Royal Photographer Explains How Harry Has Changed Since Meghan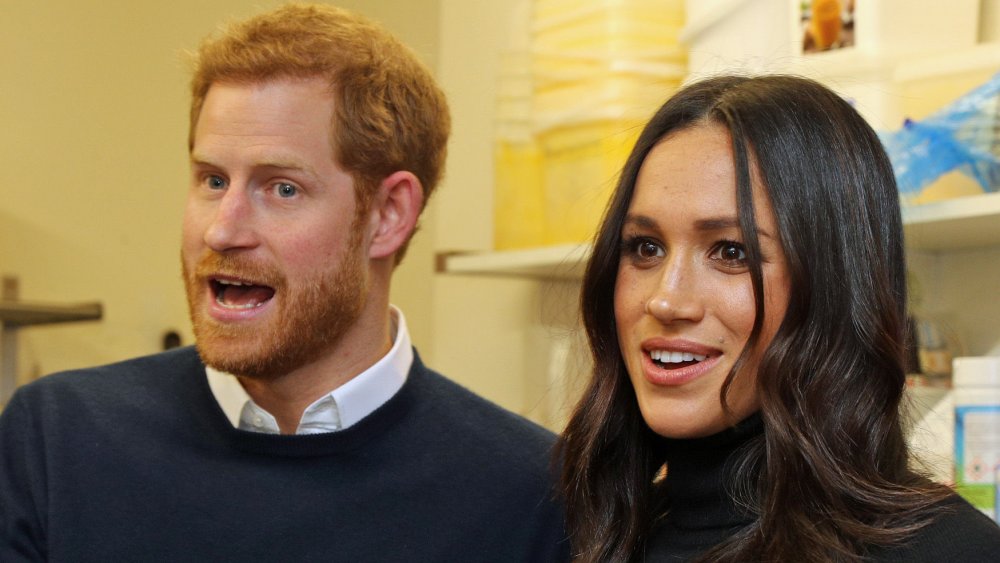 Wpa Pool/Getty Images
Prince Harry and Meghan Markle have had a tumultuous time with the press ever since they got together, and it seemed to take a turn for the worse after they got married and had a baby. Frankly, the negative pressure from media was likely one of the driving forces in their decision to step back from their official duties as senior royals. That's perhaps why things aren't so friendly between the prince and members of the press these days, even though he's had relationships with some people in the media that have existed is entire life.
Arthur Edwards, a longtime royal photographer based in London, opened up about Harry in July 2020, while speaking to TalkRadio (via the Daily Mail). Edwards claims he is no longer on good terms with the Duke of Sussex. "Unfortunately for the last couple of years, he has gone completely sour," he said. "He didn't talk to me for a year. I've been photographing him since he was born, and it was down to her." Her, of course, being Meghan. 
Although Edwards supposedly tried to meet up with Meghan three times, they didn't end up getting together. Maybe that shouldn't surprise the photographer, considering he thinks the Duchess of Sussex was planning her family's exit all along.
Did Meghan ever have any intention of staying in the U.K.?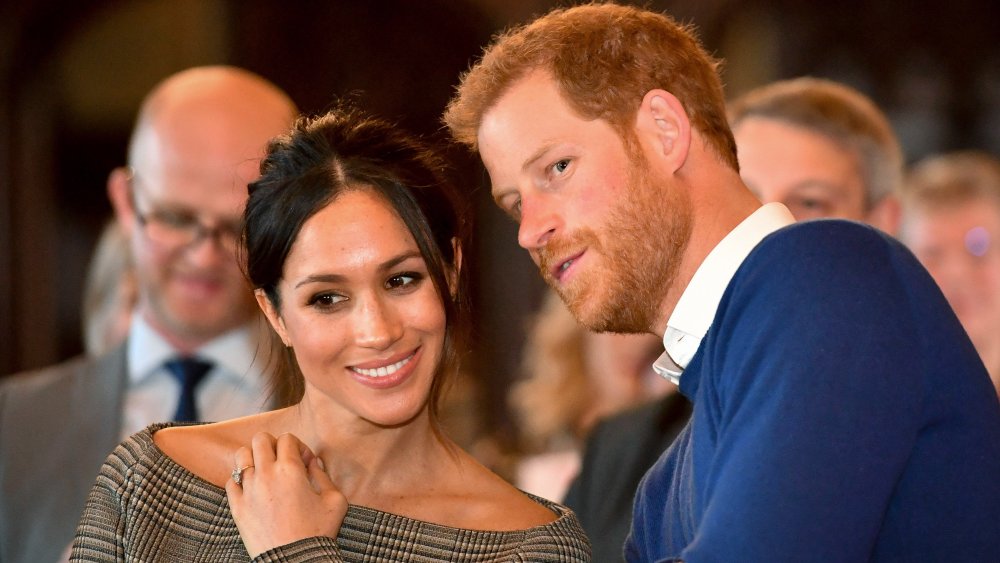 Wpa Pool/Getty Images
It's clear from photographer Arthur Edwards' July 2020 chat with TalkRadio (via the Daily Mail) that he feels like Meghan Markle is responsible for Prince Harry's change in attitude towards members of the press. Beyond that, he also believes the Duchess, who was born and raised in the United States, "had no intention of staying" in the U.K. following her royal wedding. "I think the moment she married Harry it was [like,] 'right, let's get out of here as quick as we can,'" Edwards alleged. "I mean, it was ridiculous," he quipped.
Edwards thinks Meghan had an exit strategy from the start. "It's not in her plans [to live in England] and she is dragging Harry along and unfortunately, he's gone along with it," the photog alleged. Edwards also addressed Harry and Meghan's home in the U.K., which underwent major changes to suit the couple and their son, Archie. "All that house refurbishment at Frogmore [Cottage] and the money that they spent on that, she had no intention of staying here," Edwards claimed.
Whether or not Meghan wanted to become a permanent resident of the U.K., the Duke and Duchess of Sussex and little Archie certainly seems to be settling nicely into their new new life in Los Angeles.