This Is What Olivia Culpo Eats In A Day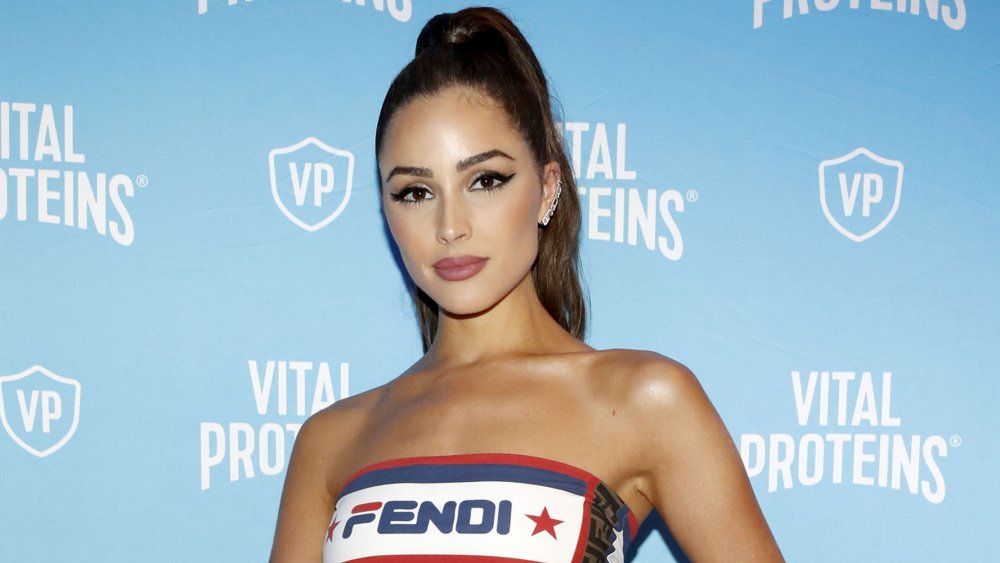 Jp Yim/Getty Images
Olivia Culpo won Miss Universe in 2012 and is hanging onto her crown — certainly in terms of glamour and beauty, at least. After that victory, the model has been winning ever since, even hitting first place on Maxim's 2019 Hot 100 list.
Recounting her journey, the Rhode Island native told Maxim in June 2019 that she had been struggling to feel connected in school while attending Boston University, so she entered the Miss Rhode Island USA competition without thinking much of it and won. Then she won Miss USA, and six months later, took the title of Miss Universe, according to the outlet.
Now, the model is making a name for herself as a social media influencer. Aware of negative attitudes toward that choice of career, Culpo is hoping to diminish some of the stigmas around working as an influencer, according to E! News. Culpo has clearly mastered the art of attracting Instagram followers, especially by posting bikini pics and showing off her bodacious bod. Her figure obviously causes quite a stir, with fans asking what the model eats to stay so toned. Culpo responded by sharing a clear breakdown of everything she consumes in a day.
Kiss alcohol goodbye with Olivia Culpo's diet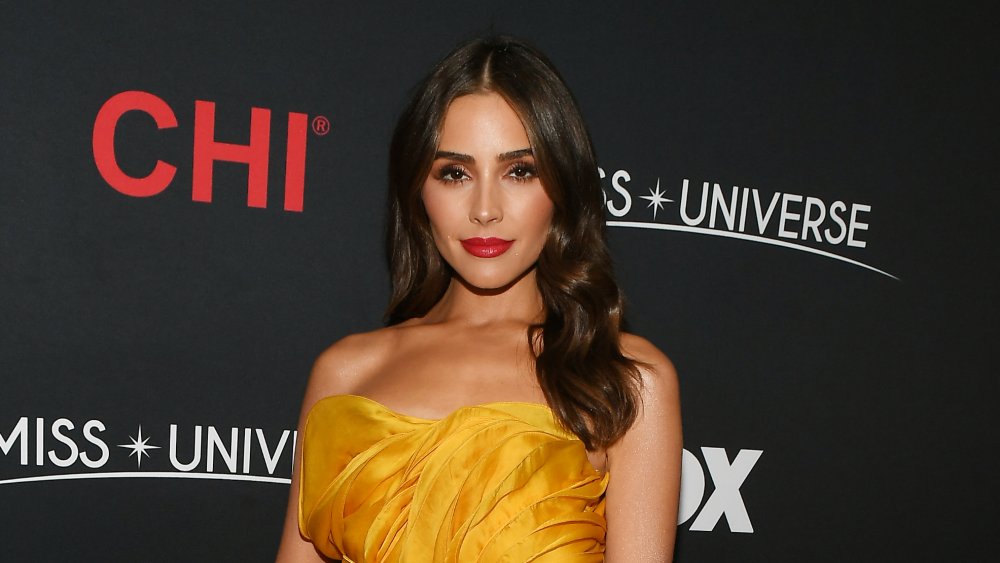 Paras Griffin/Getty Images
In a 2019 YouTube video, model Olivia Culpo shared exactly what she eats when preparing for a bikini shoot where she has to be in "amazing shape." Sign us up! Culpo also explained normally she follows the "80/20 rule," where 80% of the time, she eats healthy food, and 20% of the time, she indulges. Oh, and there's one major no-no: "A big part of this diet that's very, very important and crucial and very annoying is that you cannot have any alcohol. No wine," Culpo shared, noting the sugar.
Culpo has five meals a day, three hours apart: breakfast, snack, lunch, snack, and dinner. For breakfast, Culpo scrambled four egg whites and had some turkey bacon, half an avocado, and GG crackers, which are low in carbs but high in fiber. Her morning snack was a quarter-cup of mixed nuts.
For lunch, Culpo made pan-roasted chicken with roasted vegetables, including broccolini, brussels sprouts, sweet potatoes, and steamed spinach. Culpo added some advice, "The size of your fist is how much protein you should be eating." For an afternoon snack, Culpo usually has a piece of fruit, preferably a green apple. For dinner, Culpo followed the guidelines of veggies and a protein by cooking salmon with quinoa and steamed broccoli. And that's it!
If you love this kind of thing, be sure to check out what other celebs eat, especially Kylie Jenner, Chanel West Coast, and even Danielle Busby from TLC's OutDaughtered.