The Truth About Olivia Culpo And Nick Jonas' Relationship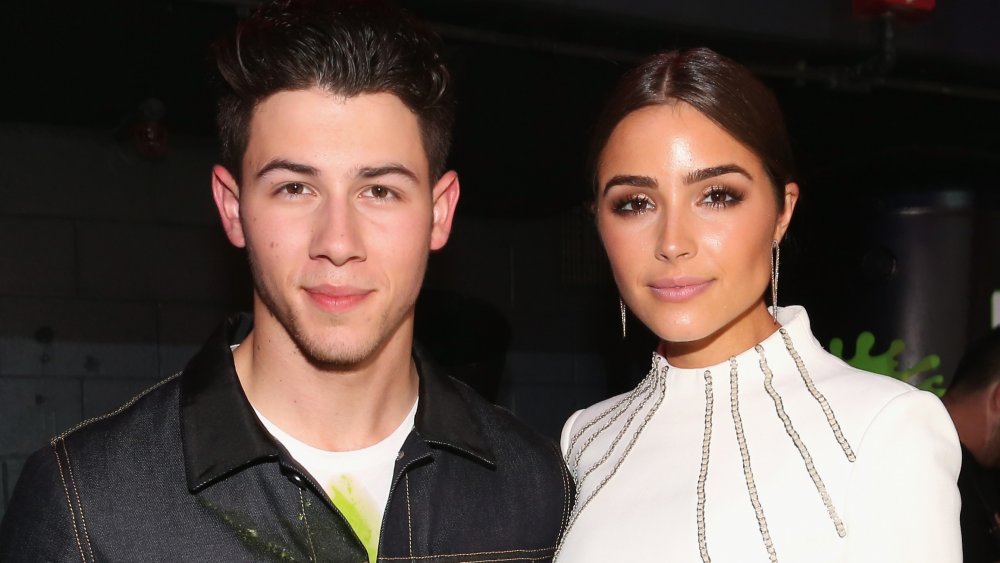 Frazer Harrison/kca2015/Getty Images
These days, Nick Jonas serving up major relationship goals thanks to his marriage to Priyanka Chopra (though their relationship is not without its oddities). That being said, before he was a happily married man, Jonas was in a relationship with Miss Universe 2012, Olivia Culpo.
Jonas and Culpo began dating in 2013, according to Us Weekly. Not only did she appear in the music video for his song "Jealous," she was actually the inspiration for it. In 2014, during an appearance on The Wendy Williams Show, Jonas opened up about how the song came to be. "We went out one night and this guy was just looking at her for a little too long — it was uncomfortable! I'm not a jealous person, but this was an experience where I was, like, maybe one or two drinks in and I was like 'this guy.'"  
He continued, "I really got into it and then I decided, you know, let me just process this a different way, go to the studio, write this song."
Honestly, it's not super surprising that Culpo inspired that song. Have you seen her?? (In fact, if you're interested in finding out how Culpo stays so fit, check out what she eats in a day.) Beauty aside, Culpo and Jonas seemed like such a dynamic duo. Jonas told Williams that Culpo had been "a great teammate" in their busy lives. Despite this support, the couple split in 2015, according to Us Weekly. So what happened to cause the split?
Olivia Culpo thought Nick Jonas was going to propose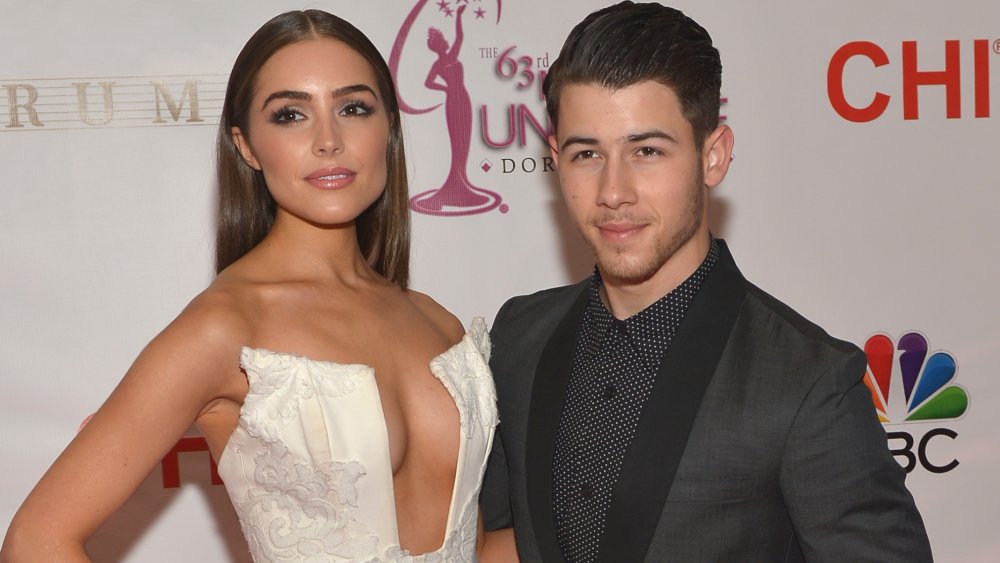 Rodrigo Varela/Getty Images
Things got pretty serious between Nick Jonas and Olivia Culpo. So serious, in fact, that Culpo legitimately thought that Jonas was going to propose to her when he performed at the 2014 Miss Universe Pageant, according to E! News. (This would have been a familiar setting for Culpo as she won the crown in 2012.) Jonas walked over to her mid-performance and got down on one knee. Obviously, Culpo's excited reaction seemed to signify she thought a ring was coming next.
Jonas spoke about it afterwards with The Sun, explaining (via the Daily Mail), "I went down and sang to her and I go on a knee and approached her. Her face was in full panic, she thought I was going to propose on national TV in front of one billion people."
There was no proposal, of course, and the couple parted ways in 2015. Culpo got vulnerable about the breakup in an Instagram post, writing, "Your heart just breaks, that's all. Heartbreak is hard but you find more and more things to be grateful for every day. One of those things is all of you. Thank you all. Yes I'm going to be okay and I love u guys so so much. every day is a blessing."
Jonas also had strong reactions to the breakup and his heartbreak took a creative direction.
Nick Jonas got 'lost in his work' after he and Olivia Culpo split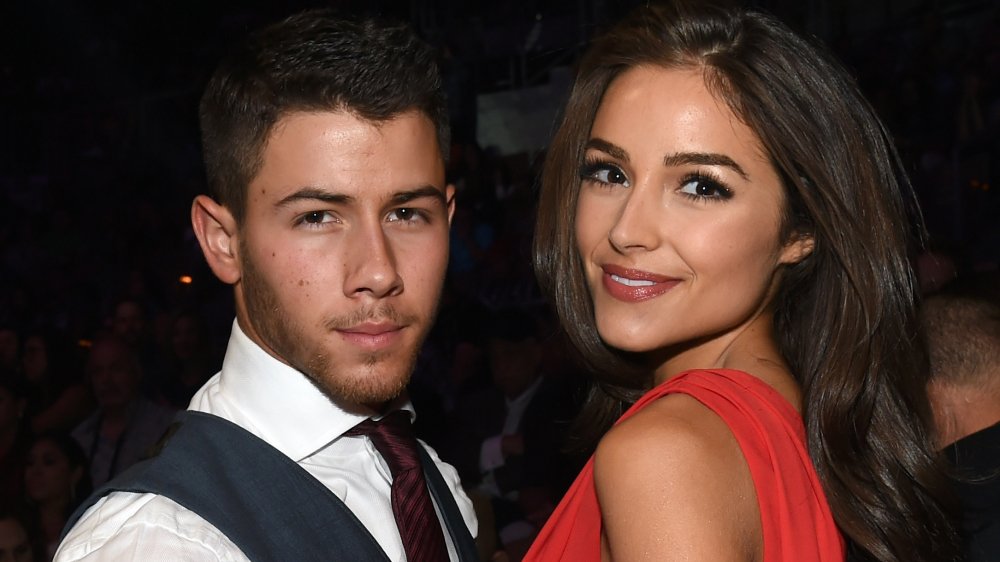 Ethan Miller/Getty Images
Following his breakup from Olivia Culpo, Nick Jonas channeled his feelings into writing an album. The result was his 2016 release Last Year Was Complicated. In an interview with OUT magazine prior to the album's release, Jonas said: "With this one, I made a real point to tell stories as honestly as I could. It became very clear what it was going to be about, after the breakup." 
He added: "I just dove in headfirst and wrote about all of it. I think it was the most meaningful relationship I've ever been in, and it was the longest."
Speaking to Entertainment Tonight in May 2016, Jonas said, "We had a beautiful two years together and [I have] nothing but love and respect for her. It's always hard and my thing now is focusing on my work and staying as busy as I can, as creative as I can be. These are the times you've just got to dive in and get lost in your work."
Despite the pain, both parties have seemingly moved on. Jonas is happily married to Priyanka Chopra. For her part, Culpo briefly dated former NFL quarterback Tim Tebow for a few months in 2015, and then dated NFL star Danny Amendola from 2016 until their final split in 2019, per E! News.
According to People, as of this writing, Culpo is dating football star Christian McCaffrey.