Alex Trebek's New Look Is Turning Heads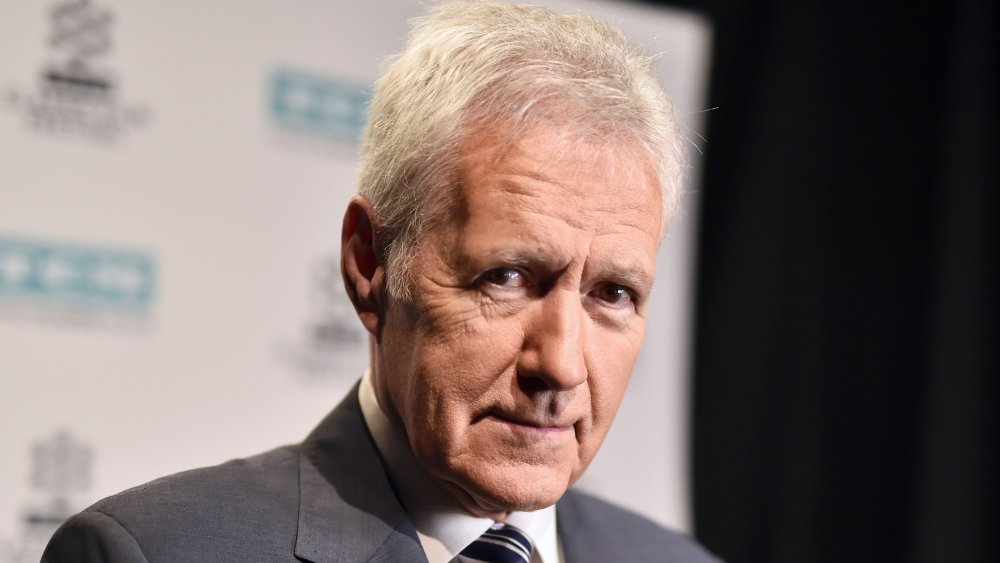 Emma Mcintyre/Getty Images
Ever since the novel coronavirus was designated a pandemic and quarantining became the norm in early 2020, many have enjoyed witnessing what wild things celebrities will do next with their stay-at-home order-inspired hairstyles. Now, it looks like the beloved long-time Jeopardy! host Alex Trebek is the latest to show off his quarantine-inspired look. After years of sporting a clean-shaven face, the game show personality is letting it all out — in the form of his facial hair, that is.
In a July 2020 update released and posted by the Jeopardy! production team on YouTube, Trebek, wearing his signature suit and tie, let fans know what the long-running staple of American television has planned for the future. Although we're overjoyed that Jeopardy! isn't going anywhere anytime soon, as Trebek assured us (a four-week retrospective series will air on July 20) the changed appearance of its veteran host is what viewers noticed most. 
Find out what fans had to say about Trebek's new style.
Alex Trebek's quarantine look is causing a stir
Likely anticipating the reaction of Jeopardy! fans and pop culture junkies, game show host Alex Trebek made a point to address his newly-revealed mustache and beard before making any announcements about the show's future.
"As many of you know, whenever there's a break in our Jeopardy tape schedule, I often take that opportunity to grow some facial hair," Trebek told (or for long-time Jeopardy! viewers, reminded) viewers as he gestured to his beard/'stache combo. "Clearly I've been doing that while waiting for us to safely return to the studio."
Fans definitely took notice of Trebek's bristly look, with one Twitter user commenting, "I don't think I've ever said this about anything, but I 'stan' Alex Trebek's beard." Someone else joked, "Alex Trebek, A True Beard Daddy." And another fan quipped, "Alex Trebek is really pulling off that beard."
Although some might find Trebek's new look slightly jarring after years of touting a clean-shaven face, it's hardly the first time he's let his hair go rogue: throughout the first 30 years of his hosting gig, Trebek's signature mustache was more or less inseparable from the man himself. After shocking audiences when he decided to break from his iconic look, shaving it off in 2004, the Jeopardy! host brought it back briefly in 2018, only to once again suddenly part ways with his hairy sidekick without fanfare.
Alex Trebek gave another health update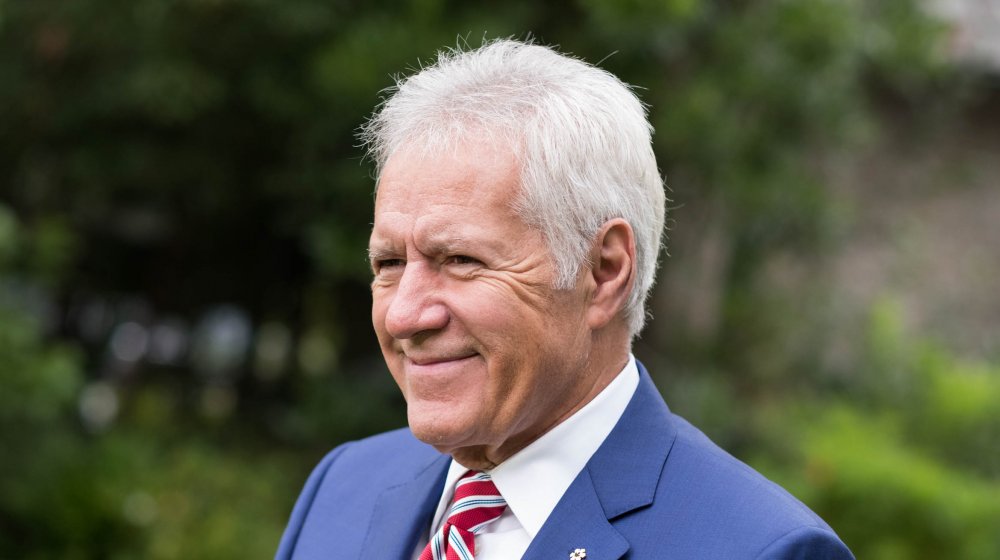 Emma Mcintyre/Getty Images
Although Alex Trebek was quick to make light of his latest experiment in face-shag, fans also got an update concerning his ongoing battle with Stage Four pancreatic cancer, which the TV personality revealed publicly in March 2019.
"I'm doing well, I've been continuing my treatment, and it is paying off, though it does fatigue me a great deal," Trebek relayed to viewers. "My numbers are good, I'm feeling great."
Trebek's latest update isn't the only time he's been in the news cycle in July 2020. The New York Times also published a lengthy profile on Trebek, who has hosted Jeopardy! since 1984. The game show host spoke at length with the NYT about his ongoing cancer treatment, revealing that if his current course of chemo fails, he plans to stop it entirely. 
He told the outlet, "There comes a time where you have to make a decision as to whether you want to continue with such a low quality of life, or whether you want to just ease yourself into the next level. It doesn't bother me in the least."
Though Trebek's cancer prognosis has been a looming presence in last year, it's hardly deterred him from continuing to work on his beloved game show and personal projects. Trebek, who will turn 80 this year, is also gearing up for the debut of his memoir The Answer Is...: Reflections on My Life, which will be available on July 21, 2020.