The Truth About Mariska Hargitay's Famous Parents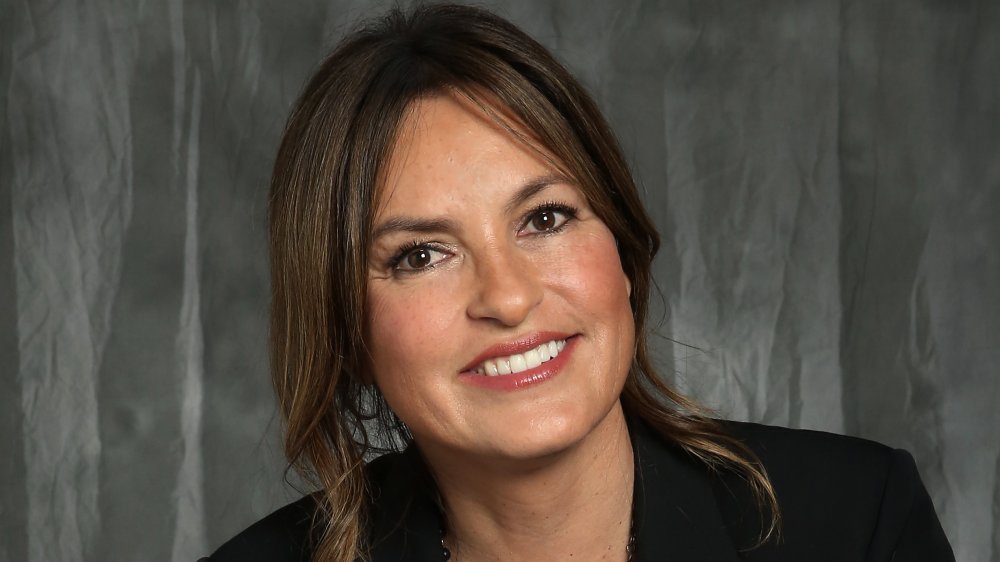 Monica Schipper/Getty Images
Is any actress as much a part of the fabric of network television as Mariska Hargitay? The actress studied acting at U.C.L.A. in the '80s, according to The New York Times. In 1982, Hargitay was crowned Miss Beverly Hills, per PopSugar. She went on to compete in Miss California USA, proving that a knack for pageantry ran in the family — more on that in a second. 
Hargitay landed her first recurring role in 1986 on the television series Downtown. From there, she nabbed recurring roles on Falcon Crest, ER and more. In 1999, Hargitay landed the big one when she nabbed the role of Detective Olivia Benson on Law & Order: Special Victims Unit. In 2019, AP News reported that Law & Order: SVU was the "longest running prime-time live-action series in U.S. TV history." It's hard to go channel-scrolling without hearing the "duh-dun" of the show's theme song or seeing Hargitay grace your screen as Benson. 
While Hargitay's been a notable name in Hollywood for years, she tends to keep her personal life private. For that reason, the actress' star-studded family lineage may surprise you. Her mom was old Hollywood pin-up star Jayne Mansfield, who starred in flicks like Will Success Spoil Rock Hunter?, and was an early Playboy playmate, per Biography. Her pops was actor and bodybuilder Mickey Hargitay, who was crowned Mr. Universe in 1955, per The New York Times. The couple appeared in several movies together, including Promises! Promises! and The Loves of Hercules.
Though the two split shortly after Hargitay's birth, there's a shocking story you may not know about her famous mom that will make you empathize with the star much more.
Mariska Hargitay's famous mom died when she was really young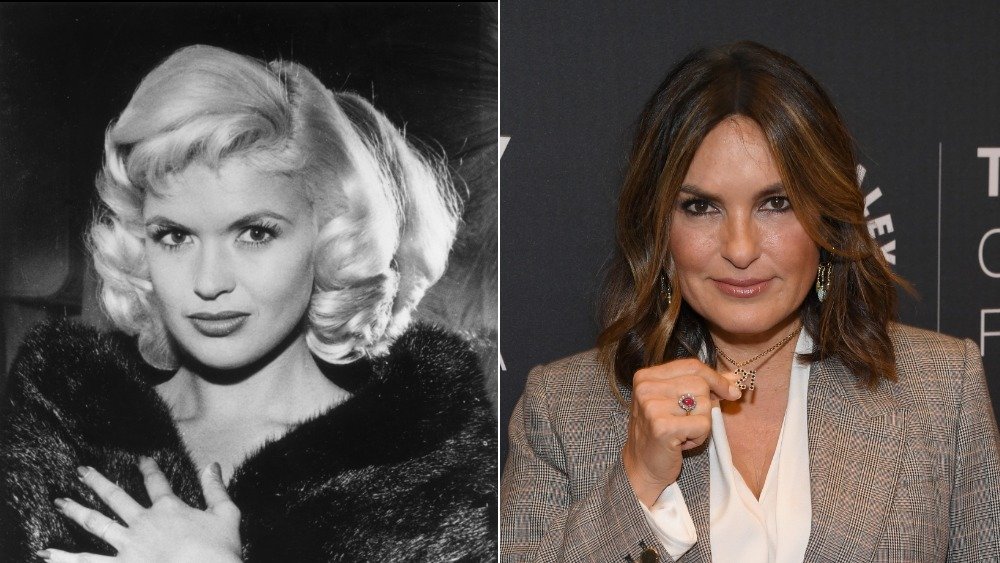 Hulton Archive, Dimitrios Kambouris/Getty Images
Jayne Mansfield was a huge star, per Biography, appearing "in an astonishing 2,500 newspaper photographs" from from September 1956 to May 1957. However, her life — and her career — was cut tragically short. 
According to People, Mariska Hargitay's father, Mickey Hargitay, passed away in 2006 at the age of 80, but, Mansfied, his second wife, passed away decades before him. In 1967, according to History, Mansfield, along with two other adult passengers and three of her children, were driving to New Orleans when they collided with a truck. Mansfield and the other adults died, but Hargitay and her two older brothers, Mickey and Zoltan, who were in the backseat sleeping, incredibly survived.
These days, Hargitay only has a scar on the side of her head to remind her, but it hasn't been easy for the actress to live with that tragedy. "The way I've lived with loss is to lean into it," Mariska said in an interview with People in 2018. In addition to leaning into her loss, Hargitay has also made it her mission to collect Mansfield memorabilia, "which she buys whenever she gets the chance," per a 1985 People article.
Collectibles aside, she doesn't have to look very far to feel close to her mom. "Someone once said about my mother: 'All you have to do is look in the mirror,'" she told People. "She's with me still."