The Truth About Collin Gosselin's Relationship With Jon Gosselin
Jon & Kate Plus 8 was one of the original reality television shows that gave viewers a look into the chaotic day-to-day lives of big families. In 2007, Kate and Jon Gosselin allowed TLC cameras into their home to document all their kids — twins Cara Nicole and Madelyn "Mady" Kate, and sextuplets Alexis Faith, Hannah Joy, Aaden Jonathan, Collin Thomas, Leah Hope, and Joel Kevin — growing up under their watchful eye.
The original concept of the show only lasted two years due to Kate and Jon's messy and very public divorce in 2009, and it was later renamed simply Kate Plus 8, according to InTouch Weekly. While the former TV stars were dealing with their own complicated relationship, it was reported that Kate's relationship with her son Collin was also not (and seemingly will never be) on the best of terms.
Because of the way Kate allegedly mistreated Collin, he chose to live with his father — along with his sister Hannah — which would mean Collin had a better relationship with Jon, right? Let's take a closer look at their father-son bond.
Kate Gosselin sent Collin away without Jon's knowledge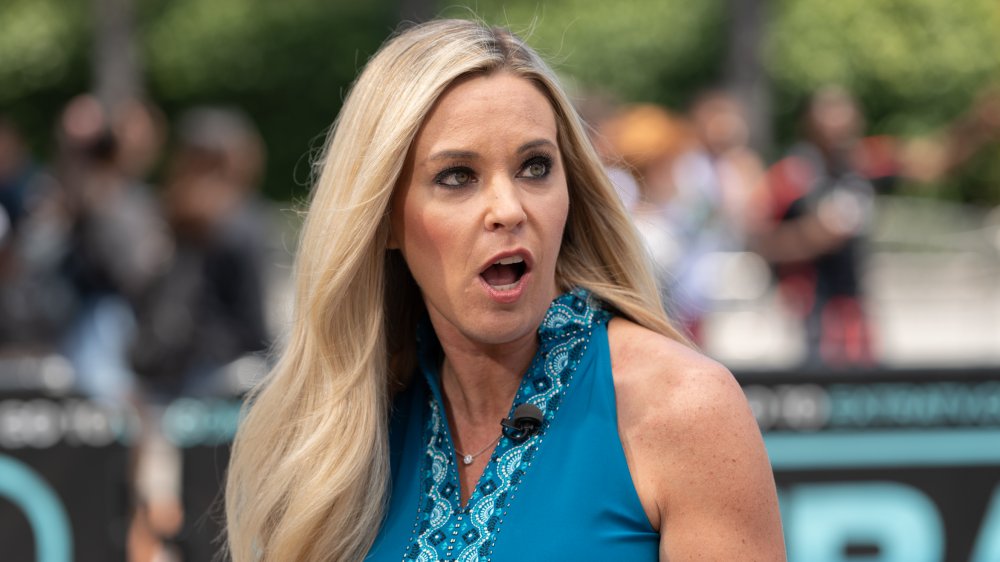 Noel Vasquez/Getty Images
Though Jon and Kate Gosselin had a very memorable divorce (and not for the best reasons), things didn't really hit the fan until Jon was released from his 10-year gag order per the divorce agreement. The father of eight did an explosive interview with The Daily Mail in 2019, where he accused his ex-wife of mentally abusing their son Collin. He alleged to the publication that Kate was torturing the kids, specifically Collin and Hannah, and that she was forcing the kids to work for her own selfish gains. "All of this is for her — Kate Plus Eight, Kate Plus Date, it's her name first," Jon said. "She always speaks for the children. They say this, they want to do this — unicorns, rainbows and look, flying pigs. It's all lies."
In a 2016 interview, Kate told People that she placed Collin a live-in facility "to learn certain strategies to help him with things;" however, Jon disagreed that the move was unnecessary. He spoke with The Dr. Oz Show in 2019 and claimed he had only learned about his son's situation after Collin was able to get a detailed letter smuggled out of the facility by his former roommate.
Collin and Hannah Gosselin chose to live with their dad Jon
Following the mistreatment allegations and facility stint, Jon Gosselin found it best to gain full custody of Collin and Hannah, who both felt uncomfortable living with Kate Gosselin (per E! News). "I do know what she's capable of, whether it's mental or physical," Jon told the Daily Mail in September 2019. "I have two kids in my house who left a whole pile of money behind. They left fame and money and came to my house. They left it all behind." Kate hasn't been charged following the abuse allegations, but she also hasn't openly spoken about the accusations from her ex-husband and keeps her distance from Collin, reported People. 
Along with their dad, the siblings live with Jon's longtime girlfriend Colleen Conrad. On Mother's Day 2020, Collin wrote a heartwarming message to Conrad, calling her a "mother figure" and one of his best friends (per Daily Mail). As of July 2020, it seemed like their household was in happy spirits. On July 4, Jon posted a photo on Instagram with Hannah and Conrad with the caption, "Happy Fourth of July 🇺🇸 to every one!!! Sorry for the late post!!! Collin had other plans with his friends this weekend, that's why he is not in the picture (shame I have to explain all that, but I just did)!!!!"
Sounds like it's all smiles and the best living situation for all, especially a happy and social Collin.