The Real Reason Mady Gosselin Cries Every Day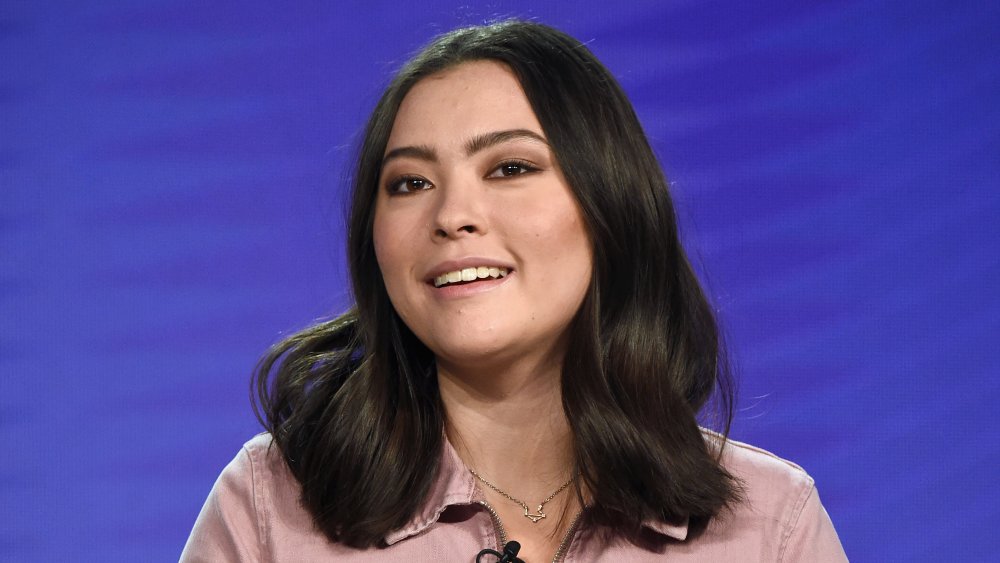 Amanda Edwards/Getty Images
The TLC hit series Jon & Kate Plus 8 set the bar for small-town families with multiple sets of kids. Jon and Kate Gosselin put millions of microscopes on their family and their daily, chaotic activities as they raised their twins Cara Nicole and Madelyn "Mady" Kate, and their sextuplets Alexis, Collin, Joel, Aaden, Hannah, and Leah. It wasn't long before reality television fame became a challenge for Jon and Kate and they ultimately divorced in 2009 — that's when the real family drama began. The divorce led to many explosive interviews from both spouses and custody battles over the kids. As of July 2020, Collin and Hannah live with Jon and his longtime live-in girlfriend, Colleen Conrad. 
While many fans have been focused on the sextuplets — specifically the relationship between Kate and son Collin, or the lack thereof — and their custody, the twins often get overlooked since they are now legally adults. (They'll be turning 20 in October 2020.) However, the nasty divorce and legal disputes affect the entire family and Mady may be getting more vocal about how she's dealing with everything. 
Mady Gosselin's family very publicly got torn apart
Due to a 10-year gag order being lifted in 2019, Jon Gosselin was able to speak his true feelings about his ex-wife Kate Gosselin and how he believed she was pushing their children to be on their spinoff shows, Kate Plus Eight and Kate Plus Date, for her own selfish gain. He said in an exclusive interview with Daily Mail, "All of this is for her — Kate Plus Eight, Kate Plus Date, it's her name first. She always speaks for the children. They say this, they want to do this — unicorns, rainbows and look, flying pigs. It's all lies." The only Gosselin child that expressed any discomfort was their daughter Hannah.
In 2015, an inside source told E! News, "Hannah has expressed she is unhappy and uncomfortable in the house with Kate [Gosselin]." Jon also alleged that Kate was mentally abusing their son Collin by sending him to a mental institution in 2016. This led to Jon filing for and gaining full custody of both Hannah and Collin in 2018.
The remaining Gosselins live with Kate, including Mady and her twin Cara. They reportedly quarantined with their mom, per The Blast, after being forced to leave collegiate life in March 2020 because of the coronavirus outbreak. While spending so much time at home, Mady has been active on social media and pretty open about her emotions.
Mady Gosselin opens up about her emotional state
As of the writing this article, the custody and legal battles loom on between Jon and Kate Gosselin. It seems like their eight children are simply along for the ride, and it may be affecting all the siblings differently. According to The Sun, Mady Gosselin asked her social media followers, "Why do people think saying, 'I can't even remember the last time I cried' is like a bragging chip?" to which she revealed that she she cries "at least once a per day." She specified that she doesn't cry from having a "sad life," but from just being emotional while watching videos online.
"Like it's just a normal day for me to cry once in the morning about dogs in costumes & once in the evening about a spontaneous lesbian wedding on tiktok," the Kate Plus Eight veteran explained. With so much going on in the world and her family going through rough times (with no sign of ending anytime soon), it wouldn't be a surprise for Mady's body to have a reaction to all the external stimuli. While dogs and weddings are definitely tearjerkers, we hope Mady is taking care of herself and her mental health in these difficult times.
If you or someone you know is struggling with mental health, please contact the Crisis Text Line by texting HOME to 741741, or call the National Alliance on Mental Illness Helpline at 1-800-950-NAMI (6264).