Where Are The Couples From Indian Matchmaking Now?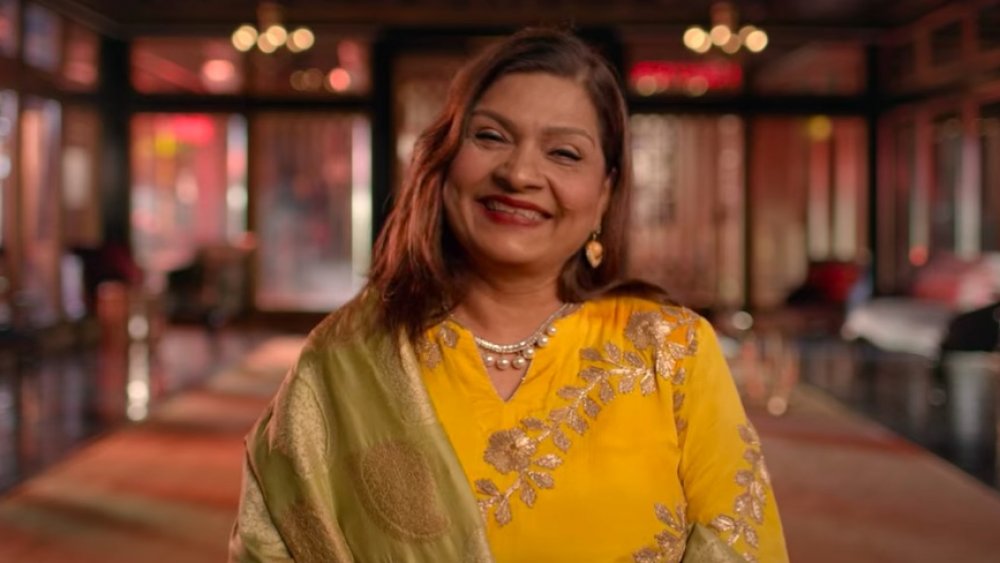 Netflix
It seems like every few months (if not weeks), there's a new Netflix reality show that has the internet abuzz. The latest is reality show Indian Matchmaking, which sees eight South Asian participants — some are located in India, others scattered across the U.S. — matched with potential suitors in pursuit of an arranged marriage. It's all organized, according to Oprah Mag, by real-life matchmaker Sima Taparia, who is a leading matchmaker in Mumbai. Over the show's eight episodes, "Sima Auntie" cheerfully coordinates dates and pushes to make romance blossom in this extremely high-stakes realm. The show has Netflix users married... to their screens. The docu-reality series crept up to the 6th most-watched show on Netflix in the U.S. less than a week after its release (via Collider).
Per Reuters, the show has sparked a major online debate about India's traditional arranged marriage process. According to CBS News, 90 percent of marriages in India are still arranged. "Cannot put into words how disappointingly accurate #IndianMatchmaking is of modern-day dating within the community but what I will say is Nadia, Vyasar and Rupam deserve the absolute world!" one Twitter user said. 
Spoilers ahead! If you've already binged Indian Matchmaking, then you know that it ends with some major hints at matrimony. So where are the contestants now? At least one of these pairings must have resulted in marriage, right? Well, not quite. Let's take a look. 
Things changed after the cameras stopped rolling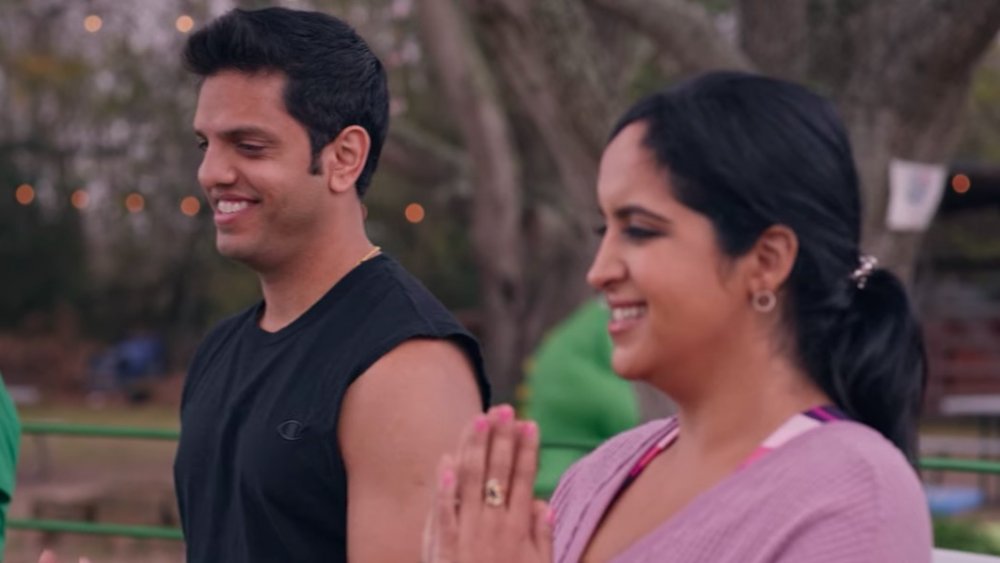 Netflix
Unfortunately, it seems none of the couples from season one of Indian Matchmaking are still together. According to Oprah Mag, Aparna — the Houston-based lawyer and one of the show's most headstrong characters — remains single, but is still in touch with Dilip, Jay, and Shekar, three of the men she dated. "We're actually good friends. That's a positive experience that came out of the show," she told the outlet. 
Fans loved Nadia, a New Jersey-based event planner who hit it off with Shekar. But the two are no longer an item. "Being off-camera definitely changed the dynamic between myself and the matches that I had continued talking to, and obviously, the change was not positive," she told the Los Angeles Times. "But it helped me learn more about myself and what I'm looking for in a future partner."
Sima Auntie had a tough client in Pradhyuman Maloo, who, according to Screen Rant, rejected more than 150 proposals before finally falling for a model, Rushali Rai, on the show. It seemed the two were a great match, but things didn't work out in the end. "We had different paths in life, and we respected that and moved ahead," he told The LA Times. "I'm still looking for the right one." 
Per the Times, none of the other members of the cast stayed together either, including Vyasar, Rashi, Akshay, Radhika, and Ankita. Well, here's hoping there's a season two!