The Truth About Chanel West Coast And Drama's Relationship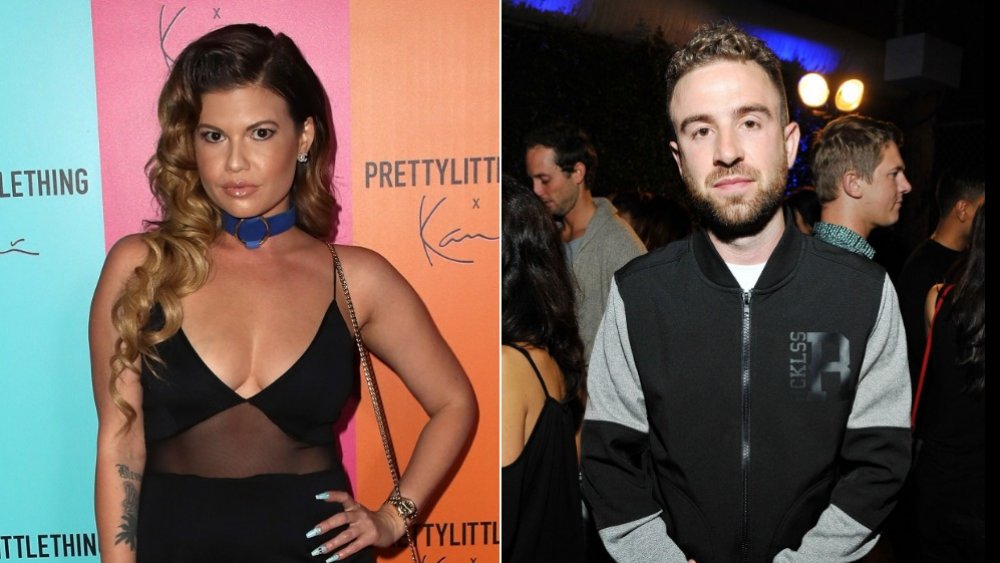 David Livingston, Jerod Harris/Getty Images
Chris "Drama" Pfaff moved from Akron, Ohio to Los Angeles with the dream of working at a skateboard shop. While this may sound like a humble aspiration, Drama wound up having one major connection: his second cousin just so happens to be skateboarder pro, Rob Dyrdek, according to Forbes. Dyrdek had connections at MTV and before Drama knew it, he had small parts on both Rob & Big as well as Rob Dyrdek's Fantasy Factory, according to his IMDb credits.
Meanwhile, rapper Chanel West Coast also joined forces with Dyrdek and met the whole cast and crew on MTV, thanks to her role on Rob Dyrdek's Fantasy Factory and later as a host on MTV's Ridiculousness, per IMDb.
Drama even made a guest appearance on Ridiculousness in Season 7, Episode 27 — long after he launched his very successful streetwear company, Young & Reckless — where he sat next to Chanel and together, they laughed and gasped at the outlandish antics on screen.
Obviously, these two know each other. Have they ever dated? What's really going on with Chanel and Drama's relationship?
Chanel West Coast and Chris "Drama" Pfaff: lovers or pals?
Chanel West Coast and Chris "Drama" Pfaff have so much in common. They're both tight with skateboarder Rob Dyrdek. They both got their big breaks through screen time on MTV, and they also both own clothing companies. Drama owns and founded the highly lucrative streetwear line, Young & Reckless, according to Forbes. Meanwhile, Chanel founded the clothing brand LOL Cartel.
Despite all of these similarities, it doesn't look like the relationship between Chanel and Drama has ever gone farther than a friendship.
Drama regularly posts sweet tributes on Instagram to his girlfriend, Koreen Odiney, who is a Los Angeles-based model. Odiney is the founder of the brand We're Not Really Strangers, a company that sells card games and products to promote conversations among people.
Drama and Chanel are clearly close, though, as the Young & Reckless founder sometimes pops up on Chanel's Instagram in a friendly and familiar way. Unfortunately for all you romantics at heart, there seems to be nothing more here than an awesome friendship and professional relationship. But hey, that's something to celebrate too!