This Is How Much Chris 'Drama' Pfaff Is Actually Worth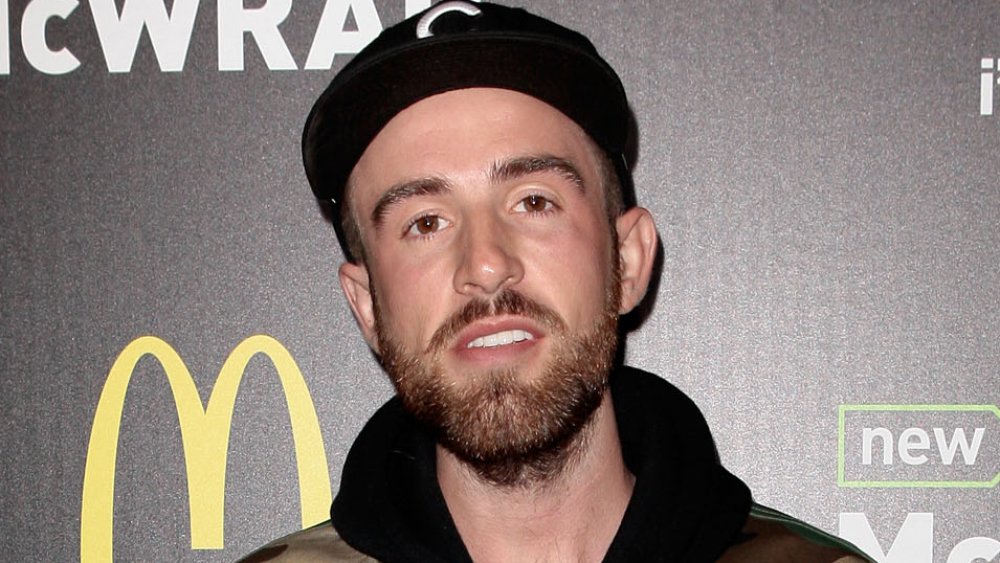 Mike Windle/Getty Images
Chris "Drama" Pfaff, the founder and CEO of Young & Reckless streetwear, came from humble origins with no business experience or even a college education to back him up, according to Forbes. Now, his streetwear line is celebrity-endorsed and brings in big money every year. According to Forbes, in 2015, Young & Reckless brought in $31 million in revenue.
Not only that, but Pfaff boasts the ideal entrepreneurial lifestyle. He posts to his millions of followers on Instagram about his "Coachella squad" (which apparently included Chanel West Coast), he lives in Los Angeles, and big names like Justin Bieber and Sean "Diddy" Combs have been seen rocking his brand — and it doesn't stop there! Pfaff has also been on his fair share of MTV reality shows, starting with Rob & Big then moving on to Rob Dyrdek's Fantasy Factory and later appearing on Nitro Circus, Punk'd, TakePart Live, and Ridiculousness, according to Celebrity Net Worth.
With so many amazing ventures and so much success, Pfaff is definitely someone worth looking into. So what's the deal with this remarkably successful CEO?
Chris "Drama" Pfaff and his humble origins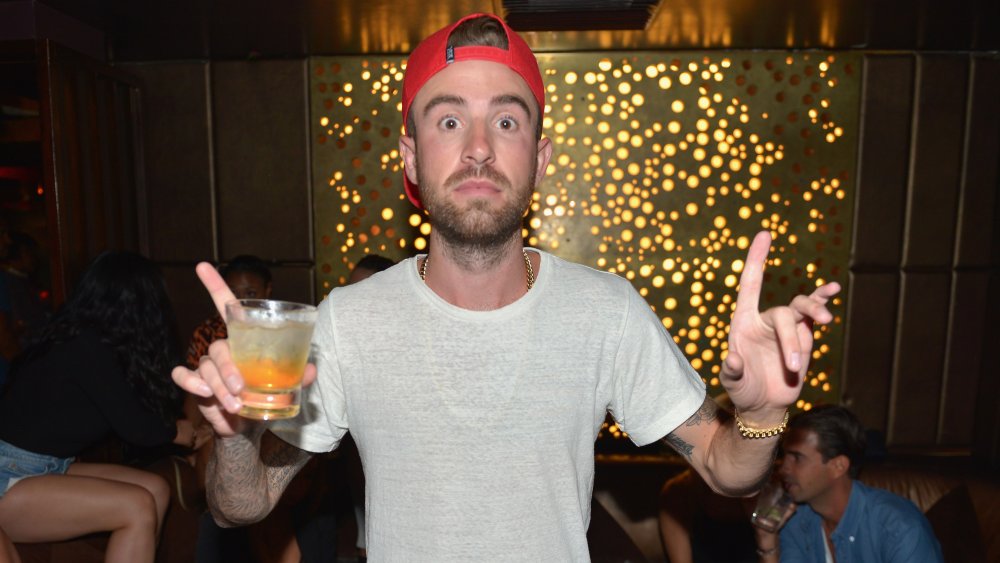 Zoltan Leclerc/Getty Images
Chris "Drama" Pfaff grew up in Akron, Ohio. After he graduated from high school, he moved out to Los Angeles. Initially, Pfaff made his way out to L.A. with hopes of working in a skate shop, according to Forbes. While, at one point in his life, he had hoped to be a professional skateboarder, a skateboarding accident that landed him in a four-day coma made him reconsider the profession. 
Around the time he made the move to L.A., Pfaff's second cousin, former pro skateboarder and entrepreneur Rob Dyrdek, was launching a reality show, Rob & Big, on MTV, according to Forbes. Instead of landing a job at a skate shop, what ended up happening was that Pfaff became Dyrdek's assistant and he watched as his cousin made sponsorship details with brands like DC Shoes and Monster drinks. "I realized I liked the idea of putting together a business and a brand and a plan and executing it," Pfaff said.
Pfaff also ended up appearing on a few episodes of Dyrdek's MTV show. "I was on [Rob & Big] as the shy, quiet cousin from Ohio. That's where I got my crash course in being an entrepreneur," per Forbes.
By the time MTV was launching Dyrdek's second reality show, Rob Dyrdek's Fantasy Factory, Pfaff decided he was ready to start his company, according to Forbes. So, in 2009, Pfaff launched Young & Reckless.
Chris "Drama" Pfaff jumped out of a window to prove he was reckless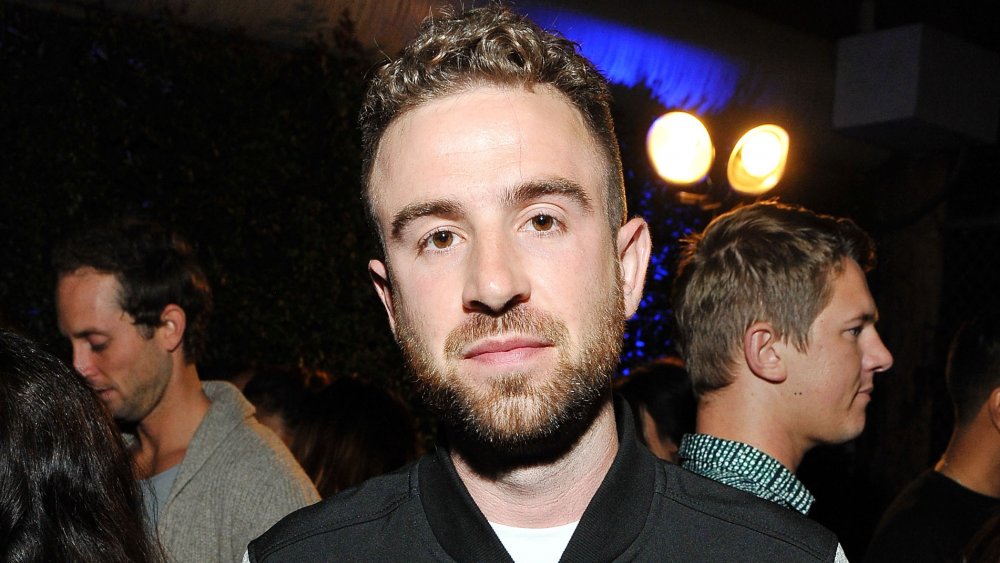 Jerod Harris/Getty Images
If you're going to name your brand Young & Reckless, you better be ready to put your money where your mouth is. MTV felt the same, according to Forbes, and told Chris Pfaff that he had to prove he was "actually young and reckless." So, naturally, Pfaff had to jump out of a sixth-story window. He said, "The fourth floor was young and regular and the fifth, young and risky." Lol! Pfaff said that the experience was "terrifying."
Pfaff believes in marketing through a story rather than using cool photos and that's why he is way more likely to use YouTube over Facebook or Instagram to sell his line. He told Forbes, "[W]e've noticed that if we have content that has real meaning, people are more likely to click and go look at the actual product, as opposed to saying, hey look how cool this photo is. The entrepreneur added, "If you get across your brand message and make people feel inspired or motivated, then they'll go and buy your product."
With such thoughtful marketing campaigns and so much dedication, it should come as no surprise to find out that Pfaff's net worth is $8 million, according to Celebrity Net Worth. Pfaff overcame an injury and had to let go of his skateboarding dreams, and then ended up leveraging an MTV appearance to become a brand giant and succeed as a very wealthy entrepreneur — what a story!