Dascha Polanco's Daughter Looks Just Like The Star
Leon Bennett/Getty Images
While fans of Orange Is the New Black will recognize Dascha Polanco as one of the stars of the popular Netflix show, which aired for seven seasons, the actress — who played Dayanara "Daya" Diaz — is also known as "mom" to her son, Aryam, and her daughter, Dasany. Finding out that she was pregnant with her daughter when she was just 17 years old, Polanco told Parents in June 2020 that becoming a mother at such a young age was at odds with what had been expected of her. 
"I grew up in a very Catholic household, where women were expected to get married, have kids, and dedicate their lives to raising their family," Polanco explained. Given her situation, "being that girl ... the unwed pregnant teenager on government assistance," Polanco felt like a "pariah." She recalled: "One night, my best friend's father said, 'What you're doing is horrible,' and he embarrassed me in front of everyone. I'll never forget that."
Despite facing judgemental attitudes, Polanco believes that she was "making the best decision that [she] could" at the time. She noted, "I knew that having a baby was going to make my life harder, but I was also determined to turn every obstacle into a blessing."
That blessing has included an opportunity that only a television star can share with their lookalike daughter.
Did you spot Dascha Polanco's daughter on 'Orange Is the New Black'?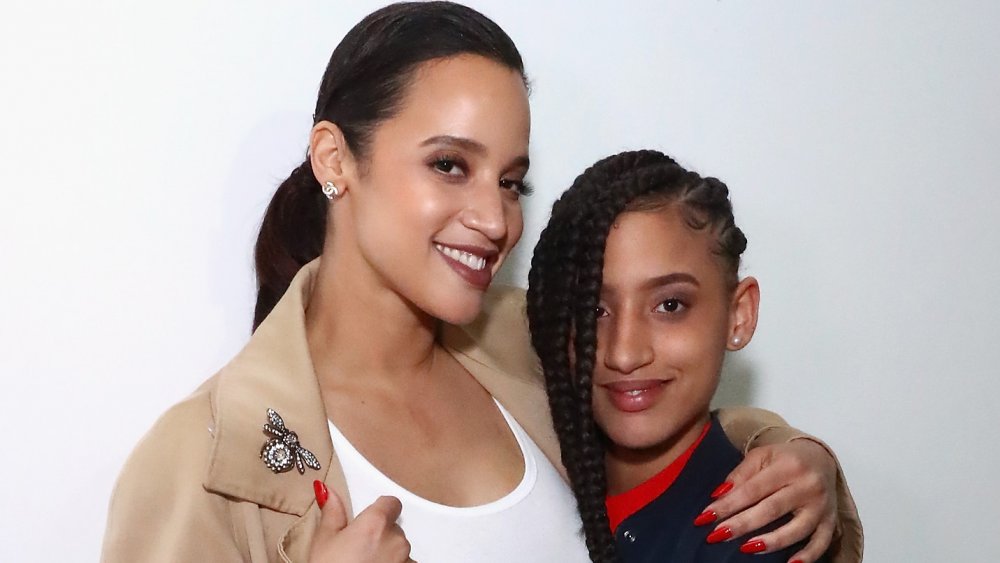 Astrid Stawiarz/Getty Images
Just like Tina Fey, Jessica Alba, and Meryl Streep, Dascha Polanco is an actress who has a daughter who could be her twin. These two have the same eyes, nose, chin, and smile. And we're not the only ones who see the resemblance!
In fact, Polanco and her daughter look so similar that Dasany appeared on Orange Is the New Black when she was 15 to portray the younger version of her mother's character, Daya. E! News notes that during the eighth episode of the show's final season, "viewers are able to get a bit of a deeper look into Dascha Polanco's character and her relationship with her mother, Aleida (played by Elizabeth Rodriguez)." While that was certainly intriguing, the "biggest topic of conversation" after the episode aired was "how much young Daya look[ed] like older Daya."
I literally thought oitnb's recruitment for cast look a likes were on point until I found out teen daya is actually dascha's daughter irl 😂 pic.twitter.com/IudvpsqaHu

— Tαshαα (@JunkieForOITNB) April 30, 2017
Fans who were unaware of the real-life relationship between the two "took to Twitter to praise OITNB producers for really hitting the nail on the head when it came to portraying Daya's teenage self," per E! News. Granted, the producers didn't have to look too far if they'd already gotten a glimpse of Dasany.