How Much Is The 'World's Most Beautiful Girl' Thylane Blondeau Worth?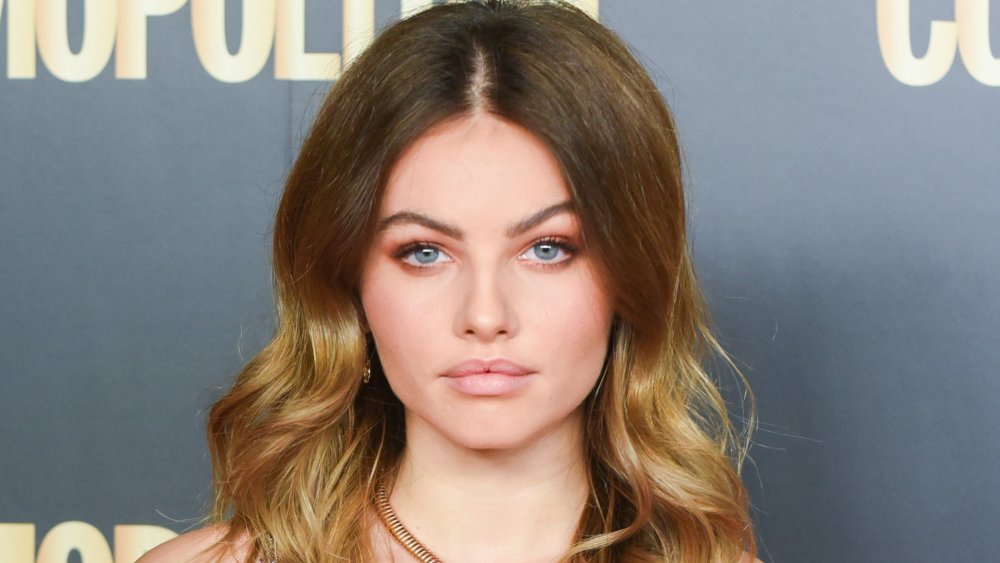 Beatriz Velasco/Getty Images
From Kendall Jenner to Kaia Gerber, today's top, young models often come from privileged backgrounds that have undoubtedly helped them skyrocket to superstardom. But for French model Thylane Blondeau, continued success is the result of a lifetime of hard work and unflinching appeal.
Named the 'most beautiful girl in the world' at age six, per The Sun, Blondeau launched her modeling career two years prior when she walked the Jean Paul Gaultier runway in Paris when she was four. By the time she turned 10, however, Blondeau found herself at the center of worldwide controversy when racy photos of the girl in a gold gown, high heels, and lots of makeup for Vogue Paris sparked outrage and "reignited the debate about the sexualization of young girls," per ABC News. 
At the time, Blondeau's mother, fashion designer Veronika Loubry, told a French newspaper (via ABC News): "The only thing that shocks me about the photo is the necklace that she's wearing, which is worth 3 million Euros (about $4.3 million)." Coincidentally, Blondeau might be worth millions herself. While the model's exact net worth is unclear, according to SalaryList, the average salary for an IMG model is $201,072; Blondeau signed with IMG when she was 16. With years of experience under her belt, the model has surely amassed an impressive fortune — even if she can't quite understand why.
"I do not consider myself the most beautiful girl in the world!" Blondeau told L'Officiel in 2018. "When I was little, people always told me. But I did not even understand what they meant. Because who says that? Who says I am the most beautiful?"
Thylane Blondeau plans to launch her own clothing line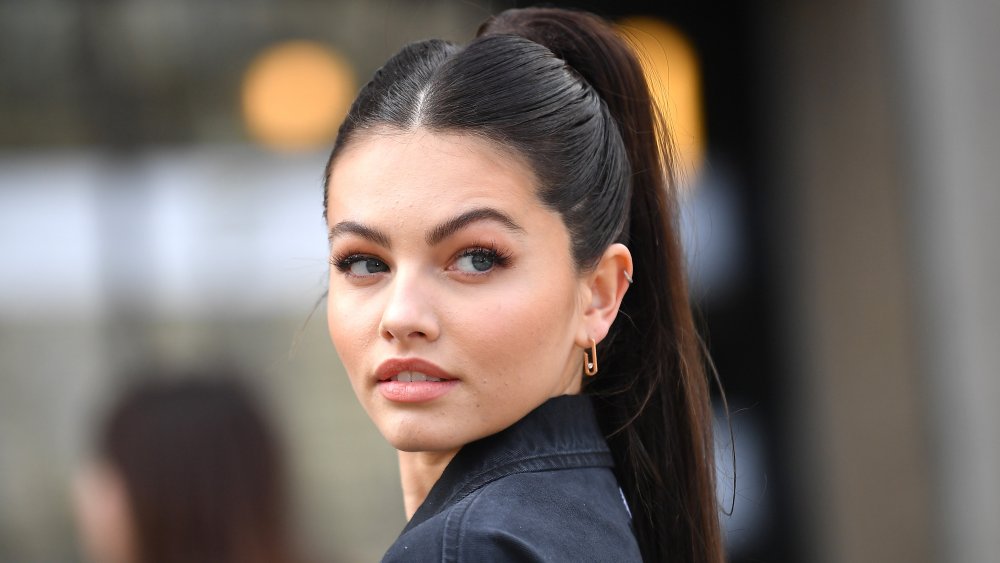 Jacopo Raule/Getty Images
Anyone who's ever browsed the web has probably seen the photo that earned model Thylane Blondeau her "Most Beautiful Girl in the World" title — even if you didn't know her by name until now. Yet while the French beauty continues to model for major designers such as Dolce & Gabbana, Blondeau looks to models like Gigi and Bella Hadid for fashion inspiration, as she's still "trying to find [her] own style, per Frivolette. But as she experiments with her own personal vibe, Blondeau also has plans to influence fans' fashion choices.
In 2018, Blondeau announced the pending launch of her own clothing line, Heaven May. "!!After working more than one year for you guys, HEAVEN MAY CLOTHING (my brand) is coming out really soon !! I can't wait for u guys to see all the collection I made ... Ily and thank u for ur support," Blondeau posted on Instagram. 
While, as of this writing, the brand's Instagram account has amassed nearly 18,000 followers, Heaven May's website remains under construction. But while Blondeau's spent much of her life in the spotlight, this model says her career's her "secret garden" and that she hates being the center of attention."To be honest, I do not like to talk about myself," she told Frivolette. "It's funny, is not it? But I play the piano, guitar and drums. And I'm singing. But I'm terribly embarrassed about everything I do." Still, we can't wait to see what's ahead!