This Is How Much Jussie Smollett Is Worth Now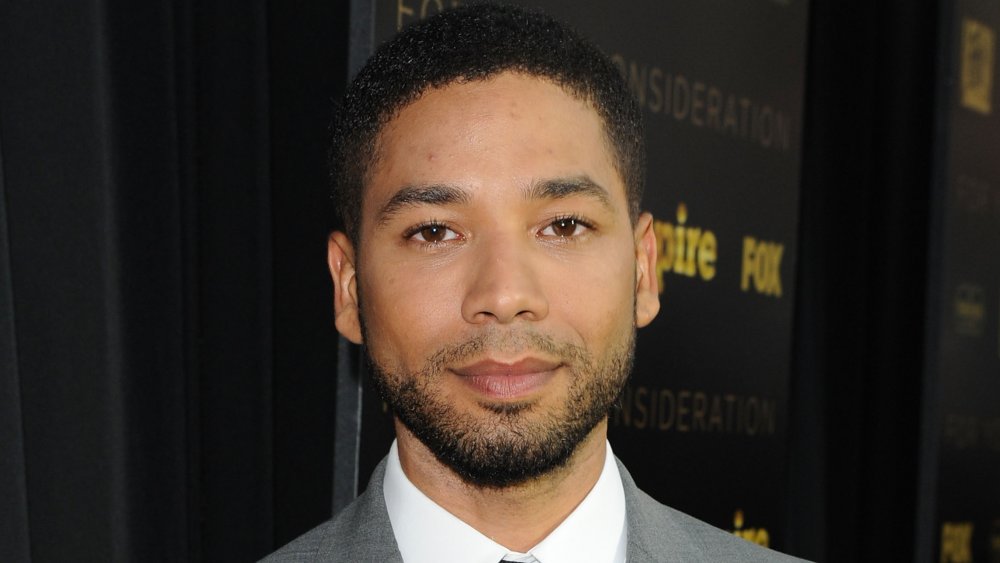 Angela Weiss/Getty Images
Jussie Smollett rose to fame through his role on Empire, playing the character Jamal Lyon. Smollett had been on a smooth track to success since childhood, starring in the 1992 film The Mighty Ducks when he was a kid and appearing on a wide range of TV shows and movies, including roles on The Mindy Project and Underground, per his IMDb credits.
However, Smollett's career came to a screeching halt after an alleged attack that was later proven fabricated. On Jan. 29, 2019, Smollett reported to the Chicago police that two men attacked him, yelled homophobic and racist slurs at him, poured an unidentified liquid on him, and left him with a noose around his neck, per the Associated Press.
The supposed attackers later told police that Smollett had staged the incident, paying the two men $3,500 "because he was unhappy with his salary and wanted to promote his career," according to the Associated Press. In response, Empire dropped Smollett during Season 5.
Since this incident, Smollett hasn't had much in the way of work. Keep reading to find out what he's worth.
All is not lost for Jussie Smollett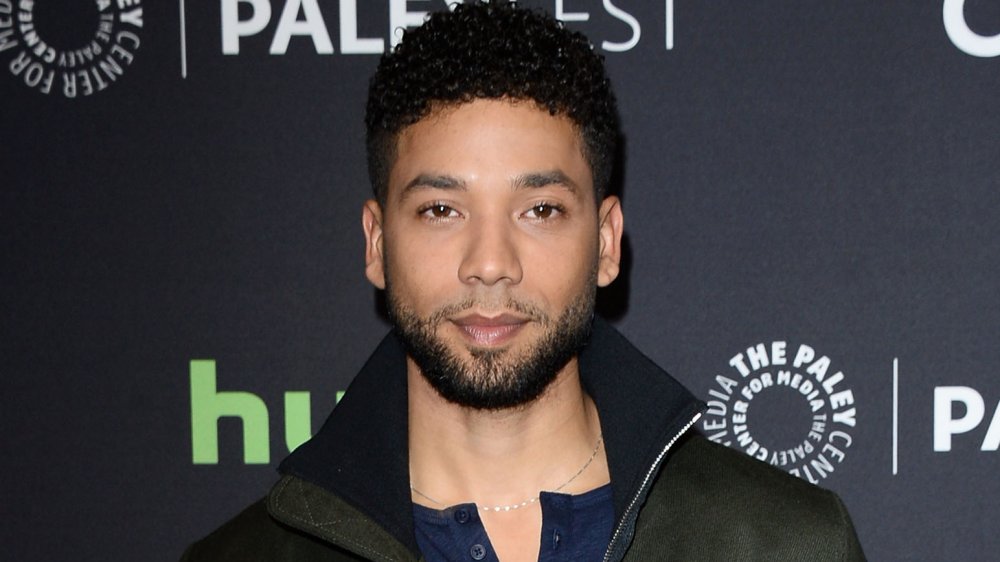 Matt Winkelmeyer/Getty Images
After the alleged incident in Chicago, things have slowed down considerably for actor Jussie Smollett. According to the Associated Press, "his acting and singing careers appear to be at a standstill."
But all is not lost. Despite the unfortunate incident, Smollett is still a talented actor, photographer, and singer. Public relations expert Eric Rose also told Associated Press: "The public is extremely forgiving and allows people to make mistakes." So in the spirit of optimism, we sincerely hope Smollett recovers from this situation and can move forward, sharing his talent with the world.
Speaking of talent, what's the actor worth? According to Celebrity Net Worth, Smollett has a net worth of $1.5 million. Smollett's salary while on Empire started off at $35,000 per episode, growing to $65,000 an episode before peaking at $100,000 an episode, until he was let go from the show in 2019, per Celebrity Net Worth.
Does Jussie Smollett owe the city of Chicago money?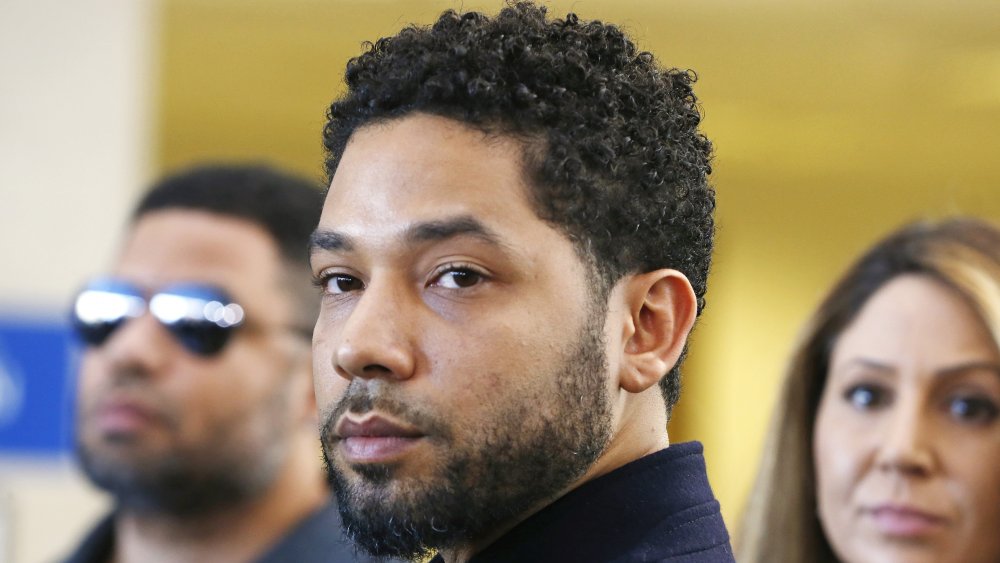 Nuccio Dinuzzo/Getty Images
In February 2020, Jussie Smollett's case was "revived," potentially digging the actor further into social oblivion. According to the Associated Press, "a grand jury indicted him for a second time on charges of lying to the police." According to a statement released by Cook County Special Prosecutor Dan K. Webb, Smollett "faces six felony counts of disorderly conduct stemming from four separate false reports that he gave to police," per AP.
Additionally, Smollett has been involved in a legal battle with the city of Chicago, "which sued him in an attempt to recover more than $130,000 in overtime that was paid to officers" who were tasked with handling Smollett's initial report. That would be a considerable chunk of change even in light of Smollett's net worth. However, the Empire star's attorneys said the city shouldn't get that that money because it accepted $10,000 from Smollett "as payment in full in connection with the dismissal of the charges against him." As of this writing, Smollett has maintained his innocence. 
Will this be the end to Smollett's career and the actor's money-making opportunities? Only time will tell.