The Truth About Ivanka Trump And Greg Hersch's Relationship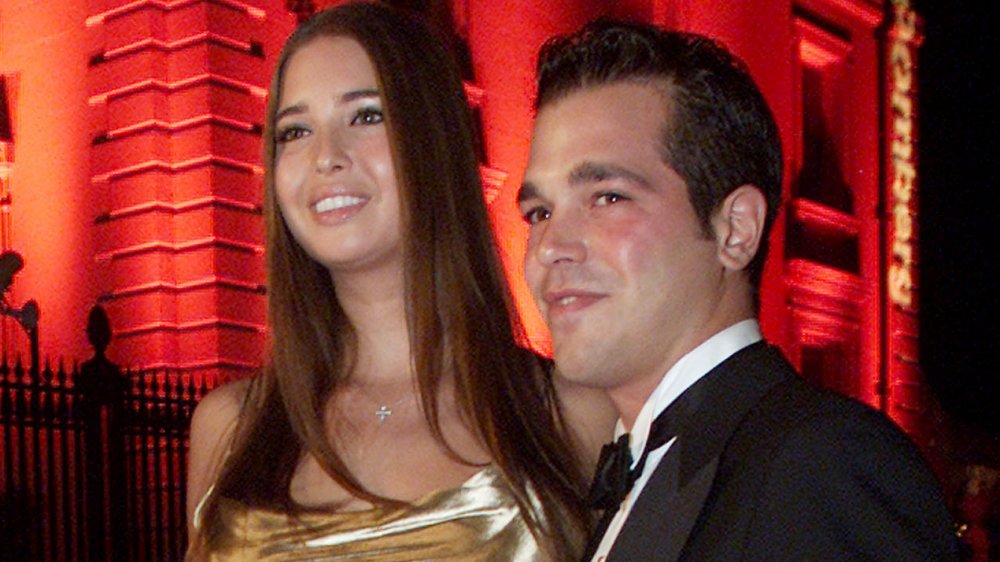 Mark Wilson/Getty Images
There's so much to say about Ivanka Trump. She went from being a New York socialite with everything at her fingertips to the first daughter with a prominent political role. That being said, she's certainly not your average girl and never was. 
Case in point? She was featured in the 2003 documentary Born Rich, which offered a glimpse into the lives of the children of some of the world's wealthiest families. So yeah, not exactly your everyday kids. Fun fact: Ivanka's ex-boyfriend, James "Bingo" Gubelmann — who she dated from 2001 to 2005, per W Magazine – was one of the producers of the documentary.
As she grew in fame, Ivanka also became a tabloid regular thanks, in part, to her romantic relationships. After Ivanka and Gubelmann broke up, she went on to date other famous men before settling down with her now-husband, Jared Kushner, whom she married on Oct. 25, 2009, per Town & Country. These days, Ivanka is married and living in a lavish home with three kids and a big job in the White House. However, we're not quite done exploring the first daughter's past — especially her relationships.
Pre-Kushner, Ivanka dated investment banker Greg Hersch. So what happened that lead to their breakup?
Ivanka Trump and Greg Hersch were college sweethearts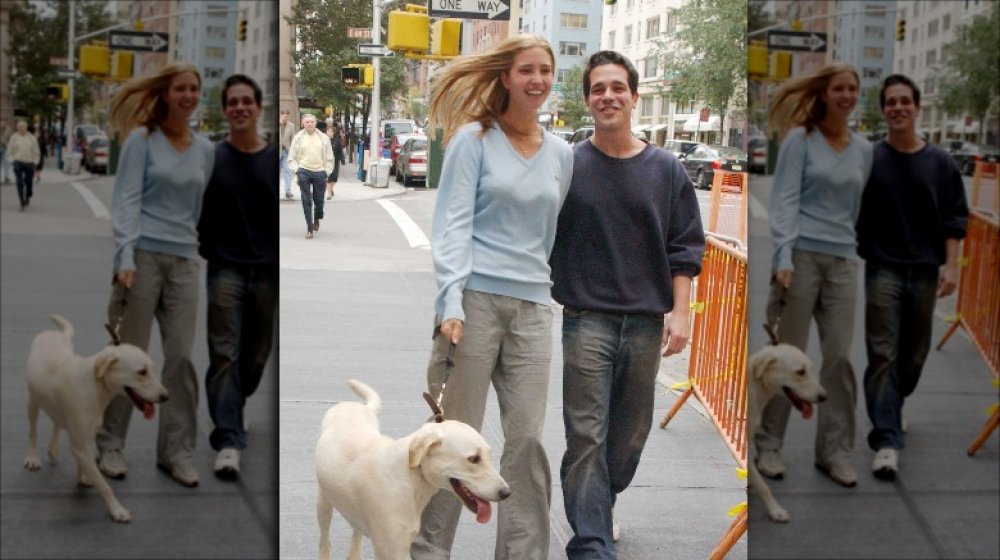 Arnaldo Magnani/Getty Images
Greg Hersch was one of the first men Ivanka Trump was publicly linked to, according to Insider. The couple met at Georgetown University, where Ivanka studied for her first two years of college. However, Ivanka didn't complete her degree at Georgetown University, but, instead, transferred to the Wharton School at the University of Pennsylvania. Hersch remained at Georgetown and went on to found money management firm Florence Capital Advisors, per his LinkedIn account.
While Hersch might not be as famous as the Trumps, he actually has an impressive pedigree. These days, he's a wealthy investment baker. In fact, he made it to spot #7 on Wall Street's Top 40 Under 40 list in 2012, per E! News.
At one point, Ivanka and Hersch were living together in Washington D.C., per Insider. And in 2001, the couple was spotted out and about in New York City, walking their dog — a yellow labrador that they adopted as a couple. However, despite the fact that Hersch was seemingly a good match for Ivanka in terms of financial clout, the couple split up in 2001. Even though they broke up, it seems the exes didn't end things on bad terms. In an interview with GQ in 2007, Ivanka revealed she was still friends with Hersch, but mused, "It's difficult being friends with an ex."