Who Is Taylor Swift's My Tears Ricochet Really About?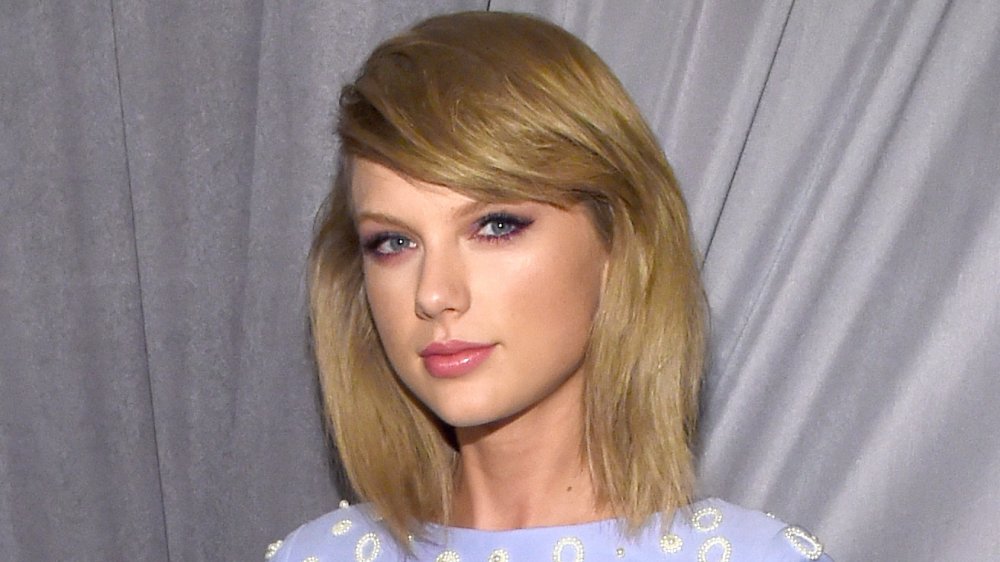 Larry Busacca/Getty Images
It's a good year for Taylor Swift fans, as the singer released her eighth album, Folklore, on July 24, 2020. And ever since the record dropped, Swifties have been digging for clues and hidden meanings in its 16 songs, especially where it concerns her love life. For instance, is "Peace" about Swift's relationship with actor Joe Alwyn? Does "Hoax" suggest Swift and Alwyn broke up? Seriously, we could spend all day analyzing the Pennsylvania native's juicy tunes.
Speaking of intriguing hits, what's the deal with "My Tears Ricochet?" The ballad is chock full of sad lyrics, like, "Even on my worst day, did I deserve, babe / All the hell you gave me?" Pretty dark stuff, as Swift's fans noted on Twitter. "My tears ricochet is so sad wtf," one person tweeted.
Of course, there are plenty of options about who and what this song is about. With that in mind, let's explore the true meaning of My Tears Ricochet.
Is 'My Tears Ricochet' about Calvin Harris?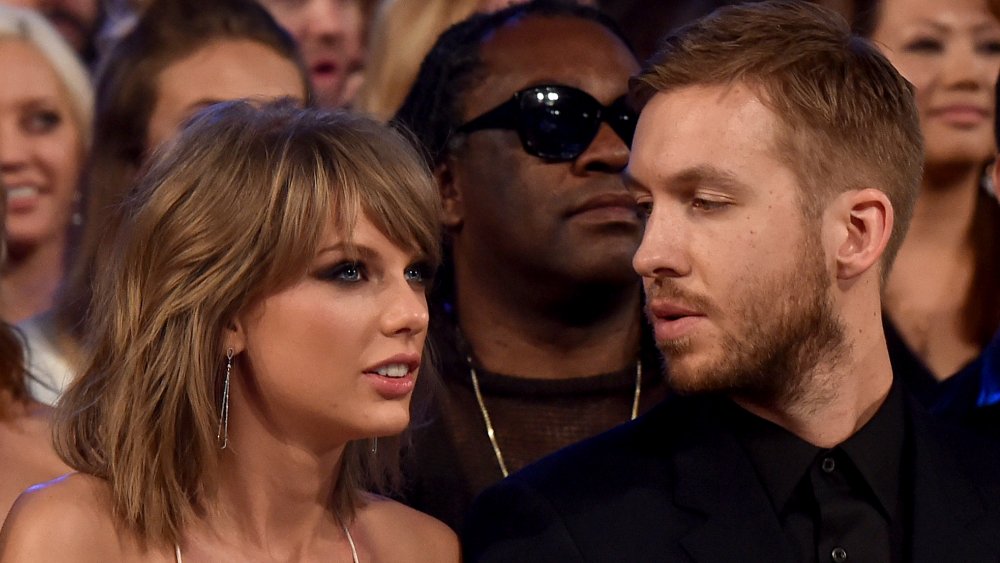 Kevin Winter/bma2015/Getty Images
For those who've forgotten, Taylor Swift dated DJ Calvin Harris from 2015 to 2016. The relationship didn't end on good terms, as the DJ seemed to diss her in the music video for Ole. Now some fans think Swift penned a tune referencing their messy split, as one person tweeted, "My tears ricochet is about Calvin Harris. Convince me otherwise."
The case for the track being about Harris is pretty compelling, as Swift sings, "I didn't have it in myself to go with grace / And you're the hero flying around, saving face / And if I'm dead to you, why are you at the wake? / Cursing my name, wishing I stayed."
Harris could have been "saving face" with his seemingly mature tweet in 2016 about the relationship ending, as he wrote, per Teen Vogue, "The only truth is that a relationship came to an end & what remains is a huge amount of love and respect." But not too long after, Harris was "cursing" Swift's name by publicly sporting a pair of Yeezys, aka shoes designed by her nemesis, Kanye West, as E! News reported.
Although Harris' shade seemed to suggest he was over Swift, as the song theorizes, his actions said otherwise: "If I'm dead to you, why are you at the wake?" Because if Harris didn't care, why would he take the time to throw shots her way? 
Taylor Swift might have dissed Big Machine Records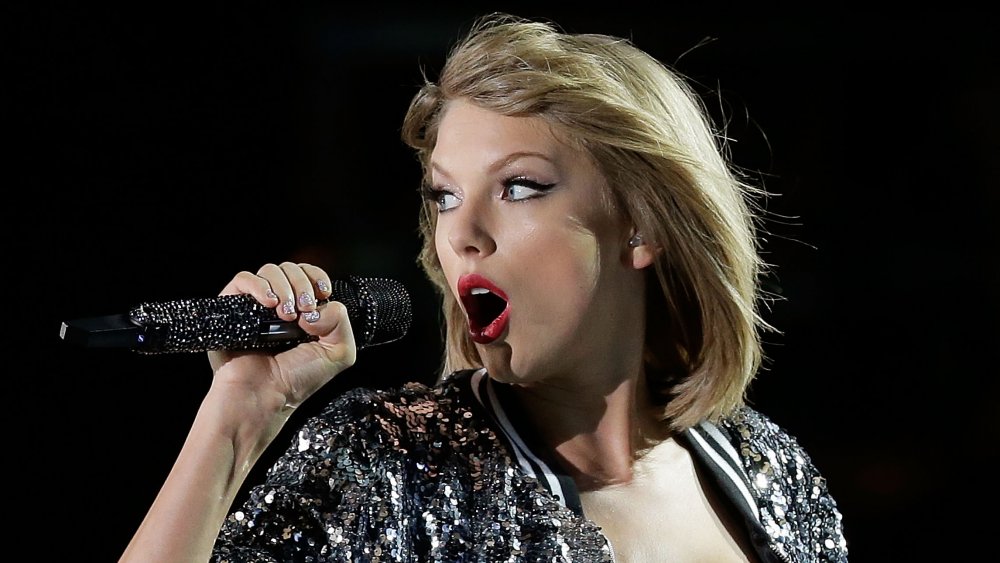 Mark Metcalfe/Getty Images
Another possibility about the song's meaning? Look no further than Taylor Swift's ongoing feud with Scott Borchetta's Big Machine Records, her record label from 2005 to 2017. Not only did Swift accuse the label of refusing her the right to use old songs in the Netflix documentary, Miss Americana, but she also accused the business of denying her the chance to buy the rights to her extensive catalog of music. "For years I asked, pleaded for a chance to own my work," she penned in a lengthy Tumblr statement. "Instead I was given an opportunity to sign back up to Big Machine Records and 'earn' one album back at a time, one for every new one I turned in." She added, "I walked away because I knew once I signed that contract, Scott Borchetta would sell the label, thereby selling me and my future."
"My Tears Ricochet" seems to address this tough situation, especially with the lyric, "And I still talk to you (When I'm screaming at the sky) / And when you can't sleep at night (You hear my stolen lullabies)." A reference to "stolen lullabies" sounds pretty blatant, according to fans. "To me this is totally about her battle with Big Machine," a commenter on Reddit penned. Another fan suggested that the song is about Big Machine Records and Calvin Harris.
Of course, we can't know the true meaning until Swift speaks out.