Inside Regis Philbin's Marriage To Joy Philbin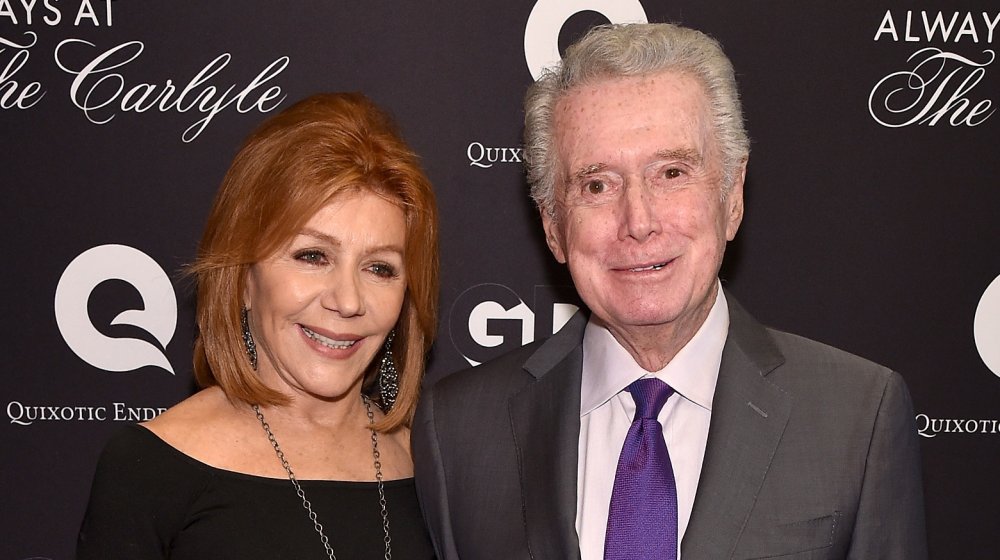 Bryan Bedder/Getty Images
The late television legend Regis Philbin and his beloved wife Joy Philbin celebrated 50 wonderful years of marriage before his heartbreaking passing on July 24, 2020. In an exclusive statement to People, Philbin's family shared the sad news. "We are deeply saddened to share that our beloved Regis Philbin passed away last night of natural causes, one month shy of his 89th birthday," they said. "His family and friends are forever grateful for the time we got to spend with him – for his warmth, his legendary sense of humor, and his singular ability to make every day into something worth talking about." The family went on to thank his fans for their continued support over the years and also asked for privacy while they mourn his loss. 
It's safe to say that Philbin's entire family is stricken with grief, not least of all his beloved wife and partner in life. The long-serving TV host wed Joy Philbin on March 1, 1970, as reported by Closer Weekly, and the couple went on to raise two daughters, Joanna and Jennifer Joy (or J.J.), who grew up to be successful in their own right. Read on to get an even closer glimpse into the Philbins' long and successful marriage.
Regis Philbin worshipped wife Joy Philbin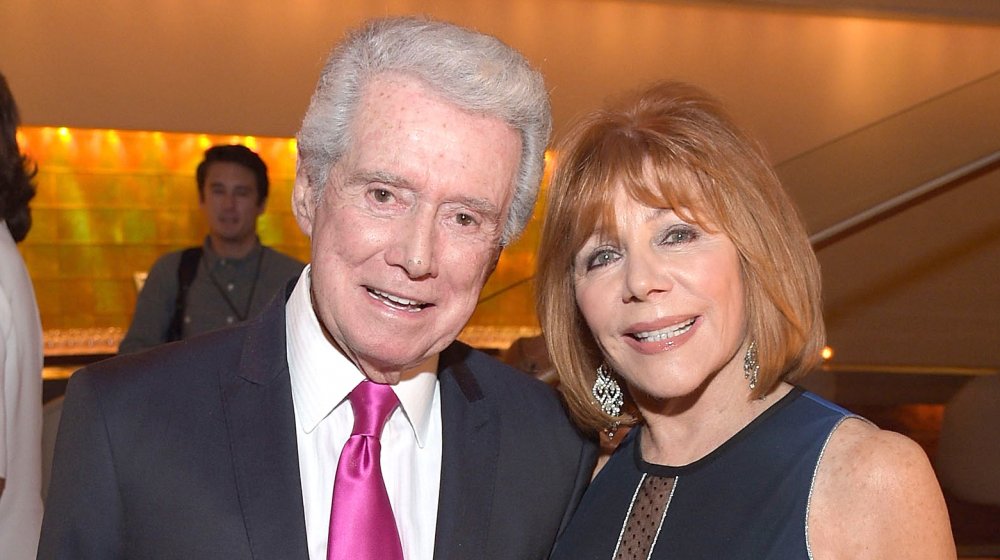 J. Kempin/Getty Images
According to a source obtained by Closer Weekly, the secret to the Philbin's long marriage may have something to do with the television icon's devotion to his wife. "Regis worships the ground Joy walks on," the source revealed. "They truly are best friends. Everyone loves Regis and Joy, they're great company, have amazing stories, and they compliment each other perfectly. It's one of Hollywood's longest-lasting marriages and a true love story." Hmm... worships? Sounds like every wife's dream.
In a 2011 interview with Parade, the long-time couple divulged that their shared past-time of tennis kept life fun. During the interview, the two shared a friendly banter where they admitted that, at times, if one played worse than the other and it resulted in a loss, it could mean a bad evening for the both of them. Mrs. Philbin playfully teased, "one of us doesn't like to warm up." 
The interview took a more serious turn, however, when the couple was asked what the secret is to their long marriage. The famous media personality's wife professed that her husband just had a special "something" about him. "There's just something about Regis. There's always something new on the horizon and it keeps our lives active and fun. I'd rather be with Regis than any other person in the world," she admitted.
Our deepest condolences to Mrs. Philbin and the entire family.