The Truth About Regis Philbin And Kelly Ripa's Relationship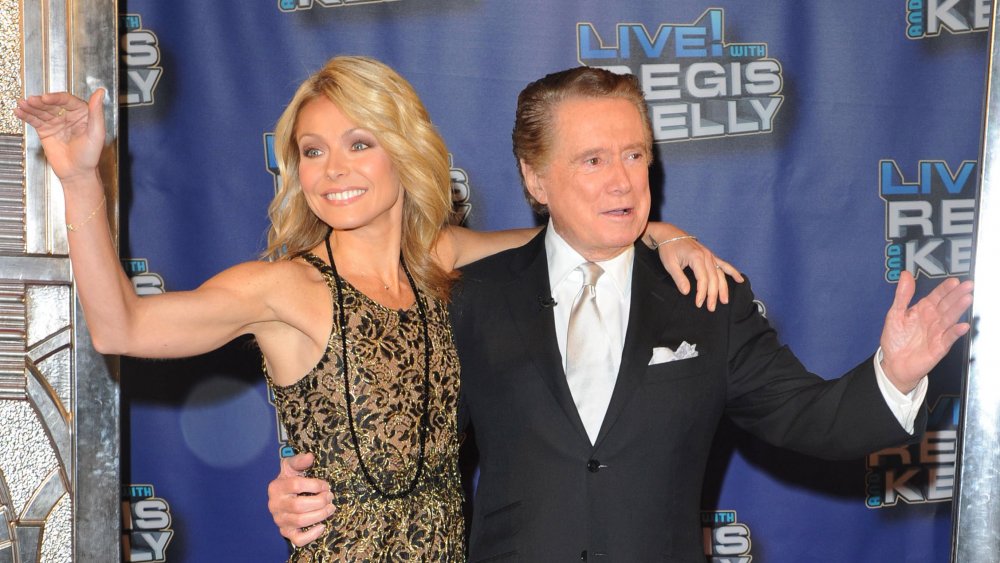 Arnaldo Magnani/Getty Images
On June 24, 2020, television personality Regis Philbin died at the age of 88 of natural causes. Philbin did many things throughout his career, but he might be most remembered by people today as the longtime host of Live! With Regis and Kelly, alongside former soap actress Kelly Ripa. Ripa took over for Philbin's former co-host Kathie Lee Gifford in 2001 and at first it seemed like an unlikely pairing. Ripa was a young, chipper actress and Philbin was, well, sort of a cantankerous old man, always quick with a dad joke. Still, it worked for the most part. 
The two weren't on speaking terms at the time of his death, but Philbin left the show in 2011 under good enough terms. During his final broadcast, Ripa said, "Your light is what shined around all of us and made us look so bright for so long," per People. Ripa seems to still have a respect for him, despite any past differences, judging by her moving tribute to him. 
Kelly Ripa and Regis Philbin had a falling-out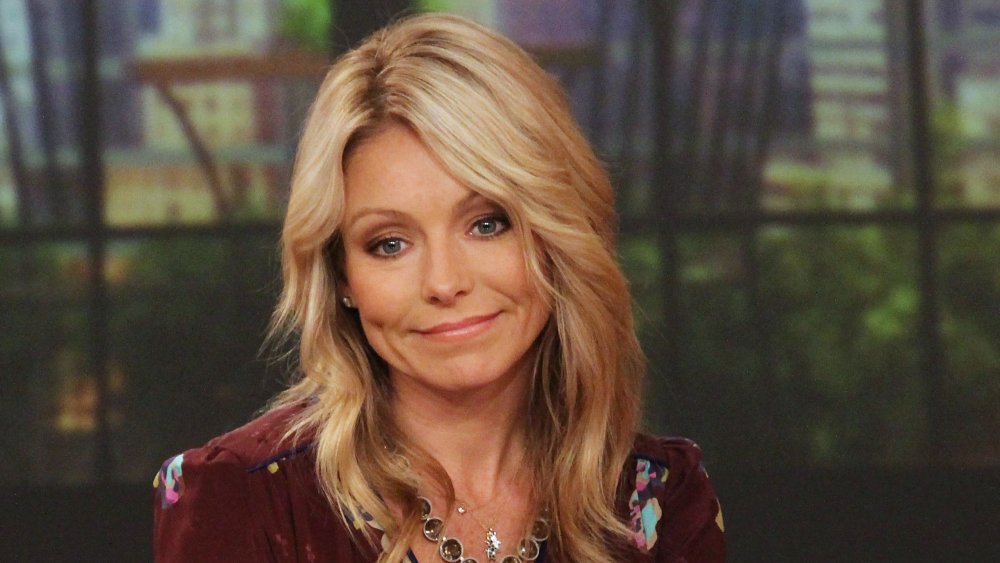 Rob Kim/Getty Images
Kelly Ripa and Regis Philbin had a complicated relationship. For one, Philbin claimed that Ripa was "very offended" when he left the show back in 2011. He told The Insider in 2017, "I left and I think she resented that. I mean, that's how I feel about it. And I'm sorry because I wasn't trying to dive from her, but I was a little tired, you know. And I was just turning 80, so I gotta get out of there." Per TMZ, Philbin only told her that he was retiring about 15 minutes before they made the announcement on live television, so that would make sense. Also, Ripa said that she often felt like Philbin's mother. 
Once Ripa chided Philbin for touching rapper Nicki Minaj's butt while she was a guest on a show. And Ripa told Wendy Williams during an appearance on her show in 2010, "He's older than me and people always talk about the age difference between us, when in fact, I am like his mother. I'm not kidding. I'm almost like his grandmother. I irritate him that much where I'm like, 'Sit down. You've got to drink this. You can't do that. Don't do that. Don't eat that hot dog. You had heart surgery. Stop it.'" So Philbin's passing had to have a profound effect on the actual mother of three children. 
Kelly Ripa's tribute to Regis Philbin was heartfelt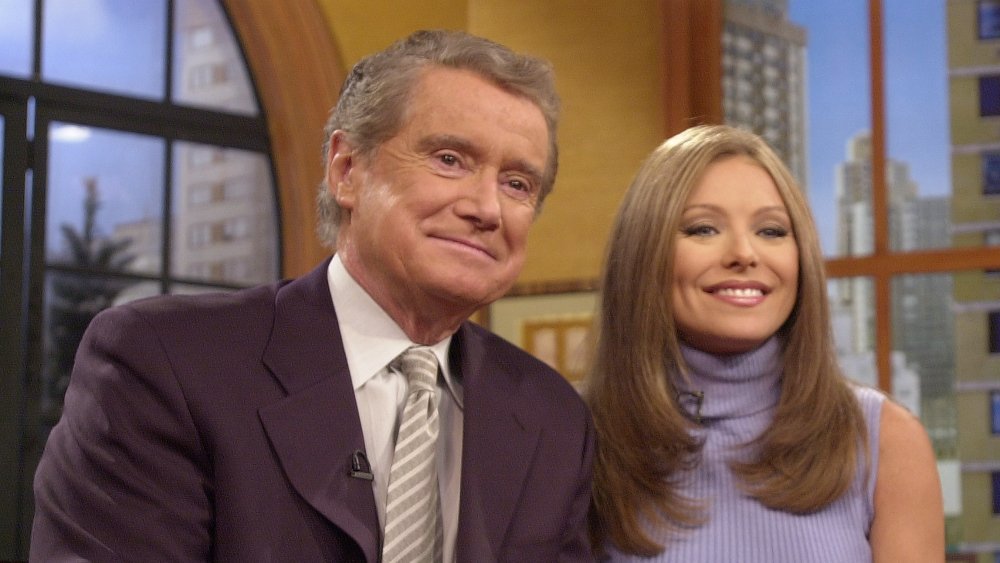 Spencer Platt/Getty Images
After Regis Philbin died in late July 2020, Kelly Ripa wrote a heartfelt tribute on Instagram to her former co-host, signed by her and her current co-host Ryan Seacrest. The pair wrote, "We are beyond saddened to learn about the loss of Regis Philbin. He was the ultimate class act, bringing his laughter and joy into our homes everyday on Live for more than 23 years. We were beyond lucky to have him as a mentor in our careers and aspire everyday to fill his shoes on the show. We send our deepest love and condolences to his family and hope they can find some comfort in knowing he left the world a better place."
Obviously, despite whatever differences they had and the state of their relationship at the time of Philbin's death, Ripa still had a lot of respect for her former co-worker. He will most certainly be missed by many fans as well, too.