The Truth About Regis Philbin And David Letterman's Relationship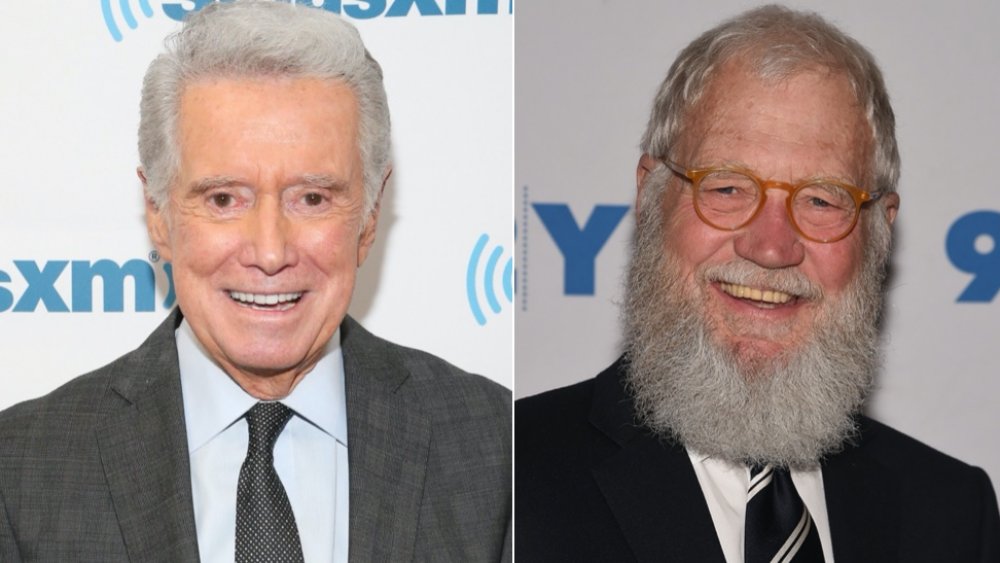 Rob Kim, Dimitrios Kambouris/Getty Images
Legendary talk show host Regis Philbin passed away on July 24, 2020. The next day, his family revealed the sad news with a statement to People, sharing, "We are deeply saddened to share that our beloved Regis Philbin passed away last night of natural causes, one month shy of his 89th birthday." The statement continued, "His family and friends are forever grateful for the time we got to spend with him – for his warmth, his legendary sense of humor, and his singular ability to make every day into something worth talking about. We thank his fans and admirers for their incredible support over his 60-year career and ask for privacy as we mourn his loss."
And Philbin really has accumulated many fans throughout the years. He even holds the Guinness World Record for the most hours on television. He co-hosted Live With Regis and Kathie Lee and eventually Live With Regis and Kelly when Kelly Ripa took over for Kathie Lee Gifford back in 2001. He was also the original host of Who Wants to be A Millionaire.
Although Philbin had decades of hosting experience under his belt, he cemented his status as a pop-culture icon with his memorable TV appearances as a talk show guest, specifically on the Late Show With David Letterman. According to Deadline, Philbin was the most frequent guest on the show with a total of 150 appearances. All of that time together created a very special bond between him and David Letterman.
David Letterman said Regis Philbin was 'the best guest'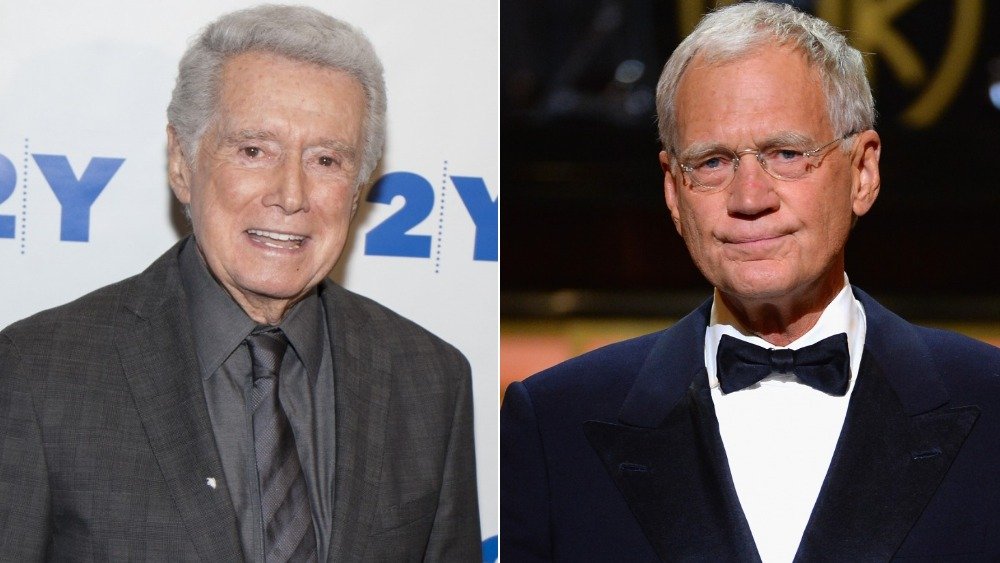 Santiago Felipe, Theo Wargo/Getty Images
When Regis Philbin died, David Letterman shared a heartfelt tribute to his friend on Twitter, writing, "Regis is in the same category as Carson. Superlative. He was on our show a million times, always the best guest we ever had, charming, lovable and could take a punch. When he retired I lost interest in television. I love him."
That wasn't the first time Letterman shared his love for Philbin. Toward the end of his time hosting The Late Show, Letterman joked that the last episode was all booked up with no room for another Philbin appearance. As a result, Philbin "crashed" the monologue during the second-to-last episode in 2015. Both hosts said, "I love you," with Letterman telling Philbin, "You've been an inspiration to me," in addition to remarking, "I regard you to be a master communicator."
Aside from showing up as a guest, Philbin stepped up to host when Letterman recovered from quintuple-bypass surgery in 2000, according to Deadline. Those talk show appearances went beyond meeting professional obligations or entertaining an audience. In essence, fans watched the two hosts build a friendship right before their eyes, with Philbin remarking in 2012, "I've only seen him a couple of times outside of the show because that's the way it is." He added, "I understand him and I think he understands me. I've done that show more than anyone else, so we kind of have a mutual affection, if you will."
Regis Philbin and David Letterman supported each other's careers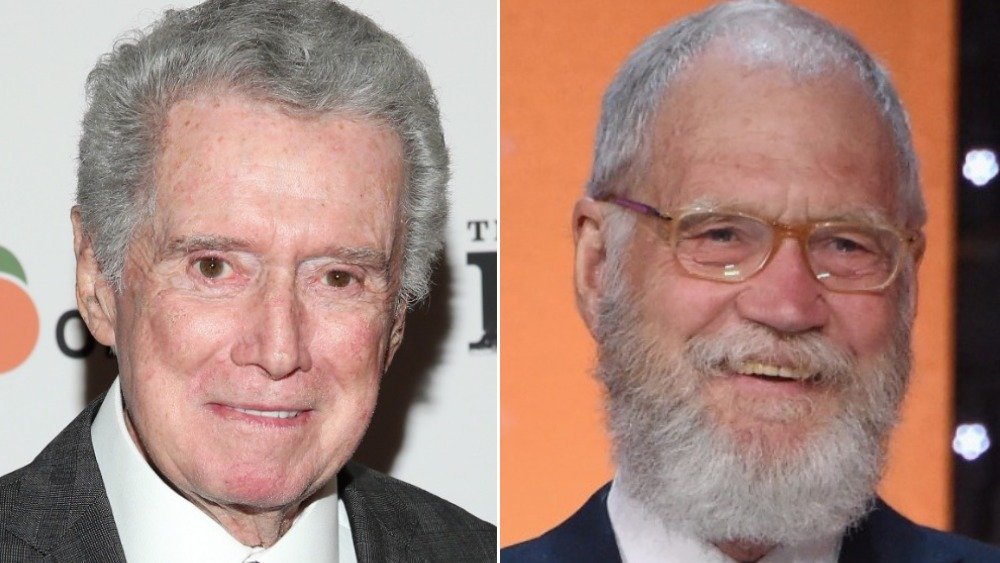 J. Countess, Mike Coppola/Getty Images
In 2011, Regis Philbin released his autobiographical book called How I Got This Way. The book was filled with memorable stories and lessons learned from some of the most important people in his life, including some super famous people like his former Live co-hosts Kathie Lee Gifford and Kelly Ripa, Howard Stern, Donald Trump, George Clooney, his wife Joy Philbin, and David Letterman. 
Letterman even "wrote" the foreword for the How I Got This Way, which actually consisted of him copying and pasting lines from an Abraham Lincoln biography and substituting his name with the word "Regis" throughout, which is something that he laughed about during a 2012 appearance on CBS News. Philbin said, "It is a good friendship. I admire him very much. I think he's the best we have."
Talking about their friendship, Philbin declared, "I think it's an excellent relationship. I love going on that show. I think it's a very classy show. I think he's brilliant. I think he's the most imaginative guy we have on television now, and for some reason, he and I hit it off terrific. I think I've done more appearances on that show than anyone else at this point." And he will forever hold that record, in addition to always being held in high regard by Letterman himself. 
Although a majority of Letterman and Philbin's interactions took place on live television, they formed a truly special and very personal bond through the jokes they cracked at each other's expense.