Inside Lisa Marie Presley's Divorce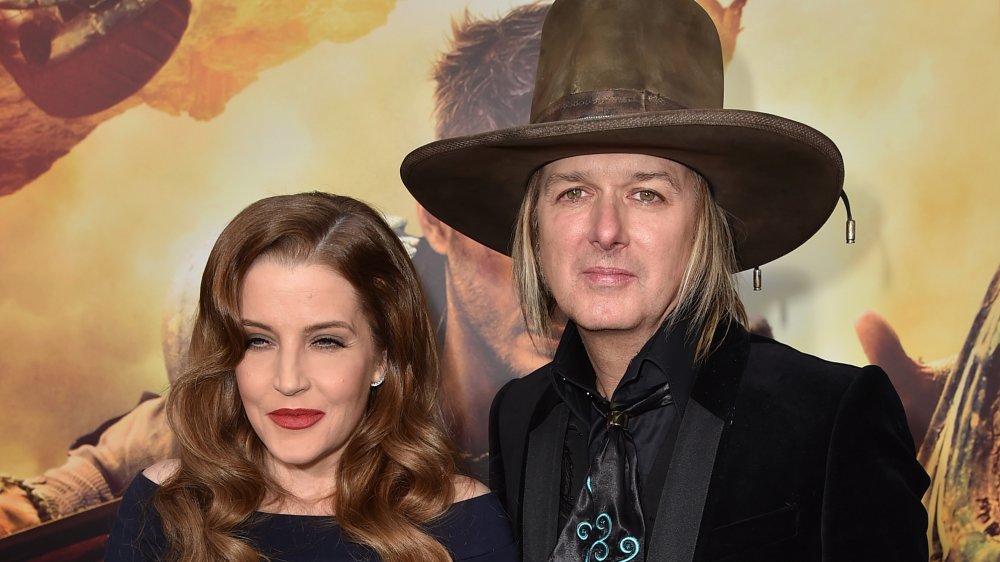 Kevin Winter/Getty Images
Lisa Marie Presley and her family are grieving the death of her son, Benjamin Keough, who died by suicide on July 12, 2020, according to People. Presley is the only child of music legend Elvis Presley and Priscilla Presley and, as such, has lived most of her life in the public eye.
As part of a famous family, Presley's children have also grown up somewhat in the spotlight. In addition to Benjamin, Presley also welcomed daughter Riley Keough into the world with ex-husband Danny Keough. Additionally, she shares twins Harper and Finley Lockwood with musician Michael Lockwood, according to Us Weekly.
Even with such a public life, Presley bravely opened up about her own struggles with addiction in Harry Nelson's 2019 book The United States of Opioids: A Prescription for Liberating a Nation in Pain, according to People. In the foreword of the book, Presley admitted to forming an addiction to opioids and wrote that she felt "grateful to be alive today."
Both Presley's recovery and the death of her son are seemingly having an impact on her divorce proceedings. According to US Weekly, Presley and Lockwood were married for 10 years and split in 2016. At the time, they citied irreconcilable differences, per TMZ, and a source told the outlet that Presley didn't "want any of [Lockwood's] money."
As of this writing, the two are in the midst of a divorce and custody battle, and Lockwood is trying to get full custody of their twin daughters. Keep reading to find out why.
Michael Lockwood fears Lisa Marie Presley may relapse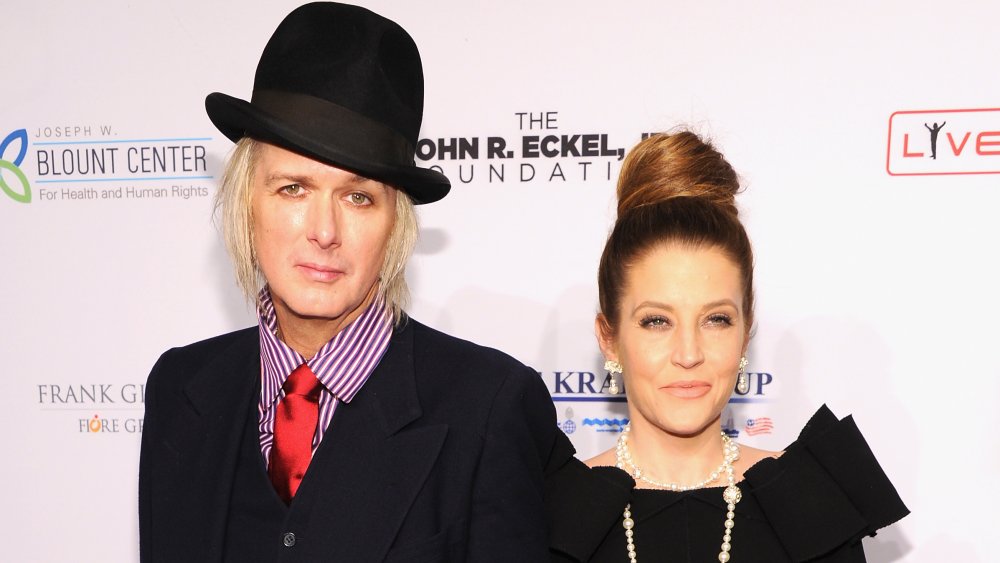 Dimitrios Kambouris/Getty Images
Michael Lockwood and Lisa Marie Presley — who were were married from 2006 until 2016 — share twin daughters Harper and Finley Lockwood. According to Us Weekly, they've been sharing custody of their daughters since they separated. However, following the death of Presley's eldest son, Benjamin Keough, Lockwood wants full custody. 
In a court filing obtained by The Blast in July 2020, Lockwood cited Presley's past struggles with addiction and her grief as factors in the effort, noting, "With all due sympathy and respect, this creates a new and unaddressed twofold problem: the safety of the children and the greater likelihood of [Presley] to relapse into drug and alcohol dependency." According to People, Lockwood is requesting that Presley no longer have primary custody.
A representative for Presley, Roger Widynowski, spoke about her grief following her son's death, saying that Presley "is entirely heartbroken, inconsolable and beyond devastated" in light of his passing "but trying to stay strong for her 11-year-old twins and her oldest daughter Riley [Keough]. She adored that boy. He was the love of her life," per Us Weekly.
According to The Blast, the divorce and custody trial is scheduled for Aug. 3, 2020.