The Business Venture You Never Knew Lil Wayne Founded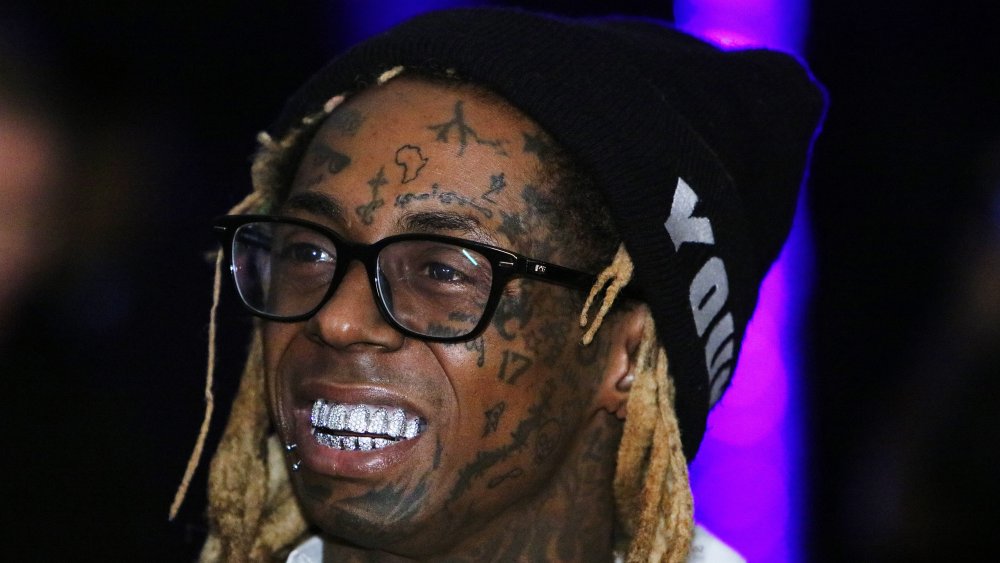 Jeff Schear/Getty Images
Most people just know Lil Wayne as a rapper, but he's actually quite the businessman. In addition to his discography and his record label, Young Money Entertainment, the New Orleans-born rapper also owns a sports agency, which he co-founded in 2016. It's pretty genius, right? If he ever wants to give up rapping, he can totally use this as a fallback plan.
The star is reportedly worth $150 million, but that will likely grow thanks to the venture. However, the rapper didn't start the business just for cold hard cash — Lil Wayne hopes to enhance the lives of the athletes he represents. As Young Money APAA Sports Agency agent Nicole Lynn told The Undefeated, "Lil Wayne got into the business for the same reason I got into the business. He wanted to give back to players. He wanted to help them when football was over."
Lynn added, "At the end of the day, we can all identify with this. Lil Wayne doesn't need this money, this sports money. It isn't for that. He's doing it for a bigger purpose, and I love that. I love working with people every day that walk with the same purpose, and that's superpowerful." It's a pretty cool endeavor, to put it simply.
Curious to learn more about Lil Wayne's foray into the sports world? Let's take a look at how the business is doing.
Lil Wayne's sports agency snagged a top agent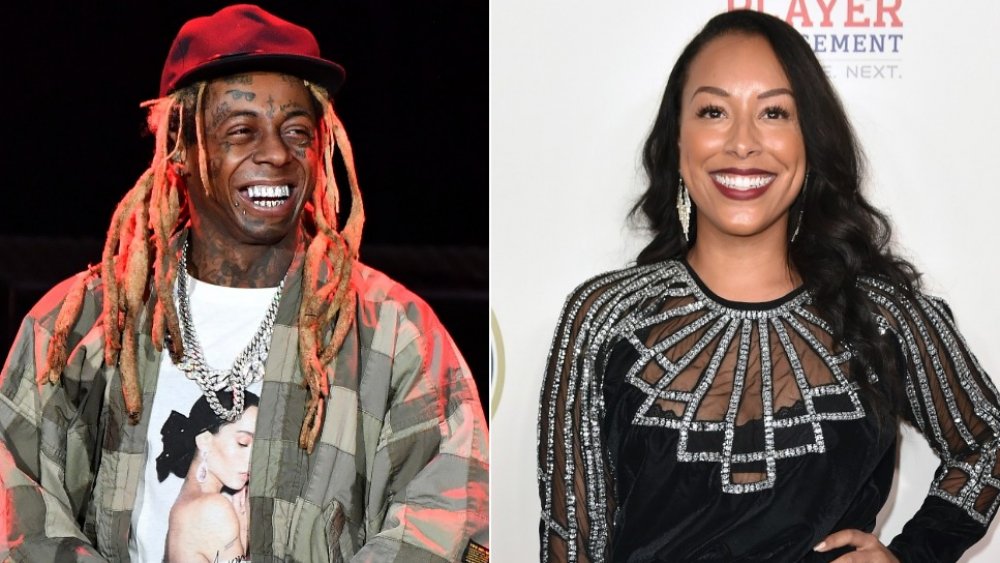 Paras Griffin/Getty Images/Aaron J. Thornton/Getty Images
Lil Wayne's sports agency, Young Money APAA Sports, isn't just making the players' lives better before, during, and after their careers — it also employs Nicole Lynn (pictured right), the first Black female sports agent to represent a top-five NFL draft pick. She told Black Enterprise in 2019, "I think one of the differences between me and my male counterparts is that I focus on more than just the NFL contract. I tap into the human element and the emotional aspect of the relationship with my client. I am a sports agent, but also a life coach, a financial adviser, a travel agent, a therapist, a friend, a sister, and a keeper of peace for my clients. I wear a lot of hats. Many men in this business refuse to wear those hats." 
She added that she makes sure that her clients' transition out of the NFL is as seamless as their transition into pro-football, which is totally in line with Lil Wayne's long game. 
Young Money APAA bought Players Rep, where Lynn worked, in 2017. She calls it the same agency, "but with a twist." Weezy co-founded the agency alongside Cortez Bryant, Mack Maine, and Adie von Gontard. The name recognition behind Young Money Entertainment, which boasts Drake and Nicki Minaj, among others, as clients, has helped the agency get bigger and better deals, per The Undefeated. 
Lil Wayne's sports agency has impressive clients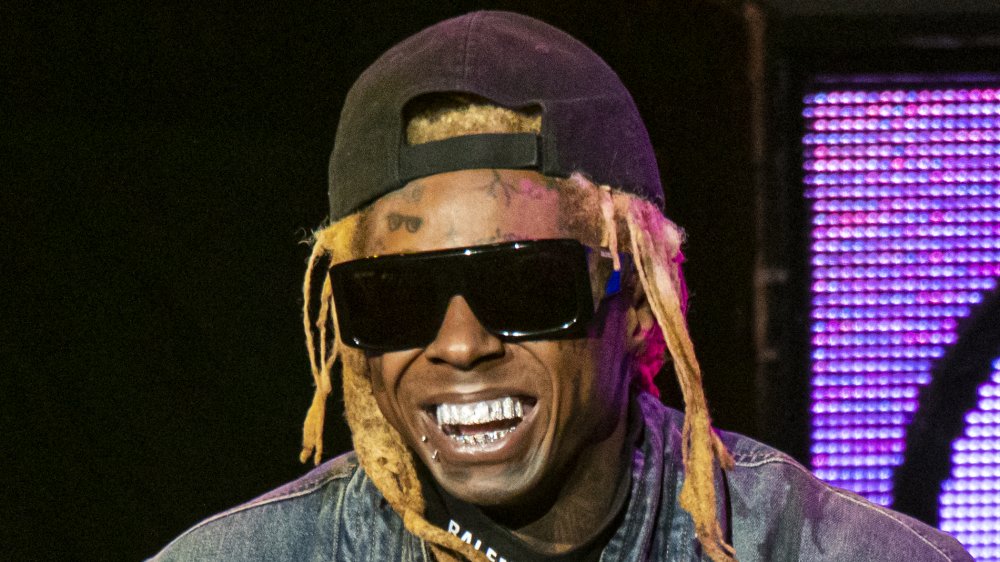 Scott Legato/Getty Images
There are a ton of NFL players signed to Lil Wayne's sports agency, Young Money APAA Sports. The business signs basketball, baseball, and softball players, too. Some high-profile names include New York Jets star Quinnen Williams, WNBA player Te'a Cooper, and Kansas City Chiefs' Demarcus Robinson, to name a few clients.
Lil Wayne's business ventures don't stop there, either. He also entered the cannabis business in 2019, partnering with GKUA Ultra. Weezy said in a statement, "I used to just want to get high, now I smoke to get inspired. With GKUA, I'm sharing a feeling that I love." Then in the Spring of 2020, he started Young Money Radio. He said of the venture to Variety, "I'd love to take YM Radio as far as it can possibly go because I truly didn't expect it to be so satisfying for the consumer and that's always first. I damn sure didn't think I'd enjoy the whole hosting thing but I'm having a blast with it. I also like helping get my guests' opinions across on whatever the case may be. I know that they know it's all love with me." 
You can say whatever you want about Lil Wayne, but you can't knock his business acumen.