This Is Why Michael Kopech And Brielle Biermann Broke Up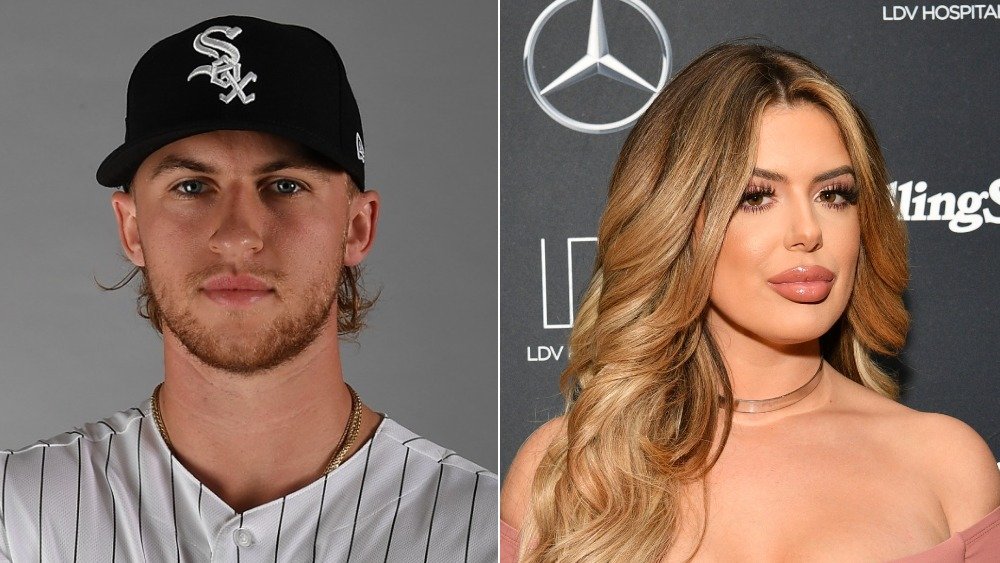 Norm Hall, Dia Dipasupil/Getty Images
Dating while famous is never easy, as Chicago White Sox pitcher Michael Kopech likely knows. In June 2020, he filed for divorce from Riverdale star Vanessa Morgan after just six months of marriage. But this isn't his first very public split — before Morgan, Michael Kopech and Brielle Biermann were an item. And they also had a contentious split, judging from what she's said about the relationship. 
Biermann, who is the eldest daughter of former Real Housewives of Atlanta star Kim Zolciak, started dating Kopech in 2016 and the two young lovers seemed pretty serious. They even got close to talking about marriage, according to Bravo. Brielle, then just 19 years old, said, "We can get engaged soon, hell yes! I'll be engaged forever with the nice ring but everything else can wait. That's all I want. If he proposed to me tomorrow, I'd say yes just for the ring!" But somehow, all of that changed pretty quickly. 
Brielle and Michael no longer speak to each other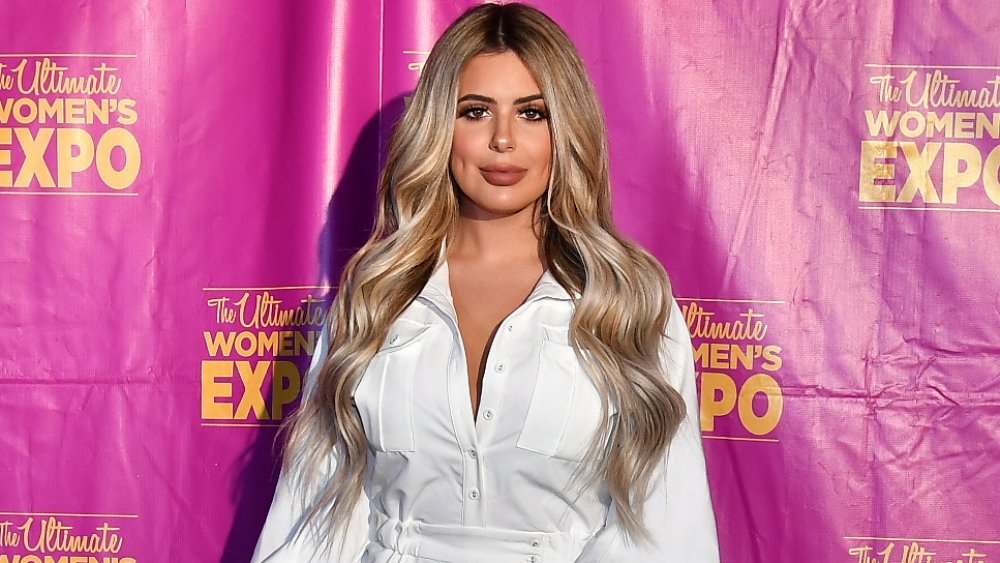 Paras Griffin/Getty Images
Brielle Biermann and Michael Kopech's relationship seemingly didn't end very well. She told Too Fab that they are no longer even on speaking terms. Apparently, they just wanted different things. "It was more of him wanting to take a break, and he wanted me to wait on him," the Don't Be Tardy star told the outlet. "And I was like, 'I'm not gonna wait on you, dude. You clearly wanna go f**k around. You think I'm stupid? I'm not stupid. I'm not gonna be waiting for you to return. I have a life, too.' He was like, 'In a year, we can date.' I was like, 'Are you insane? No.'"
But that doesn't mean it was easy — Biermann was very broken up about the end of her long term relationship with the baseball player. She continued, "It needed to happen. I just was a little in denial because no one's ever left me before. So I was like, 'What the f**k is your problem? You have issues to leave me.' I was so confused at the time. I was like, 'Really? You're really leaving me? Okay, bye!' I was such an a**hole." That wasn't the last time that Kopech would have a relationship end a little messily, though.
Michael is splitting up with his pregnant wife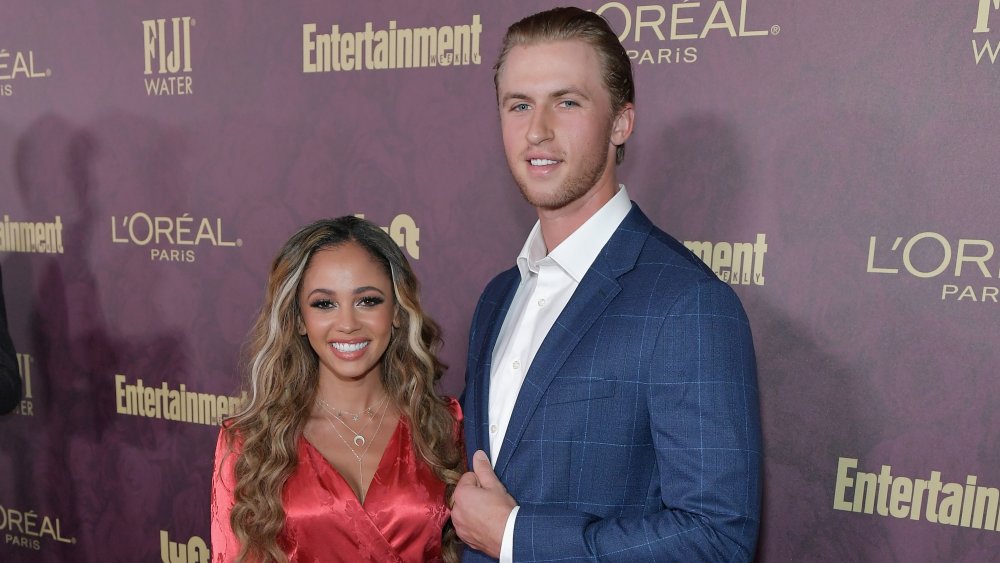 Neilson Barnard/Getty Images
In June 2020, Michael Kopech and Vanessa Morgan filed for divorce after just six months of being married. As news of the divorce went public, per People, Morgan also confirmed that she's pregnant with Kopech's child, though she was reluctant to share the news at first. When she eventually did, she shared a series of photos and videos on Instagram. Vanessa wrote in a slideshow (via People), "Was debating keeping this part of my life hidden but I knew people would see pictures eventually with my belly & I wanted you guys to hear it from me. I do want to keep this chapter of my life private but did want to be the first to share the news."
She added, "I am overjoyed to be welcoming my baby boy into the world this January. It's almost like eveything [sic] I thought mattered in this life has completely changed.. We're here for such a greater purpose and life is so precious." While a rep confirmed with People that Kopech was the father of the child, he didn't appear in any of the pictures she posted, so trouble must have been brewing for some time. 
While fans may never know what really went down between them, one thing is for sure: There's no chance that Kopech is rebounding with Brielle Biermann!