The True Story Behind Lil Wayne And Christina Milian's Split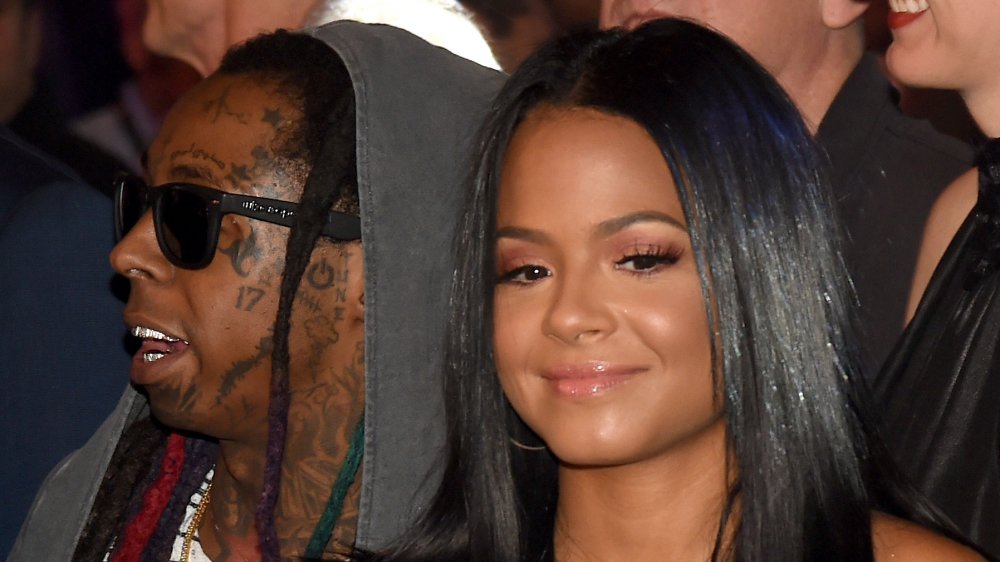 Ethan Miller/Getty Images
Celebrity relationships have a way of grabbing everyone's attention. So when those two stars are in the same industry, it's basically like watching a real-life reality TV show. Before there was Love and Hip-Hop, there was Beyonce and Jay-Z, Diddy and Cassie, and Lil Wayne... and whoever he was dating at the time. For a brief moment, that person was the multi-hyphenated talent Christina Milian. According to Us Weekly, the New Orleans rapper added the singer-turned-actress to his roster of lovers — which also includes Trina, Nivea, and Lauren London — in 2014, though their union ended a little over a year later. 
"They've broken up a few times before. She's got so much going on with Grandfathered, her E! and Hulu shows, and working on her album with Wayne," an inside source explained to Us. "It doesn't help that Wayne is all over the place too. They both have insane lives and schedules." And while that very well may be partly to blame, there was a more concrete reason for the abrupt separation. 
Lil Wayne chased Christina Milian for 15 years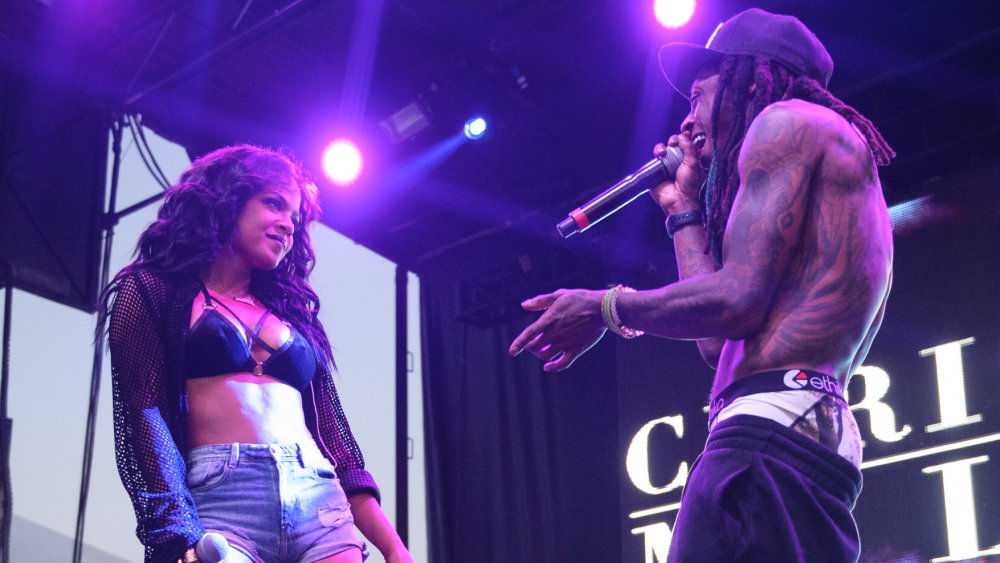 Matthew Eisman/Getty Images
Although representatives of Christina Milian told Billboard that the "Dip It Low" singer wasn't making a statement on the breakup reports in 2015, Milian later said in an interview with HuffPost Live, "What's fantastic about everything is that we're adults and we understand maybe it is not the right time for us. But we do love each other. The best thing is to preserve our friendship and not ruin it by trying to force it. It takes a big man and a big woman to say, 'I'm in love with you but I can't keep forcing it — and it's only pushing us apart.'"
In 2016, Milian also spoke about her history with Lil Wayne during an interview with Hot 97. She revealed that, prior to their relationship, the "Lollipop" rapper had attempted to get close to her for "14 or 15" years. She told radio host Ebro, "When I first started my career, he was one of the first people who got my number somehow and used to text me and stuff like that." When asked if he would ever have another chance with her again she said, "No, I know better now, I would love to have a friendship with him," but she admitted she wouldn't turn down a "jump off night with an ex."
Chiristina Milian suspected Lil Wayne of infidelity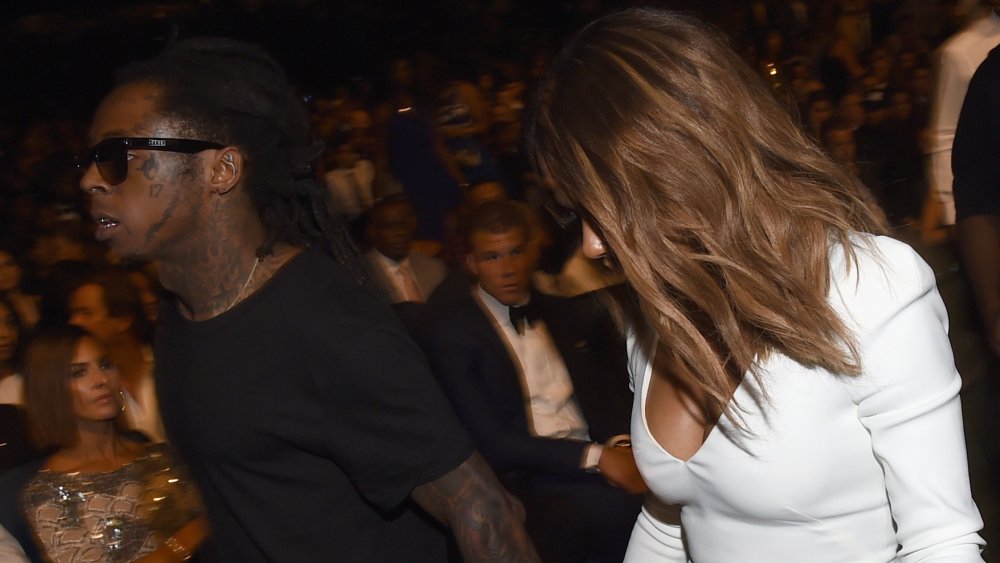 Michael Buckner/Getty Images
Along with her successful music and film careers, Christina Milian had a reality show in 2015, Christina Milian Turned Up, that documented her career journey, love life, and personal relationships, per the show's IMDb profile. The show only lasted for two seasons, but it gave fans an insight into Milian's breakup with rapper Lil Wayne.
During a Season 2 episode, the mother of two did some classic snooping and discovered that a woman in her underwear with a "fake butt" and a "stripper tattoo" posted a photo on Instagram from Wayne's home while the two were dating, according to BET News. Milian confronted Wayne about the woman, but he "denied any shenanigans," per TooFab. Following the premiere of the episode, the singer said she had no regrets for showing the breakup on the show.
"Reliving it and watching it, it feels like it was just yesterday," she told TooFab. "Relationships go through many stages. I'm proud of us for having faith and being good people. I think that's the biggest part, my family, we try to remain being good people and are ready for the punches."
She admitted on the show that she "never loved anyone the way" she loved Lil Wayne, and added, "not even my ex-husband [producer The-Dream]." Both parties seemed to find partners that worked for them in the end; Milian has been dating French singer Matt Pokora since 2017, and Wayne began dating plus-size model Denise Bidot in June 2020.