The Truth About Mario Batali's Relationship With Gwyneth Paltrow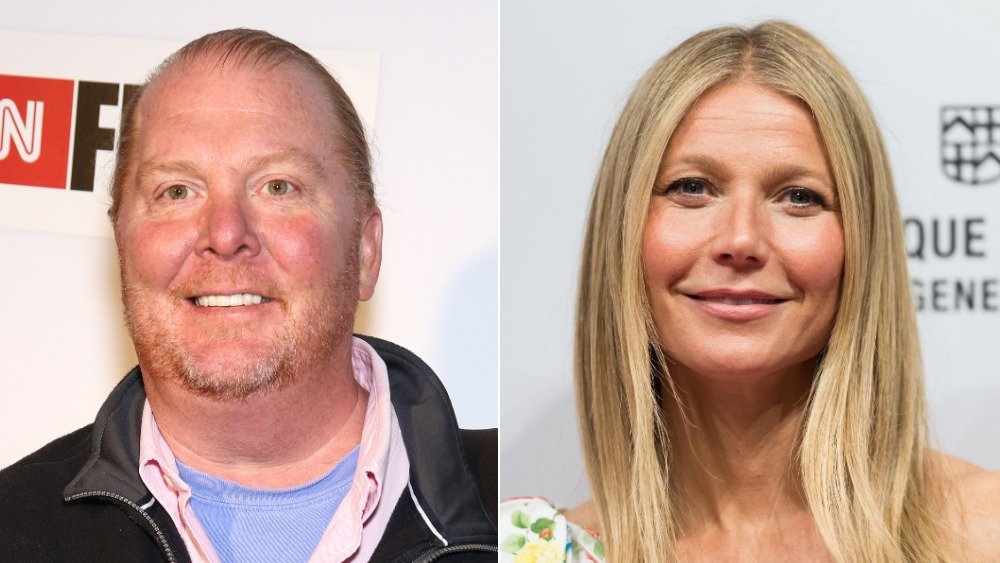 Paul Zimmerman, Ian Gavan/Getty Images
Mario Batali, celebrity chef famous for his many Food Network appearances, including Malto Mario and Iron Chef America, has taken a major step back after allegations of sexual misconduct surfaced against him.
Eater was the first to publish reports of Batali's sexual misconduct in 2017, though his alleged egregious behavior goes back "at least two decades," according to the outlet. As a result of this investigation into sexual harassment, Batali was fired from The Chew. Later, he even had to give up his restaurants.
Batali issued a statement that, surprisingly, owned up to his behavior. "Although the identities of most of the individuals mentioned in these stories have not been revealed to me, much of the behavior described does, in fact, match up with ways I have acted," Batali said, according to E! News.
The celebrity chef added, "That behavior was wrong and there are no excuses. I take full responsibility and am deeply sorry for any pain, humiliation or discomfort I have caused to my peers, employees, customers, friends, and family."
Now that Batali's double life has been exposed, many of the A-lister pals he once had have since distanced themselves. One such person is Gwyneth Paltrow, who used to be very close with Batali. Keep reading to discover all the details of their friendship.
Mario Batali gave his opinion on Gwyneth Paltrow's boyfriends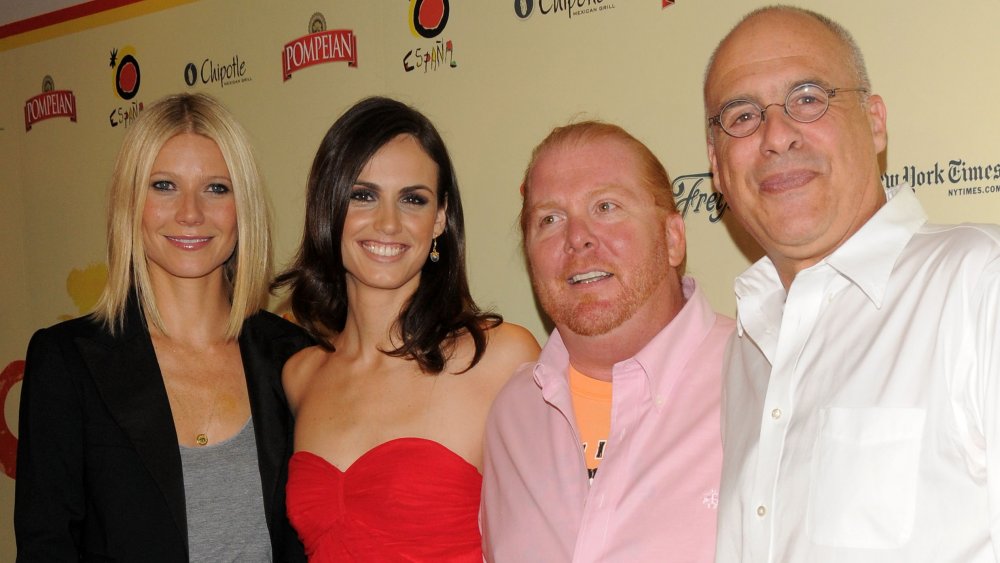 Bryan Bedder/Getty Images
Prior to Mario Batali's fall from grace, he was close with Gwyneth Paltrow. Their friendship spanned over 18 years, with Batali helping Paltrow host dinners. They collaborated on the 2008 PBS series Spain...On the Road Again, according to People. Paltrow even appeared on The Chew, and afterwards, Batali told People that she was his "favorite" sous chef: "She's a great cook and she's curious. But she also teaches me quite a lot. It's a nice balance."
In 2016, Paltrow and Batali hosted a collaboration dinner between her lifestyle brand, Goop, and Cadillac, according to Vanity Fair. At the dinner, Paltrow explained how close she and Batali have been over the years. "[Batali] was just teasing me about every boyfriend I brought to [Batali's restaurant] Babbo over the years. He liked Brad Pitt, if you want to know. Didn't like Ben Affleck that much," Paltrow said, per Vanity Fair.
It's unclear if Batali and Paltrow are still friends following his sexual allegations. As of this writing, Paltrow has not spoken out about it. But Batali, in his apology statement, seemed committed to regaining the trust of his friends, and that likely includes Paltrow. According to E! News, he said: "I know my actions have disappointed many people." He added that he's "hopeful that I can regain your respect and trust. I will spend the next period of time trying to do that."