Reese Witherspoon's Daughter Looks Just Like The Famous Actress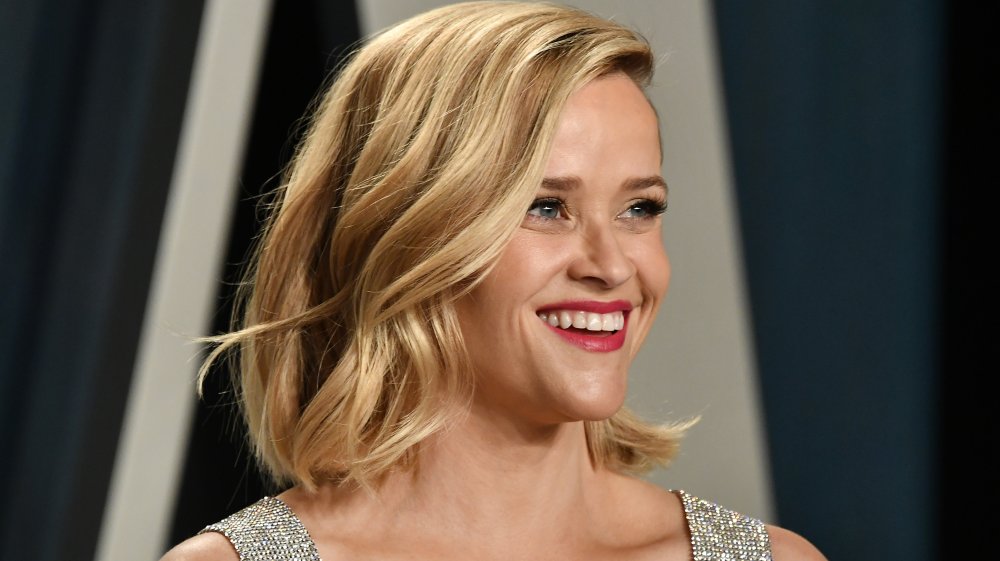 Frazer Harrison/Getty Images
Who doesn't love Reese Witherspoon? The actress — who has two children with actor and ex-husband Ryan Phillippe and a son with current hubby Jim Toth – seems to light up the screen in everything she's in. It began with films like 1996's Fear opposite Mark Wahlberg and 1999's Election, where she played pesky, high school do-gooder Tracy Flick. The role ultimately snagged her a Golden Globe nomination, however, the trouble was Witherspoon was so effectively irritating in Election that she had trouble finding work. 
"They thought I was a shrew," Witherspoon told The Hollywood Reporter in December 2019. "My manager finally called and said, 'You've got to go meet with the studio head because he will not approve you ...'" That changed in 2001 when Witherspoon played sorority sister-turned-law student Elle Woods in Legally Blonde. Witherspoon bend-and-snapped her way to icon status and the film grossed more than $141 million worldwide, per Box Office Mojo, spawning a sequel, a successful musical, and a reality TV show about that musical. Witherspoon went on to act in dramas like Walk The Line, which earned her an Oscar. 
Things quieted down again for Witherspoon, but another revamp came when she was cast as the combative lead in the HBO series Big Little Lies. In 2020, she produced and starred in Little Fires Everywhere opposite Kerry Washington. These days, Reese Witherspoon is a star everyone loves. And there's also plenty to love about her daughter, Ava Phillippe, who looks just like her superstar mom. Like, exactly like her. Take a look.
Reese and her daughter look like sisters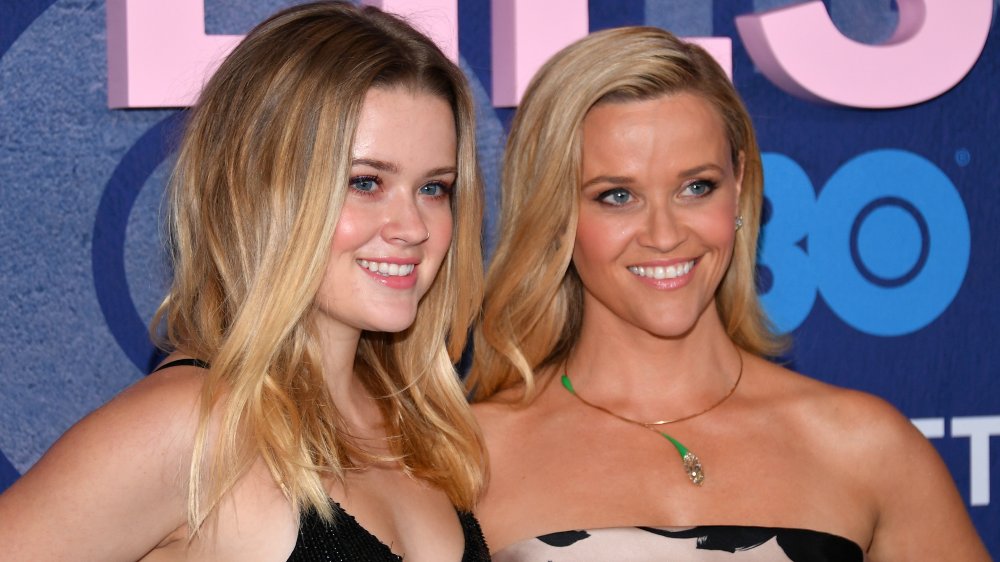 Dia Dipasupil/Getty Images
Come on, Reese Witherspoon and daughter Ava Phillipe look like twins. The pair have similar smiles, blonde hair (well, not since Ava went pink) and piercing blue eyes. That being said, it doesn't seem Ava is following in her parents' footsteps when it comes to acting. As of this writing, she is enrolled at UC Berkeley in California and is dabbling in modeling. In 2018, she appeared in a look book for fashion house Rodarte's fall/winter 2018 collection. Ava's just one of many celeb kids who have tried their hand at modeling. 
It seems Witherspoon and her daughter are extremely close. In fact, Ava credits her mom as an inspiration and lifelong role model. "This is the gorgeous woman who taught me about the power of graciousness, love, ambition, and hard work," she captioned a July 2019 Instagram post. "She inspires me everyday to live with gratitude for the life I've been given and compassion for others. I'm thinking about her a little extra today, that's all." 
Apparently, the adoration runs in the family. On Ava's 20th birthday, her Oscar-winning mother shared a similarly touching message on her own Instagram page. "Watching your little girl grow into a gorgeous, thoughtful, compassionate, fun-loving young woman defies words. It has got to be the greatest gift I could ever receive. I love you @avaphillippe to the moon, around the stars and back! Happy 20th!" Witherspoon wrote. 
Aww! Not only do the pair look alike, but they have a seriously close bond.