The Truth About Cameron Diaz And Drew Barrymore's Relationship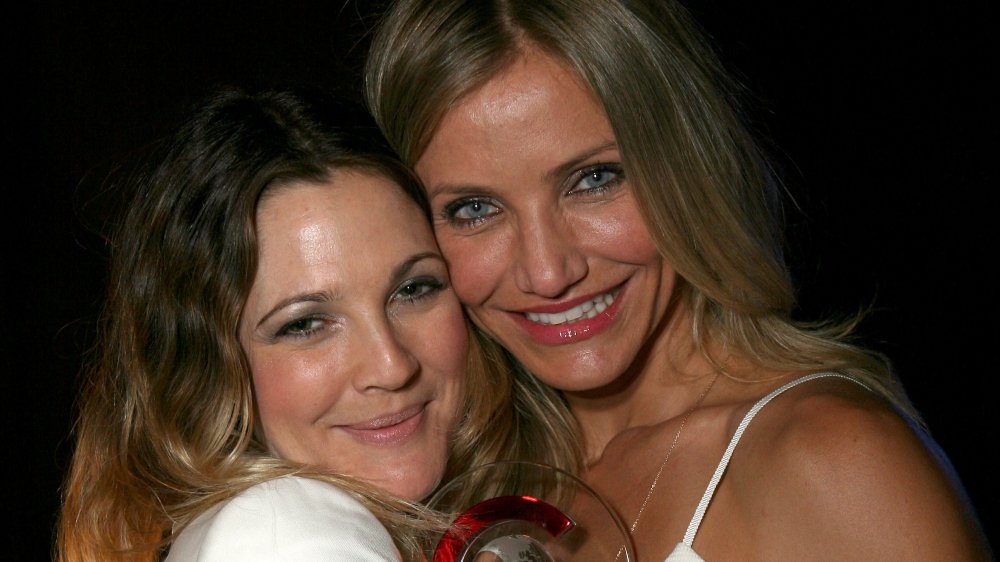 Ryan Miller/Getty Images
Not only did Cameron Diaz and Drew Barrymore embody female power and friendship in Charlie's Angels, but their real-life bond is a true testament to an honest and supportive sisterhood. Through the ups and downs of growing up in Hollywood, divorces, marriages, and kids, Barrymore and Diaz have sustained over 30 years of good times. Impressive, right?
"We're like more than best friends, she's my sister," Barrymore said to Entertainment Tonight. "We have much more of that kind of relationship, we're very honest with each other. We push each other. And we've had the majority of our lives spent side by side, really going through what real life is, which is an everyday high and low and we just have each other's backs." 
The two stars regularly gush about each other, share Instagram selfies on their frequent girls nights out, and support one another professionally. But what is Diaz and Barrymore's connection like behind-the-scenes? Let's take a closer look at one of Hollywood's most enduring friendships.
Drew Barrymore and Cameron Diaz met as teens
Before we dive into the ins and outs of Drew Barrymore and Cameron Diaz's long history, let's rewind a bit and revisit how they first met. Barrymore relayed the cute anecdote during a 2013 appearance on Katie Couric's now-defunct talk show, Katie, recalling how a 16-year-old Diaz used to frequent a "coffee house" the E.T. star worked at in the '80s. Despite Diaz's busy career as a model and being two years older than Baymorre, the two hit it off and became fast friends. "She was always kind," Barrymore gushed about her treasured pal. "You know, someone who looks like that...you know, they could have an attitude. But she was the opposite. She was friendly and goofy, and really nice."
Barrymore even revealed to Couric her nickname for Diaz is "Auntie Poo Poo." Although, the reason why remains an inside joke between the leading ladies. Color us intrigued!  
Of course, Diaz shares the same sense of fondness for Barrymore. "We've been in this industry for a really long time together and that's a feat," the Bad Teacher star shared to Bravo exec Andy Cohen during a 2016 appearance on his SiriusXM radio show (via E! Online). "To have people that you've known for that long–those are real relationships–it's real friendships, we've gone through a lot in life together." 
Inside Cameron Diaz's rumored homage to Drew Barrymore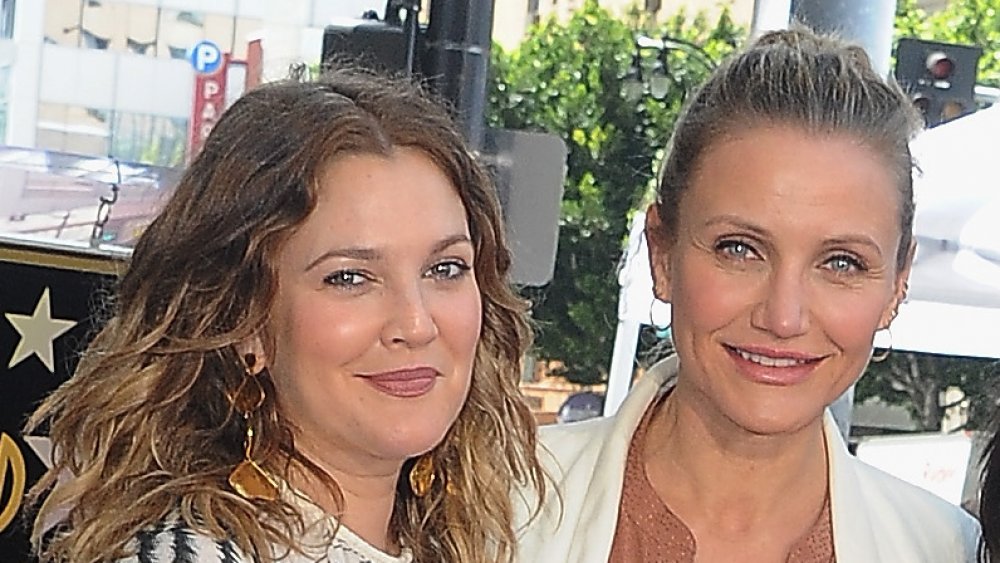 Albert L. Ortega/Getty Images
Cameron Diaz and her husband, Good Charlotte star Benji Madden, welcomed a daughter named Raddix Chloe Wildflower Madden in December 2019. She has since kept her newborn out of the public eye, asking fans to respect her family's privacy. "So we won't be posting pictures or sharing any more details, other than the fact that she is really cute!!" Diaz and Madden penned in identical Instagram messages. "Some would even say RAD."
Although a lot is unknown about little Raddix, various outlets have theorized her middle name — Wildflower — is in tribute to Drew Barrymore. That's because, as People noted, the moniker is also the title of Barrymore's 2015 memoir. Diaz never confirmed this rumor, but it's interesting to note that she did appear in her BFF's book multiple times.
"I liked any girl's girl and Cameron was definitely that," Barrymore penned about her dear friend in an excerpt published by Marie Clarie.
Even if Diaz didn't name Raddix in honor of Barrymore, it's clear their friendship will stand the test of time.