The Real Reason Rupert Grint Won't Rewatch Harry Potter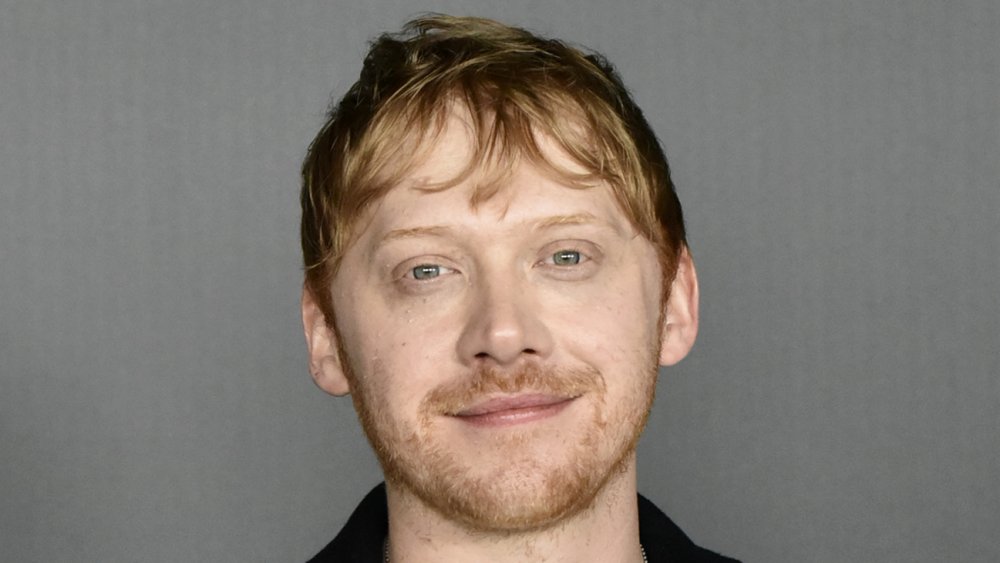 Eugene Gologursky/Getty Images
For a decade, Rupert Grint was Ron Weasley in the Harry Potter world. Cast in the role in 2000 — alongside Daniel Radcliffe as Harry Potter and Emma Watson as Hermione Granger — he became known all over the globe as the young red-headed wizard until filming wrapped on the final movie in 2010. Truthfully, Grint will probably always be known as Ron. But while the British actor's fond of his character and the wizarding world he lived in for 10 years, he doesn't actually want to watch himself in the films. 
Grint actually told the New York Daily News in 2019 that he's only ever seen the first film — Harry Potter and the Sorcerer's Stone — and none of the other seven. (Wait, what?!) "It's just something I've never really wanted to [watch]," Grint said. "Not that it's kind of cringey or anything, but I mean ... it was us growing up. It kind of documents our [lives. ... And the most awkward stages of being a teenager, and so it's a weird thing. It's a weird perspective watching them." 
Noting that he tuned into that first movie for the first time in 2018, Grint doesn't seem to have any plans to watch himself in any of the rest any time soon. He added in that same interview, though, that he's eternally grateful for holding the role, calling the Harry Potter series "a huge part of our lives and something I'm immensely proud of being a part of."
Rupert Grint actually doesn't watch anything he's been in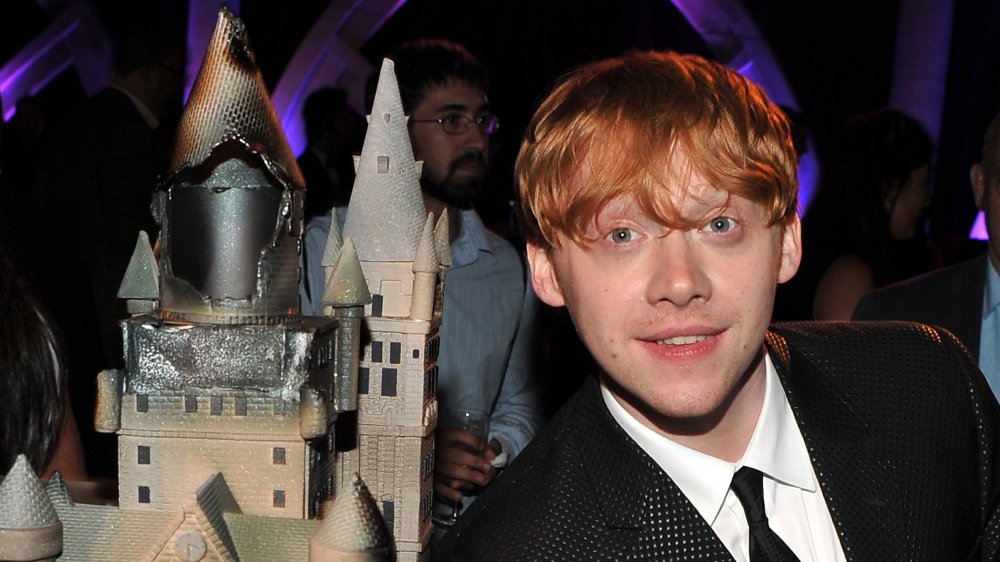 Stephen Lovekin/Getty Images
Rupert Grint may have wrapped his Harry Potter film career in 2010 when the last movie concluded filming, but it's understandably been hard to leave behind. While speaking with Digital Spy when the Harry Potter Studio Tour in England first launched in 2012, he likened the cast and crew to family, despite there being thousands of people working on each film. Grint also said it was hard for him when everything wrapped: "I miss it a lot. After we finished, I felt a bit lost, really, because it was such a huge part of my life ... And just suddenly, it was all over. And it was sad to not be a part of this anymore."
Grint, who earned about $70 million for his career in Harry Potter, according to Celebrity Net Worth, has had plenty of other roles — but he's not watching himself in any of those either. He told Forbes in 2019, "I probably haven't watched anything I've done since Harry Potter and the Chamber of Secrets." That includes all the remaining Harry Potter movies and a number of other movies and TV shows he's been in. 
But when Grint landed his role in the M. Night Shyamalan-executive produced series, Servant, that changed. "I find it really difficult to look back," Grint explained. "With [Servant], I've seen the first episode so it's very different for me and that's exciting." Sounds like this actor is finally coming around to seeing himself on screen!