Alex Trebek's Pick To Be The Next Host Of Jeopardy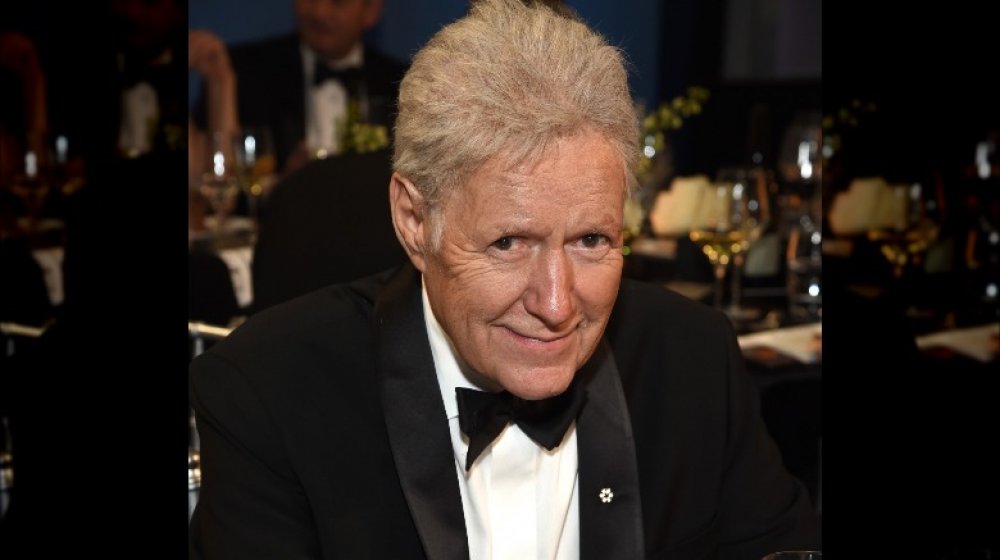 Michael Kovac/Getty Images
It's hard to imagine a world in which Alex Trebek isn't the host of Jeopardy, but everyone has to retire sometime. And in the wake of his cancer diagnosis, Trebek is thinking of a replacement for himself already. It's not a bad pick either, though we're pretty sure the network would never go through with it. 
If you're worried about Trebek, know that he is doing much better after being diagnosed with stage four pancreatic cancer. In a video update to fans in March 2020, Trebek said, "I'd be lying if I said the journey had been an easy one. There were some good days but a lot of not-so-good days. I joked with friends that the cancer won't kill me, the chemo treatments will. There were moments of great pain. Moments when certain bodily functions no longer functioned and some massive attacks of great depression that made me wonder if it was really worth fighting on."
Still, he maintains his trademark sense of humor, as his Jeopardy replacement pick goes to show. 
Alex Trebek has given his future replacement some thought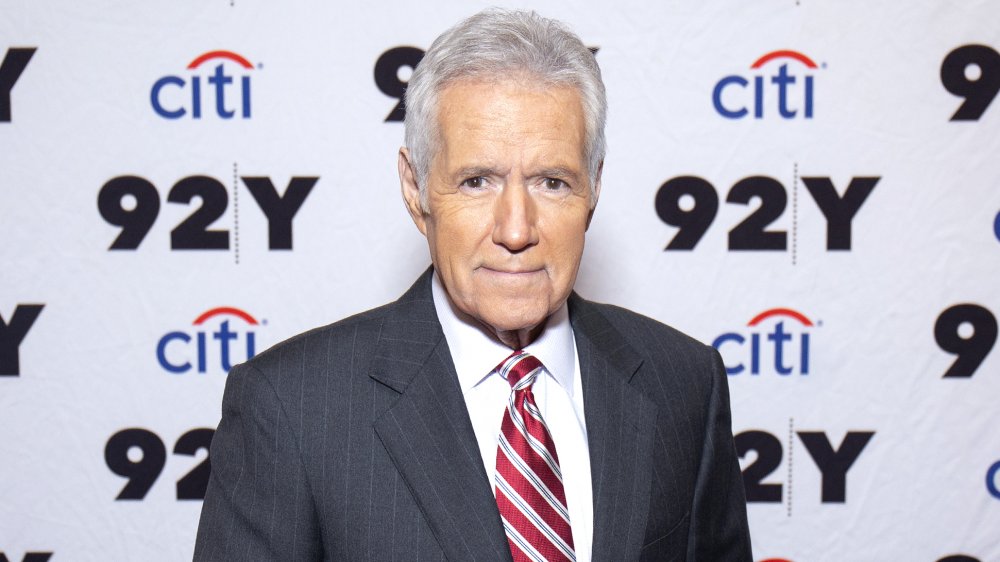 Santiago Felipe/Getty Images
In an interview with Good Morning America in July 2020, Alex Trebek admitted he's already thought about who he wants to replace him when he eventually leaves Jeopardy one day. He joked, "I joke with the audience all the time and I say, Betty White, because they want somebody younger, somebody funnier. Betty and I have been friends for a long, long time." See? Not a bad pick at all, but very unlikely for some obvious reasons, though fans would likely be thrilled.
Speaking of fans, Trebek added that their support has been keeping him going these days. "They are the most important elements in my life outside of my family and friends. Because they have expressed their feelings about me in so many positive ways that I can't help but be touched by what they have to say and by what I mean to them. It's humbling. It's nice to be humbled." Humility aside, it has been a harrowing year or so for the Jeopardy host. 
Alex Trebek hasn't slowed down and even released a memoir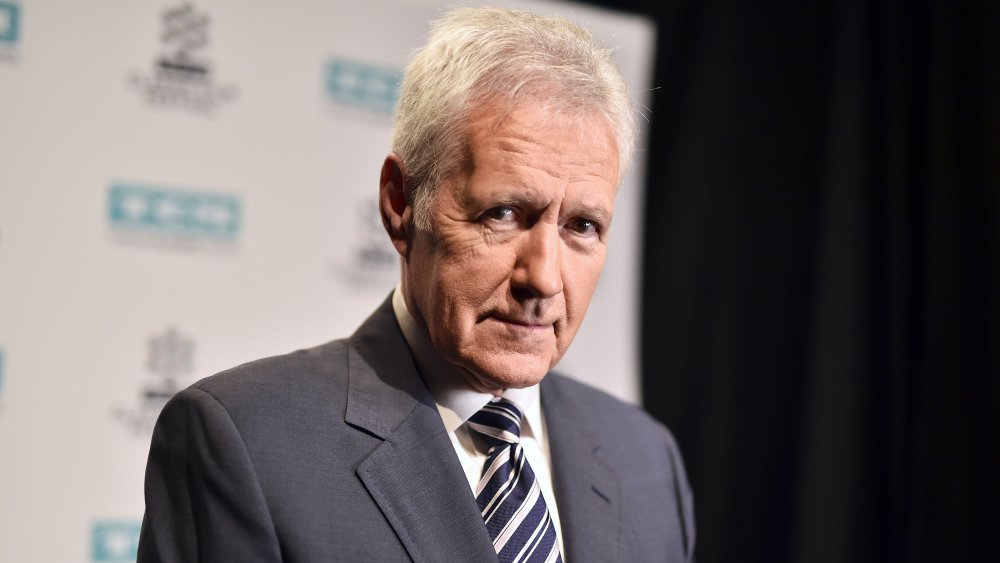 Emma Mcintyre/Getty Images
Alex Trebek's cancer diagnosis hasn't stopped him living his life. He added in that same Good Morning America interview that he's taken to wearing a hair piece in public, though. He said of his hairpiece, "This is not me. And as long as I'm on chemotherapy, this will always be here when I'm in public. And that's fine. If I were no longer hosting the program I would not be wearing the hair piece."
Trebek really hasn't slowed down at all in the wake of his diagnosis, which is pretty surprising. Given the ongoing coronavirus pandemic, things will be a little different whenever Jeopardy starts production again, but Trebek will be there with bells on. He said, "We've redesigned our set to separate the contestants and myself a little bit more from them. So we are taking all kinds of precautions." The 79-year-old added that they will be filming five shows a day for as long as he feels well enough to do it. 
He likely is, as he's even released a memoir called The Answer is...: Reflections on My Life, which will likely be a huge hit given how beloved he is. While the show must go on, it will be a sad day indeed when Trebek finally steps away from the show. Hopefully whoever his replacement is will be just as much fun.